With "Celebrating Friendships" as the theme of the month, August at BYJU'S was wrapped up in warm and fuzzy feelings. BYJUites appreciated their friends, laughed, made memories with them, and indulged in many other engaging activities throughout the month.
Keep reading to know all that transpired at BYJU'S in the month of August!
Friendship bands and card-making workshop with Li'l BYJUites
Li'l BYJUites got Friendship Day-ready by making beautiful bands and cards in a lively workshop. Adorable kids were engrossed in this fun DIY activity, creating friendship bands with colourful laces, and decorating their greeting cards with vibrant sketching.
Friendship Day at BYJU'S
Friendship Day for BYJUites was all about celebrating office ki dosti – happily reminiscing old memories, while creating new ones along the way. BYJUites shared rib-tickling pictures of them photobombed by their buddies in The Funniest Photobomb Contest. At the office, we celebrated work friendships by giving cute postcards to each other and clicking funny and quirky pictures at the friendship-themed photo booths. Check out some glimpses from the celebration.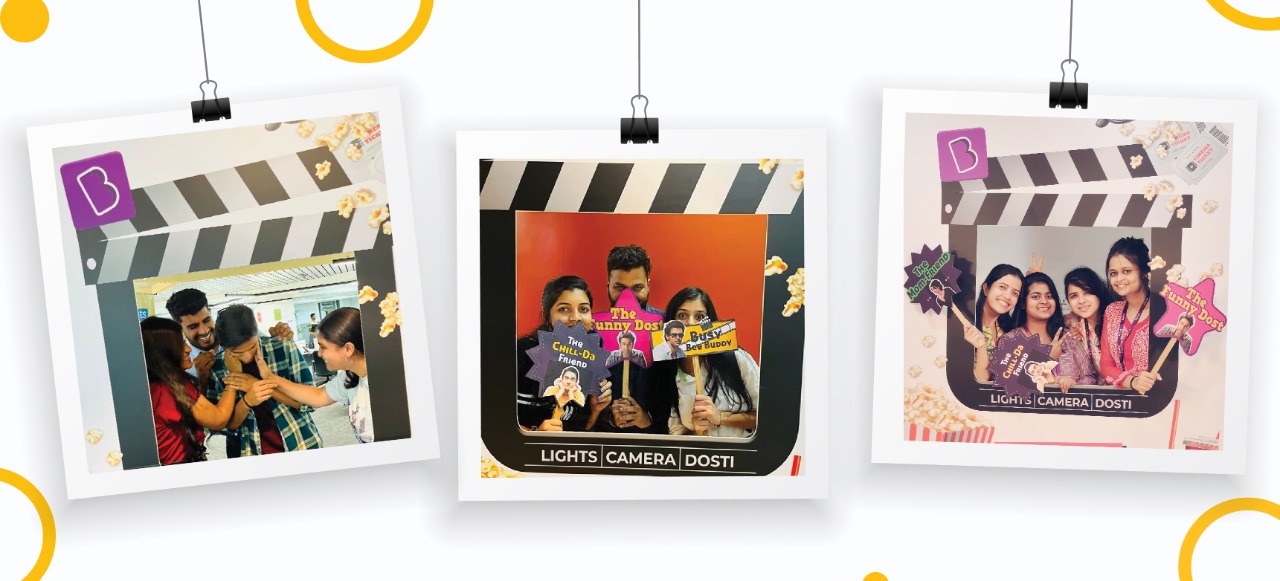 Read more about the fun contest: Friendship Day at BYJU'S: Celebrating old memories and creating new ones!
Ethnic Day at BYJU'S
To celebrate Independence Day and to take pride in our culture, BYJUites came to work dressed in tri-coloured ethnic outfits. Our hearts felt full onseeing the beautiful team pictures from offices across the country. Take a look at some of them:
Mobile Photography Contest and Workshop
Photography enthusiasts at BYJU'S got to hone their photography skills in the Mobile Photography workshop. It was facilitated by Dhruv Prakash, a photographer and filmmaker from Gurgaon. Along with the technicalities of mobile photography, like exposure and Rule of Thirds, participants also learned the secret behind plandids – planned candid captures.
BYJUites got the opportunity to flaunt their photography skills by participating in a obile Photography Contest. The pictures shared by them were truly marvellous, nothing short of professional pictures shot on a DSLR camera!. Check out some of the best clicks from the contest below: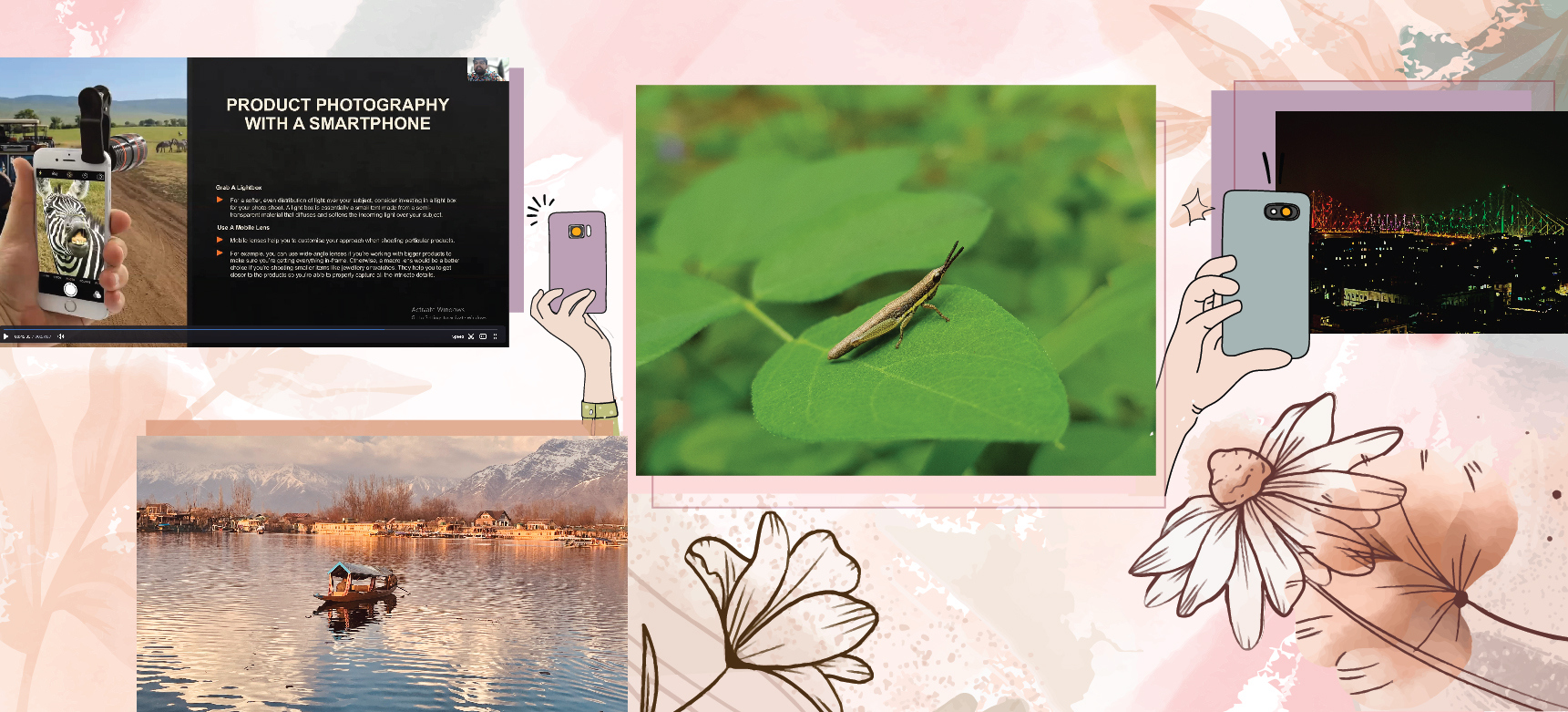 Our first ever All Things BYJU'S pop-up store
This month was all the more exciting as BYJUites got a chance to indulge in some shopping at the All Things BYJU'S pop-up sale – the official merchandise store of BYJU'S. BYJUites at the Bangalore office made the most of the discounts and benefits and shopped their hearts out. Check out a few glimpses from a fun day:
Women at BYJU'S celebrated National Handloom Day & female friendships at work
InspiHer is a community created exclusively for women at BYJU'S. It's a platform for women to learn, share stories, and get inspired together.
To celebrate National Handloom Day, the women in the community shared photographs of their favourite handloom products and the stories behind them. From carefully-preserved handloom clothes passed on from generations to how handloom keeps them connected to their roots – we got to read some amazing and moving tales.
Keeping in mind the theme for the month, we requested women at BYJU'S to share their special female friendship stories in the organisation. The stories that followed were heartwarming, funny, and warm – all at the same time.
Read more: National Handloom Day: Handloom Stories Woven With Love!
BYJU'S Battle of Wits
BYJUites ended the month with a brain-racking virtual Trivia session – BYJU'S Battle of Wits. The trivia challenge was an interesting mixed bag of games like, Are you smarter than a 5th grader?, 10 ka Dum, The Big Picture, etc. We witnessed grinning faces, loads of head-scratching, entertaining victory jigs, and lots more during the session. It was a treat to watch BYJUites participate with their teams and battle it out.
Did you like reading about the activities at BYJU'S in August? Let us know which ones were your favourite in the comments below!
Like this story? Head to Life at BYJU'S to learn more about our work, people, and the stories that make us unique. To explore job opportunities, check out Careers at BYJU'S.