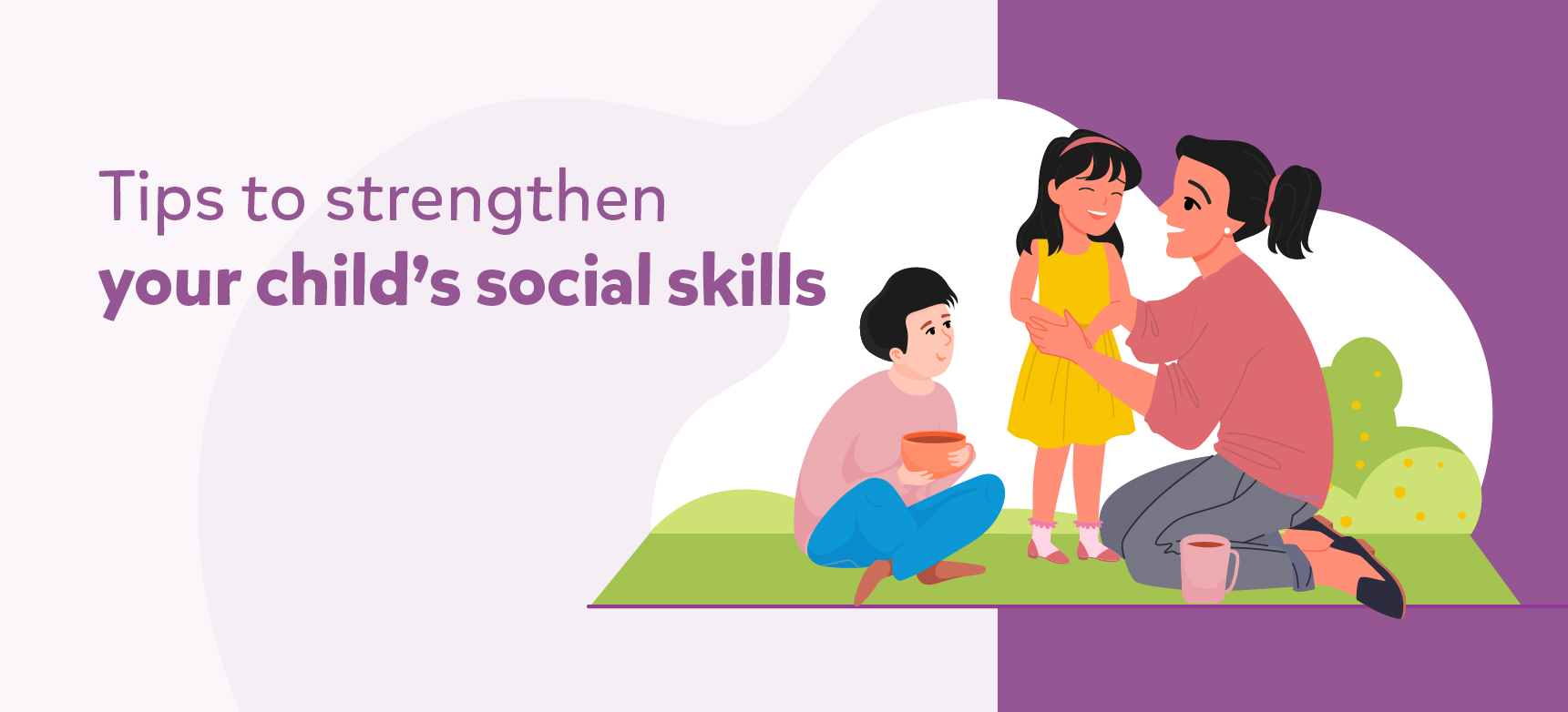 You may have observed that your children look forward to meeting their friends and teachers after a break. Usually, these breaks – after every term – stretch from 10 days to 2 months, and it's easy for children to go back into socializing with their peers. 
However, children today are facing the situation of returning to school after an almost two-year-long break from physical classes. The coronavirus pandemic that brought social isolation into everyone's lives has changed the way people, including children, interact with each other. 
While virtual interactions boomed, face-to-face interactions were reduced to their parents, siblings, and probably pets! Unfortunately, this has impacted children's social skills. A study by psychology experts in German Universities showed that the lack of interaction and the absence of physical bonds generally made children unhappy, inattentive, and raised their anxiety levels. Yet, they got used to the new normal and became familiar with limited physical interaction. However, with schools, parks, and other public areas gradually opening up, easing them into social interaction is important.
As parents, we need to help the children get their proficiency of social skills back to pre-pandemic levels. Here are some steps to achieve the same:  
Have discussions with your child
"I don't want to go to school today," – Of late, your child may say this more frequently. This resistance might be puzzling. " Haven't they always loved school? Prior to the pandemic, they were more than happy to go to school." you might wonder. 
Dealing with a sudden change in social interaction is a huge deal for children. While some of them might ease back into socialising, others may deal with a certain amount of stress and anxiety. Having been exposed to fewer people in the last two years, going to a classroom full of peers and being unable to socialise might make them nervous. School hours can be disturbing for some students as they would have to interact with so many more people than they had to in their homes.
As parents, you can understand their situation and begin by having discussions on how it is good to get back to meeting their friends and teachers again. You also have to assure the child that you support them and will help them get through this transition phase. Once they are convinced of your support, you can explore these ways to make them ride on the change better. 
Give your child some tips to communicate better
The first step can be telling your child how rewarding it is to connect with people again. Then, you can make them find some ways to build their social skills. For instance, you can tell them how to read the facial expressions of their peers or ask them to include your child in their playtime. You can also prepare them for how the outcomes can be different than what they expect as they get back to face-to-face interactions. Considering that children have been having several months of limited social interaction, it can be overwhelming for them to deal with these feelings. They may cry or exhibit rude and unhealthy behaviour. 
It's crucial that, as parents, you teach them to communicate their needs and feelings in a healthy way. You can help them understand verbal and non-verbal cues and refresh their memory on how social interactions happen among children in their age group. Ask them to take deep breaths and gently communicate their needs and feelings. It will enable children to re-learn the best-suited ways of social interaction.
Practice role-play at home
As parents, we are sure you would agree with us on this: For young children, some of the most effective learning happens when they role-play. This method can be effectively utilised to impart social skills as well. Engage your child in role-play, where you and other members of the family are involved too. Create situations where your child is asked to have social interactions with other characters and then enact the outcomes. For instance, you can create a situation where your child must understand non-verbal cues from the body language of their peers. 
One of you can enact the role of an angry teacher and ask your child to respond to this situation. You can guide your child to help them navigate their emotions.  Some examples can be: how to communicate that you are not able to understand a particular lesson instead of being nervous and holding back doubts.
It is easier to switch off the camera while you are part of an online class, but when they are transitioning back into physical classrooms or playgrounds, they need to improve their social skills. Through these role-play situations held indoors and with familiar faces, your child will understand what real interactions can they expect in reality.
Take baby steps to help them
For children who have been used to connecting virtually for the past two years, it might be overwhelming to reconnect with their peers and teachers and adapt to the whole ecosystem in one go. Talking to over 30 children may be challenging.Therefore, it will be easier if they practise social interaction with a smaller group of people. 
To help them regain their comfort with physical interactions, you can arrange 'playdates' with a few of their close friends. You can also plan small activities every day like taking your child to the neighbourhood shops or enrolling them in outdoor workshops. Needless to say, your presence as a parent is paramount in all these scenarios, as even a small bit of familiarity can help children adapt to unfamiliar situations.By taking it one day at a time, your child will not only ease into having social interactions but might also look forward to socialising in general.
Do you have any other suggestions to help your child ease back into the post-pandemic world? Share your thoughts with us in the comments.