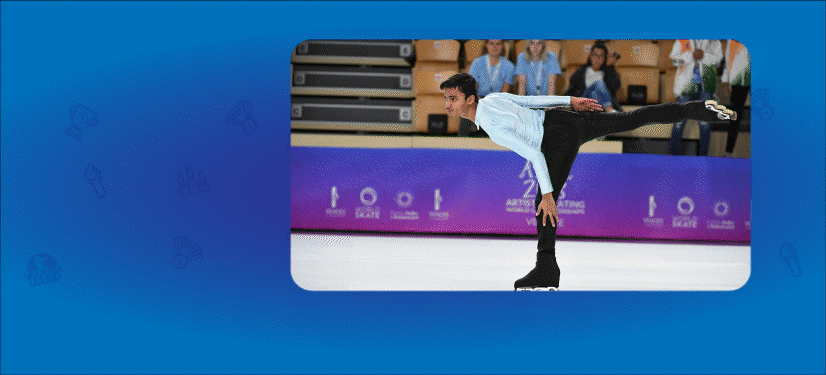 For 18-year-old twins, Priyam and Pratham, their goal in life is clear: to be the best skaters in the country.
And since putting on their first pair of roller skates at a tender age of three, the duo have been only beating their own scores year-on-year, at multiple skating tournaments both in India and abroad.
While Priyam, the seven-time international champion, is the Pradhan Mantri Rasthriya Bal Purashakar honoree, his brother Pratham is a two-time international champion and is on his way to match up with his brother's achievements. 
Team Storyweavers got on a quick call with the Tated brothers to know more about their skating journeys, their experiences and their future goals. Watch them share their views on skating and how BYJU'S app came handy during their busy skating schedules. 
Priyam, who is currently preparing for Asian Games 2022, recalls his early skating days. "I was three when I first put on those rolling wheels. It was a very different feeling, and in a good way. I loved the speed and enjoyed the flips and spins. I was quick to pick up the techniques and polish my skills over the years. Although I always wanted to be better at what I was doing, I never thought that one day I would be  representing my country officially in this sport". To that, Pratham adds, "Each time we represent our country and bring back a medal, we feel really proud. And that keeps us motivated all the time. We always look forward to the next challenge!" 
The Tated brothers have recently moved to Italy for their higher studies and to get advanced coaching in skating for the upcoming Asian Games 2022 in China. Team BYJU'S is positive that these skating champs will surely bring more medals home. 
We wish Priyam and Pratham all the best for their future!
Liked reading this story? Read more such stories here:
BYJU'S Student Sanjivni Roy On Securing 2nd Position In The NLTS Exam
Here's How Avantika Kampani's Seekh Is Revolutionising Learning