SPACE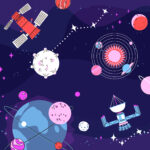 A mysterious asteroid will pass by Earth this week, the European Space Agency said. We may be able to spot the asteroid, which is around the size of the Statue of Liberty, on 15 December as it travels a mere 6,86,000 km away from Earth.

 
---
ENVIRONMENT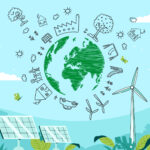 Mumbai's AQI is worse than Delhi's in a shocking turn of events. The city recorded an Air Quality Index of 225 on Monday, which put it squarely in the 'poor' category, while Delhi was at a 152 AQI, putting it in the 'moderate' category.
The Tonga volcano eruption blasted close to 4 million metric tons of water vapour into space, says new research. The undersea volcano erupted earlier this year, marking it as one of the biggest volcanic eruptions in history.
---
CURRENT AFFAIRS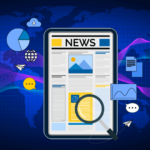 The Rajya Sabha on Monday passed the Energy Conservation (Amendment) Bill, 2022, which makes using clean energy compulsory. The bill also opens up the possibility of carbon markets (a place to trade carbon credits) in the future.
---
ART & CULTURE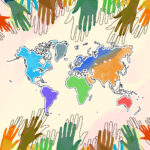 South Indian film 'RRR' has been nominated for two Golden Globe Awards. The film, directed by SS Rajamouli, has been nominated for Best Picture (Non-English) and Best Original Song for its Telugu song 'Natu Natu'.
---
SPORTS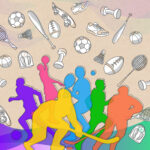 Mateu Lahoz, the controversial referee participating in the FIFA World Cup in Qatar, has been sent home. Lahoz drew a lot of criticism after officiated Argentina's penalty win against the Netherlands, where he gave out 15 yellow cards, including one to Lionel Messi.
---
TECHNOLOGY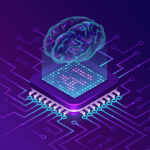 Bengaluru-based startup Astrome Technologies has launched a new product called GigaMesh, which facilitates 4G and 5G connectivity in rural Karnataka.
---
ACADEMICS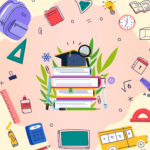 10th and 12th Grade CBSE exams in 2023 will include competency-based questions, the Ministry of Education said. Close to 40% of the questions for Class 1o and 30% of the questions for Class 12 will be competency-based and will include multiple-choice questions, constructing responses, assertion and reasoning and case studies.
---
ECONOMY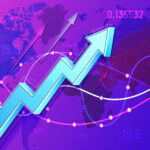 India's retail inflation finally eased to 5.88% in November after 11 months of steady growth. The new rate falls within the Reserve Bank of India's recommended bracket of 2-6% for the first time this year.
---
SCIENCE & MEDICINE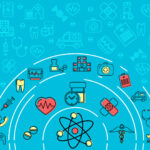 The deadly Zika virus has reared its feaful head again as a five-year-old girl in Karnataka tested positive on Tuesday. There have been a few Zika virus cases reported over the past few months in Maharashtra, Kerala and Uttar Pradesh.
---
ARCHAEOLOGY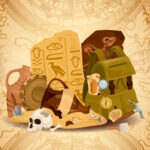 Egyptian archaeologists have uncovered what appear to be the first colour portraits of mummies at an excavation site dating back to the Ptolemaic period (305–30 B.C.E.). The portraits are a unique find that's never been found in 115 years.