CURRENT AFFAIRS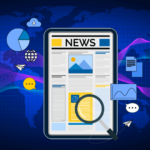 Union Health Minister inaugurates the integrative medicine department in Safdarjung: The Cabinet minister of AYUSH, Sarbandana Sonowal, and the Union Minister of Health and Family Welfare, Dr. Mansukh Mandaviya, inaugurated the Department of Integrative Medicine in Safdarjung Hospital in Delhi on 8 February 2023.
TECHNOLOGY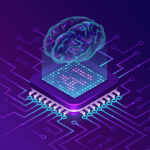 After ChatGPT, another AI chatbot, Gita GPT, is gaining traction:

. Inspired by Bhagwad Gita and powered by GPT-3, Gita GPT was created by a Bengaluru-based software engineer named Sukuru Sai Vineet.   This chatbot can answer your life questions directly from the Bhagwad Gita, and it claims itself as a "revolutionary chatbot."
ECONOMY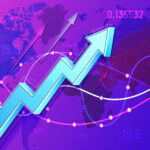 The Indian workforce must upskill itself by 2026:

.

A report released  on 9 February 2023 by TeamLease, a people supply chain company, points out that India will need 30 million digitally skilled professionals by 2026.

This implies that 50% of the workforce will have to upskill themselves in emerging technologies. About 2 million jobs in the fields of AI, cybersecurity and blockchain will remain unfilled in 2023, owing to a lack of technical knowledge.
ACADEMICS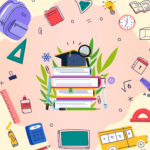 Indian-American student Natasha Perianayagam is named to the "World's Brightest" student list:

The US-based John Hopkins Centre for Talented Youth has named Natasha to the 'World's Brightest' student list for the second consecutive year. This list is made after assessing the results of 15,000 above-grade students across 76 countries. This 13-year-old girl is a student at Florence M. Gaudineer Middle School in New Jersey.
SPORTS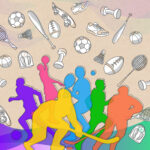 Garry Ballance sets a new record in cricket history

: Garry Ballance represented England from 2014 to 2017 for about 42 times in all formats, of which 23 were test matches. In 2017, he was dropped, and in 2021, he went on to play for Zimbabwe, the country he was born in. His recent century made him the second player to have scored a century for two countries in the history of cricket. Kepler Wessels is the first player to do so. He hit four test hundreds for Australia and two for South Africa.
SPACE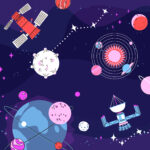 SpaceX did test runs with the engines of the world's most powerful rocket

: SpaceX is an aerospace company founded by Elon Musk with the objective of revolutionising the aerospace industry.

The company plans to launch a Starship rocket into Earth orbit for the first time ever in March.

The engine firing test was conducted at a launchpad on  9 February 2023 in South Texas, and 31 out of 33 engines ignited immediately.
ENVIRONMENT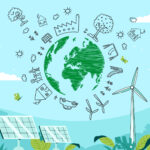 'Vasudhaiva Kutumbakam' theme for India's first G20 presidency:

The theme, 'Vasudhaiva Kutumbakam' is set for India's first G20 presidency. It is taken from the Maha Upanishad and means 'One Earth, One Family, One Future.' The first International Financial Architecture Working Group (IFA WG) meeting was conducted in Chandigarh between  30 January 2023 and 31 January 2023. The first Education working group meeting was conducted in Chennai, Tamil Nadu, from 31 January–2 February, 2023. The first G20 energy transition working group (ETWG) meeting took place in Bengaluru from  5–7 February 2023.
ARCHAEOLOGY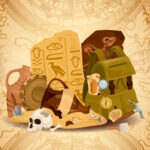 Balamuralli discovers a 2,200-year-old 'Tamizhi' inscription in a Madurai-based cave: Lord Murugan is found only in six sacred places, and Thiruparankundram, based in Madhurai, is one of them. This hill is known for its historical significance, and Archaeologist Balamuralli found the 'Tamizhi' inscription in one of its caves on 8 February 2023.. Research suggests that the inscription dates back to the 1st century BC.
SCIENCE & MEDICINE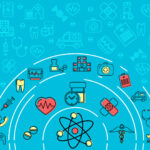 Bluestreak Cleaner Wrasse can recognise its own photograph: As per a report submitted to the Proceedings of the National Academy of Sciences by animal sociologist, Masanori Kohda, of Osaka Metropolitan University in Japan, the fish, Bluestreak Cleaner Wrasse can recognise its own photograph. This was proven by a mirror test that involved placing fish in front of the mirror and covertly applying a mark on its body to see if it can notice its reflection and attempt to touch it. Mr. Kohda stated that the Bluestreak Cleaner Wrasse passed the mirror test by recognising themselves amongst the other cleaner fish in still photographs, suggesting that these fish can identify themselves similar to how humans do..
ART & CULTURE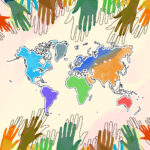 Sudarsan Pattnaik, a renowned sand artist, pays tribute to the victims of Syria and Turkey:

  In these dark times, Sudarsan Pattnaik shared an image of the sand art sculpture he created as a tribute to the victims on his Twitter handle. It was a depiction of a frightened child stuck beneath a collapsed building. Since the devastating earthquake struck Turkey and Syria on  6

February

2023, the death toll has crossed 17,000.