CURRENT AFFAIRS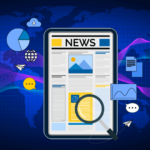 The new expressway cuts Delhi-Jaipur travel time in half

:

On 12 February, 2023, Prime Minister Narendra Modi inaugurated a 246-kilometer section of the Delhi–Mumbai Expressway in Rajasthan's Dausa. The travel time, which was originally five hours, will now take 3.5 hours. This is the first completed section of the expressway, and the development cost is over Rs. 12,150 crore. Stretching for about 1386 kilometres, it's going to be the nation's longest.
TECHNOLOGY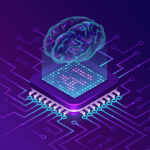 UK government to organize TechHealth Bootcamp in India in March :

"The UK government is organizing a UK-India TechHealth Bootcamp to  educate Indians about the UK's health ecosystem, to develop market access, and to explore overseas partnership. It is scheduled from 13-15 March 2023 at the Kalinga Institute of Industrial Technology, Bhubaneshwar, Odisha"

.

Twenty-five  selected companies can engage in one-on-one interactions with stakeholders across the UK healthcare market. Six companies from this list will be given the opportunity to attend a five-day fully funded programme in the UK.
ECONOMY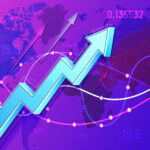 Is real estate making a comeback?

Despite the post-pandemic gloom, depreciating currency and inflation, India's real estate market is seeing a surge. NRIs, particularly those in the GCC (Gulf Council Corporation), are turning towards India for a retirement life. The inclusion of incentives for NRIs in the budget for 2022–2023 and the highly interactive virtual tours are responsible for this surge. Cities like Ahmedabad, Goa, Chandigarh, Panchkula and Kochi are sought-after destinations.
ACADEMICS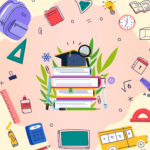 Will Vision@2047 transform primary education?—

Vision@2047 is a roadmap created by the education department of the Municipal Corporation of India. These efforts are directed towards making Prime Minister Narendra Modi's vision of a developed nation by 2047 a reality. As per Vision 2047, the Municipal Corporation of Delhi will educate children about gender equality. Mother language will be used as the medium of instruction.
SPORTS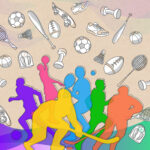 Christiano Ronaldo breaks his own record, crossing the 500-goal mark:

  The Portuguese professional footballer, Christiano Ronaldo, plays as a forward and captain for the Saudi Professional League Club, Al Nassr and the Portuguese National Team. He broke his own record recently by increasing his domestic league goal total to 503 after scoring four goals and winning against Al-Wehda.
SPACE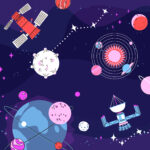 Mammatus clouds surface in 'NASA's Picture of the Day' on 12 February, 2023:

The NASA Astronomy Picture of the Day is an unusual image of clouds over Nebraska, the United States. These are called Mammatus clouds. These cloud bottoms were bubble-shaped, as opposed to flat cloud bottoms. Mammatus clouds usually appear when a cold air mass is trapped underneath a warm air mass, creating an atmosphere of instability. They are most commonly seen during thunderstorms and can indicate the potential for severe weather.
ENVIRONMENT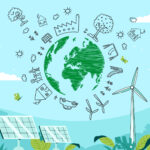 Lithium reserve discovered in J&K towards the end of the previous week:

Indian Ministry of Mines announced that the Geological Survey of India had located 5.9 million metric tonnes of lithium in the Salal-Haimana area of Jammu and Kashmir. Also known as 'white gold,' lithium is primarily used in electrical batteries.
ARCHAEOLOGY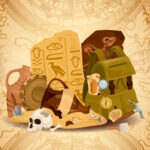 Shree Saptakoteshwar Temple reopened in Goa:

.The renovated Shree Saptakoteshwar temple was reopened by Pramod Sawanth, the Chief Minister of Goa on 11 February, 2023.  The temple is called the 'Raj Daivat' of Goa, and it has a longstanding history associated with it. It dates back as early as the Kadamba Dynasty, and it was destroyed by both the Brahmani rulers and the Portuguese. Being one of the six great sites of Lord Shiva, the reopening of this temple is going to attract a flurry of tourists.
ART & CULTURE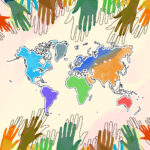 Tim Cook, Apple CEO praises the work of three Indian artists-  The Delhi Art fair was conducted from February 9th -12th, 2023. Tim Cook praised three Indian artists for creating digital artwork with technologies like Augmented Reality, 3D LiDAR scanning, animation, sound synthesis and coding on iPads.