CURRENT AFFAIRS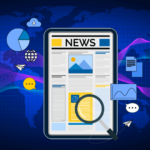 An air-conditioned double-decker bus will soon hit Mumbai's streets:

It was inducted into the fleet of BEST (Brihanmumbai Electricity Supply and Transport Undertaking), the civic transporter of Mumbai, on 13 February, 2023. It will be registered at the RTO (Regional Transport Office) before it is available for the public to use. Key features of this bus include in-built CCTV camera, digital ticketing, live tracking and a panic button. It can seat roughly 65 passengers, with nearly 90–100 standing passengers.
TECHNOLOGY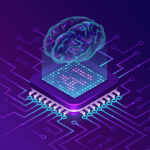 Zoox, which is owned by Amazon, is testing its self-driving car with its own employees:

Amazon purchased Zoox in 2022 for $1.3 billion. Now Amazon's Zoox is all set to popularise self-driving with its Robotaxi. The first test took place on a public road in California towards the end of the previous week. The car can seat four passengers and is completely autonomous. The steering wheel and pedals are absent. Technology development is underway to meet regulatory requirements.
ECONOMY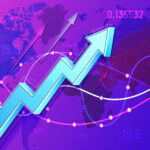 India and Nepal! Is friendship blossoming?

Vinay Kwatra, the foreign secretary of India, and Pushpa Kamal Dahal Prachanda, the Prime Minister of Nepal,  agreed upon cooperation in terms of trade, energy and connectivity between the two nations. These matters were discussed at a meeting in Kathmandu on 13 February, 2023. This is the foreign minister's first stand-alone visit since being elected in May last year. Even the Prime Minister of Nepal is expected to make a visit in March this year.
ACADEMICS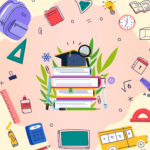 The GATE response sheet will be available beginning 15 February, 2023:

The GATE (General Aptitude Engineering Test) was conducted on 5,6, 12 and 13 February, 2023. The result is scheduled to be announced on 16 March  2023. But the response sheet, including the answers filled in by the students, is available on the official website as of today. Hence, students can estimate their probable score.
SPORTS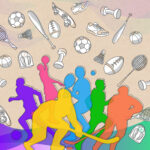 Shreyas Iyer to join the Indian squad for the test match against Australia:

Shreyas Iyer could not participate in the Nagpur Test owing to a back injury. He recently recovered after undergoing rehabilitation at the NCA centre in Bangalore. He will be a part of the India versus Australia test match that will begin on Friday, 17 February,  2023 at the Arun Jaitley Stadium in New Delhi.
SPACE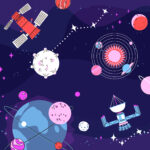 Saudi Arabia to send its first woman into space:

Saudi Arabia is shackling its conservative image by sending Rayyana Barnawi, the first Arab woman, into space. Ali Al-Qarni will accompany her on a journey to the International Space Station (ISS). On this 10-day expedition, they will join the AX-2 space mission's crew, which will launch from the United States. It stated that the mission would happen in the second quarter of 2023 on 12 February, 2023.
ENVIRONMENT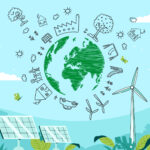 The snow leopard has finally been spotted on the Indo-China border:

It was said that a snow leopard, a red fox, a Himalayan thare, and blue sheep were present in the Himalayan region of Dharchula. But there was no evidence to support this. The Mountain Ride team, with their leader Jayendra Singh Firmal, Dinesh Bangyal and Somi Singh, have been in search of these animals for the past six years. As a part of this plan, the team travelled 35 kilometres on foot and got as close as 20 metres to the leopard. The sighting was earlier this month at an altitude of 8–10 thousand feet in Darma Valley.
ARCHAEOLOGY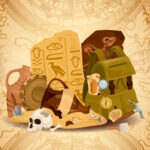 Launch of ASI (Archaeological chair) by IIT Gandhinagar Archaeological Science Centre

: IIT Gandhinagar Archaeological Science Centre has launched ASI to boost scientific, multidisciplinary, fact-based approach to advance research in archaeological sciences. The chair is established by the Ministry of Culture, Government of India and Archaeological Survey of India (ASI). The chair will also conduct a deeper study on the lesser known facts of the Harappan Civilization.
ART & CULTURE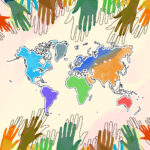 Sudarsan Pattnaik pays tribute to the Pulwama attack martyrs

:

The Pulwama  attack took place on 14 February, 2019. Around 40 members of the Central Reserve Police Force (CRPF) were martyred during the attack. A Pakistani terrorist group named Jaish-e-Mohammed took responsibility for this attack. In their memory, Sudarsan Pattnaik paid a sand art tribute on the Puri beach. He shared the picture on his Twitter handle.
SCIENCE & MEDICINE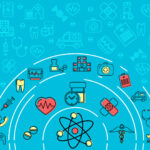 An asteroid exploded over French skies, creating a dazzling display:

People

in

Europe, especially France and the United Kingdom, witnessed a dazzling display of lights as an asteroid exploded over the sky. It was roughly one metre in size as it raced towards the Earth. This event was observed by the European astronomer Krisztin Srneczky using the Piszkstet' Observatory's 60-cm Schmidt telescope. The European Space Agency reportedly predicted that it would strike around 4 a.m. It also marks the seventh time in history that an asteroid strike has been predicted ahead of time.