Latest News Roundup- BYJU's Weekly Wrap: IITM's first international campus in Tanzania, India surpasses China to become world's most populous country and more news
IIT Madras to set up first International campus in Tanzania. UN data reveals that India has surpassed China to become the world's most populous country. Kerala became the first state to adopt a water budget and more latest news only on the BYJU'S Bulletin Board. From breakthroughs in space to major events in the environment sector, sports, technology and economy, we've got you covered. Stay informed and up-to-date with our weekly roundup!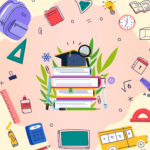 ACADEMICS:
Indian Institute of Technology (IIT) Madras is all set to establish its first International campus in Zanzibar, Tanzania in October 2023.

An MoU has been established between IIT Roorkee and the National Science and Technology Centre for Disaster Reduction (NCDR) in Taiwan. The primary objective of the MoU is to foster scientific and academic collaboration as well as promote mutual understanding between the two institutions. The collaboration will specifically focus on scientific research in the field of disaster mitigation and management, with the Centre of Excellence in Disaster Mitigation and Management at IIT Roorkee being a key partner.

At the Indian Institute of Technology – Hyderabad, the Defence Research and Development Organisation (DRDO) Industry Academia Centre of Excellence (DIA-CoE) has been officially launched.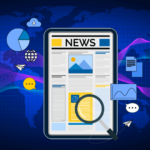 CURRENT AFFAIRS:
UNICEF has released a report stating that among 55 countries analyzed for public perception regarding the significance of childhood vaccines, India is one of the three nations that demonstrated improvement.

Every year on 21 April, India commemorates National Civil Services Day to pay tribute to the dedicated officers who serve in various public service departments and contribute to the nation's welfare.

UN data reveals that India has surpassed China to become the world's most populous country, with a population of 1.4286 billion people. Meanwhile, China has a population of 1.4257 billion people.

World Liver Day is observed every year on 19 April to raise awareness about liver-related diseases. This year's theme was 'Be Vigilant, Do Regular Liver Check-Up, Fatty Liver Can Affect Anyone'.

Annually on 18 April, the world observes World Heritage Day (also known as International Day for Monuments and Sites) to promote awareness about the significance of cultural heritage and the imperative to safeguard it for posterity.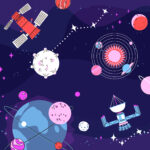 SPACE:
The Moon Village Association (MVA) and the Indian Space Research Organisation (ISRO) have collaborated to carry out global outreach initiatives in relation to the proposed Chandrayaan-3 mission.

Kenya has achieved a significant milestone by successfully launching its first-ever earth observation satellite, named Taifa-1. The satellite was launched using a SpaceX Falcon 9 rocket that took off from Vandenberg Base, situated in California, USA.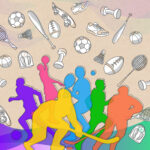 SPORTS:
The Wisden Cricketers' Almanack 2023 has recognized Tom Blundell, the wicketkeeper-batter from New Zealand, Ben Foakes, the wicketkeeper-batter from England, Harmanpreet Kaur, the captain of India's Women's cricket team, Daryl Mitchell, the all-rounder from New Zealand, and Matthew Potts, the pacer from England, as the Five Cricketers of the Year.

India's Para-Badminton player, Nithya Sre Sumathy Sivan clenched two gold medals at the Brazil Para-Badminton International 2023.

Indian Swimmer, Vedaant Madhavan won five gold medals for India at the Malaysian Invitational age group Championships 2023 that was held in Kuala Lumpur.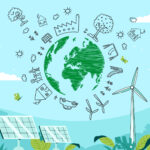 ENVIRONMENT:
The SATHI Portal and Mobile App were recently launched by Agriculture Minister Narendra Singh Tomar to address the issues related to seed production, quality seed identification, and seed certification.

Kerala became the first state to adopt a water budget in a bid to come up with a solution to water scarcity in certain regions.

In the Bhitarkanika wildlife sanctuary, forest officials in Odisha carried out the first-ever census of the Mangrove Pitta Bird.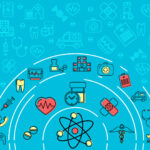 SCIENCE AND MEDICINE:
According to a recent study, gut bacteria that metabolize a particular sugar called "fucose" may be impairing our immune response to the COVID mRNA vaccine.
Check out more news on the BYJU's Bulletin Board.