The nation's first water metro was launched in Kochi. Researchers discovered the presence of water on Mars around 4,00,000 years ago. Author Amitav Ghosh will release a new book titled 'Smoke and Ashes: A Writer's Journey Through Opium's Hidden Histories' and more latest news only on the BYJU'S Bulletin Board. From breakthroughs in space to major events in the environment sector, arts and culture, sports, academics and economy, we've got you covered. Stay informed and up-to-date with our weekly roundup!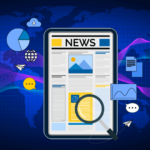 CURRENT AFFAIRS:
The Anji Khad bridge, India's inaugural cable-stayed bridge, is set to conclude its construction by May 2023. This bridge will link Katra and Reasi via tunnels T2 and T3 on the Katra–Banihal section. The primary objective of this project is to establish all-weather rail connectivity between Jammu and Kashmir and the rest of the nation.

Each year on 28 April, the World Day for Safety and Health at Work is observed with the aim of encouraging the creation of safe and appropriate working conditions worldwide. The theme for the 2023 edition of the event is 'A safe and healthy working environment as a fundamental principle and right at work'.

Indian Prime Minister Narendra Modi has recently launched the nation's first water metro in Kochi, located in the state of Kerala. This system utilises battery-operated electric hybrid boats to connect 10 different islands situated around Kochi.

Every year on 25 April, the world celebrates World Malaria Day to honour the global efforts being made to combat malaria. This day was established during the World Health Assembly of 2007 by WHO Member States. The theme for 2023 is 'Time to deliver zero malaria: invest, innovate, implement'.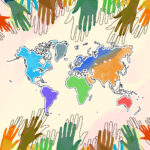 ARTS AND CULTURE:
Indian author Amitav Ghosh will soon release a new book titled 'Smoke and Ashes: A Writer's Journey Through Opium's Hidden Histories' in India. This book, which is scheduled to be published in July 2023, delves into the opium trade's significant impact on world history and how it still shapes our lives in significant ways today.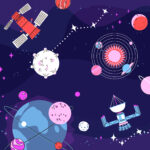 SPACE:
For the first time, researchers have discovered fissured layers on small dunes on Mars. These findings suggest that the planet may have had abundant saltwater around 4,00,000 years ago.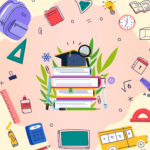 ACADEMICS:
The SHUNYA team from the Indian Institute of Technology (IIT) Bombay has earned second place in the Solar Decathlon Build Challenge held in the United States. Their zero-energy house design, created specifically to address air quality issues in the hot and humid climate of Mumbai, received recognition for its innovation. The team's name, SHUNYA, stands for Sustainable Housing for Urbanising Nation by its Young Aspirants.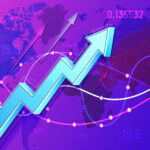 ECONOMY/BUSINESS:
IndusInd Bank has plans to launch its own digital bank, called 'Indie'. The bank is currently working on obtaining the necessary approvals for this expansion, along with other logistical matters. It is expected that these processes will be completed within the next two years.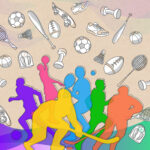 SPORTS:
Kelvin Kiptum, a Kenyan athlete, has emerged victorious in the London Marathon, with the second-fastest time ever recorded for the distance. He completed the race with a remarkable time of 2 hours, 1 minute and 25 seconds, setting a new course record.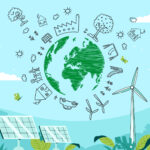 ENVIRONMENT:
The Ministry of Jal Shakti has carried out the first-ever census of water bodies located throughout India. The primary objective of this endeavour is to create a comprehensive inventory of the nation's water resources, encompassing both natural and man-made water bodies such as lakes.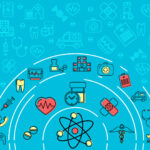 SCIENCE AND MEDICINE:
The Central Drugs Standard Control Organisation (CDSCO) has identified 48 commonly used medications that did not pass the most recent drug safety alert issued by the regulatory authority in March. Among the listed medicines are Gabapentin (an epilepsy medication), Telmisartan (a hypertension drug), ALGLIMET M1 (an anti-diabetes drug containing Glimepiride and Metformin), Ritonavir (an HIV drug) and Iron and Folic Acid Tablets IP.