Latest News Roundup- BYJU's Weekly Wrap: Punjab implements right to walk mandate, Lal Bahadur Shastri International Airport becomes the first to have a reading lounge and more news
Punjab has become the first state in India to implement the 'right to walk' mandate. Lal Bahadur Shastri International Airport has become India's first airport to have a reading lounge. IBM has teamed up with NASA to launch a new geospatial foundation model and more latest news only on the BYJU'S Bulletin Board. We've got you covered from breakthroughs in space, science and medicine to major events across the country, sports and academics. Stay informed and up-to-date with our weekly roundup!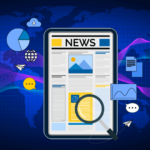 CURRENT AFFAIRS:
On 12 May, 2023, Defence Minister Rajnath Singh inaugurated India's first Indian Air Force (IAF) Heritage Centre in Chandigarh. The Centre will showcase the IAF's role in various wars and serve as a source of inspiration for the younger generation.
World Thalassaemia Day is celebrated annually on 8 May to raise awareness about the genetic blood disorder and explore treatment options. This year's theme, 'Be aware. Share. Care: Strengthening Education to Bridge the Thalassaemia Care Gap', highlights the importance of education and awareness in the fight against thalassaemia.
The Uttar Pradesh Urban Development Department and Lucknow Smart City have launched a 'School Health Program' in three schools in Lucknow. The programme aims to provide healthcare services to students and ensure a healthy learning environment.
The Telangana government has introduced a Robotics Framework, the first-of-its-kind policy in the country. The framework will provide a roadmap to promote a robotic ecosystem in the state.
Punjab has become the first state in India to implement the 'right to walk' by mandating all road-owning agencies to provide footpaths and cycle tracks in all future expansions of roads and construction. This move aims to promote sustainable and eco-friendly transportation.
Lal Bahadur Shastri International Airport has become the first airport in India to have a reading lounge, providing passengers with a quiet and comfortable space to read and relax.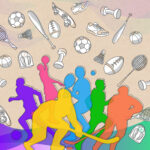 SPORTS:
Spanish tennis player Carlos Alcaraz successfully defended his title at the Madrid Open 2023, winning his fourth ATP Tour trophy of the year and his tenth overall. In the final, he defeated Jan-Lennard Struff of Germany 6-4, 3-6, 6-3.
The Tamil Nadu Cricket Association (TNCA) has launched a Talent Scout Program for women to discover new talent. The programme's Talent Scout Wing, consisting of former men and women first-class cricketers and coaches, will assist in identifying talent across the state.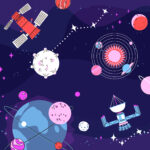 SPACE:
Rocket Lab launched two CubeSats, the founding members of NASA's TROPICS network, to study tropical storms and hurricanes. The satellites aim to enhance forecasting and provide new insights into how tropical storms evolve and intensify.
IBM has teamed up with NASA to launch a new geospatial foundation model to convert satellite data into high-resolution maps of floods, fires and other landscape changes. The technology is designed to provide insights into the planet's past and future.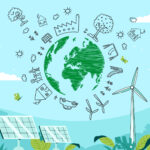 ENVIRONMENT:
A report commissioned by the oil ministry recommends India to ban the use of diesel-powered four-wheelers in cities with over 10 lakh population by 2027 and switch to electric and gas-fueled vehicles. The report highlights the need for cleaner and more sustainable transportation.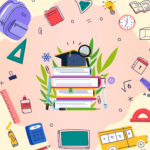 ACADEMICS:
IIT Madras and DRDO have jointly developed cutting-edge sensor technology for underwater communications. The indigenous technology aims to fabricate devices at a lower cost.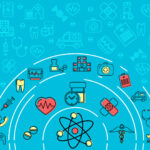 SCIENCE AND MEDICINE:
The AYUSH Ministry and Indian Council of Medical Research (ICMR) have signed an MoU to collaborate on health research in the field of Integrated Medicine, which would contribute to the development and reach of this type of medicine.
ISRO has successfully initiated testing of its semi-cryogenic engines, which will be used to power future launch vehicles. The first integrated test was performed on an intermediate configuration of the 2000 kN semicryogenic engine at the Semicryogenic Integrated Engine and Stage Test facility in Mahendragiri, Tamil Nadu.