Latest News Roundup- BYJU's Weekly Wrap: Scientists reveal black hole image, India's 1st 3D printing tech-powered post office in Bengaluru and more news
Scientists have captured a better image of a black hole first released in 2019. The number of tigers in India has increased by 200 over the span of four years. India's first post office to be built using 3D printing technology in Bengaluru. And more latest news only on the BYJU'S Bulletin Board. We've got you covered from breakthroughs in space to major events in the environment sector, sports, technology and economy. Stay informed and up-to-date with our weekly roundup!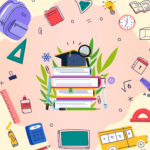 ACADEMICS:
The National Mission for Clean Ganga (NMCG) made a deal with 49 schools to teach kids about saving water and making rivers healthy again. They want young people to help make the environment around rivers better. They hope that, by teaching students, more people will work together to make the rivers cleaner and safer for animals and people.

PT Usha, retired track and field athlete from India, was given an honorary doctorate degree by the Central University of Kerala. The award was presented to her at the Sabarmati Hall in the Periya Campus. She was recognised for her achievements and contributions to the sports world.

The Unique Identification Authority of India (UIDAI) and the Indian Institute of Technology, Bombay (IIT-Bombay) are working together to create a new way to capture people's biometrics without touching them. They will research to create a system that can take pictures of people's fingerprints without actually touching them. The system will also be able to identify  whether the fingerprints are real or fake. The goal is to make a mobile system that can be used anywhere to make sure that people's identities are accurate and secure.

Calyampudi Radhakrishna Rao, an Indian-American mathematician and statistician, will receive the 2023 International Prize in Statistics in July 2023. He is 102 years old and has done a lot of important work in his field, so this award is a big honour for him.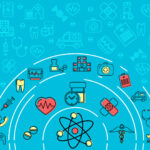 SCIENCE AND MEDICINE:
Scientists have shown a new and better image of a black hole that was first released in 2019. The black hole is very big and is located in the centre of a nearby galaxy. They used advanced technology to improve the picture, which helped them to fill in missing details.

SPACE:
South Korea is getting ready to launch a satellite using a rocket they built themselves for the first time. This is part of their programme to develop space technology. The launch is scheduled for May 2023.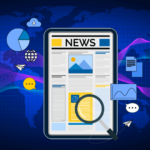 CURRENT AFFAIRS:
The National Capital Region Transport Corporation (NCRTC) named the first semi-high-speed regional trains in India 'RAPIDX'. These trains will run on special tracks called Regional Rapid Transit System (RRTS) corridors, which will help connect important areas in the National Capital Region.

The Union Minister of Law, Kiren Rijiju, launched the first edition of the Dogri version of India's Constitution at the University of Jammu. He also said that the government is making a list of important legal words to help everyone understand the constitution better. Dogri is one of the 22 official languages of India, and it is commonly spoken in the Jammu region of J&K.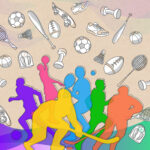 SPORTS:
Indian wrestler Nisha Dahiya won second place at the Asian wrestling championships 2023. She competed in the women's 68kg category in Astana, Kazakhstan. She made it to the final, but lost to Japanese wrestler Ami Ishii.

During a match against the Rajasthan Royals at the Barsapara Stadium in Guwahati, the captain of the Delhi Capitals team, David Warner, became the fastest player to score 6,000 runs in the Indian Premier League (IPL).

At the World Chess Armageddon Asia and Oceania event, Indian Grandmaster D. Gukesh won first place by beating former world rapid champion Nodirbek Abdusattorov of Uzbekistan in the final match.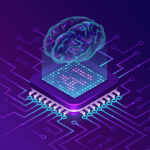 TECHNOLOGY:
WhatsApp has started a new campaign called 'Stay Safe with WhatsApp' that will last for three months. The campaign aims to promote the various safety features that are already built into the app. It focuses on features like 'Block and Report', 'Two-Step Verification', and 'Privacy and Group Settings'. The campaign also emphasises the importance of adding two-step verification to WhatsApp, which requires a six-digit pin and an OTP to make sure that only the correct person can access the account.

The first post office in India to be built using 3D printing technology will be located in Bengaluru, Karnataka.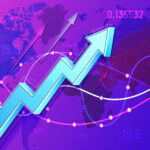 ECONOMY/BUSINESS:
The International Monetary Fund (IMF) has released its annual World Economic Outlook report, which predicts that India's economy will grow at a slower rate of 5.9% in the current fiscal year (2023–24) compared to the earlier projection of 6.1%. Despite this, India is expected to maintain its position as the fastest-growing economy in the world.

In the upcoming fiscal year, SBI has plans to introduce new versions of the existing savings accounts, which include the ones with balances of ₹50,000 and ₹50 lakh, as well as the 'Parivar' savings account for families.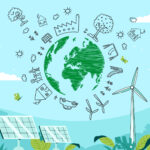 ENVIRONMENT:
The latest tiger census data was unveiled by PM Narendra Modi, revealing that the number of big cats in the country has increased by 200 over the span of four years. The 2018 count of 2,967 tigers has now risen to 3,167.
Check out more news on the BYJU's Bulletin Board.