NASA has chosen the first woman astronaut, Christina Koch, to orbit the moon. Google plans to incorporate AI into its search engine and more news from around the world. Read all the latest news on BYJU'S Bulletin Board. We've got you covered from breakthroughs in space to major events in the academic sector, sports and economy. Stay informed and up-to-date with our weekly roundup!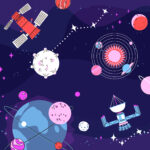 SPACE:
NASA has chosen the first woman astronaut, Christina Koch, to be part of a special space mission called Artemis II. She will be the first woman to orbit the moon, joined by other astronauts named Victor Glover, Reid Wiseman, and Jeremy Hansen.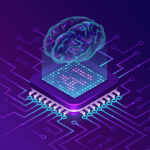 TECHNOLOGY:
Sundar Pichai, the CEO of Google, has revealed plans to incorporate artificial intelligence (AI) into the company's search engine.

SPORTS:
Salim Durani, former India all-rounder, passed away at the age of 88 in Jamnagar, Gujarat on 2 April, 2023.
Gregoria Mariska Tunjung, a badminton player from Indonesia, won the Women's title at a tournament in Spain called the Spain Masters. She beat Indian player PV Sindhu to become the champion.
Every year on 6 April, people around the world celebrate the International Day of Sport for Development and Peace. It's a day to recognize how sports and exercise can help make the world a better place. The global theme for this year was 'Scoring for People and the Planet'.

CURRENT AFFAIRS:
Indian Prime Minister Narendra Modi has been invited to visit Paris in July 2023 by the country of France. He will be a special guest at a parade called the Bastille Day parade.
From 10-21 April, 2023, the Indian and US Air Forces will be practicing together in a joint exercise called 'Cope India' at Kalaikunda airbase in West Bengal.
World Health Day is celebrated every year on 7 April. It is commemorated to spread awareness about health-related issues that affect people all over the world. This year's theme was 'health for all'.

ECONOMY/BUSINESS:
India's foreign exchange reserves grew by $5.98 billion to reach $578.78 billion on 24 March, 2023, as per the Reserve Bank of India (RBI) data.
The World Bank thinks that India's economy will grow a little slower this year (2023-24), by about 6.3%, because people are spending less money since they aren't earning as much. The report also says that prices will probably go up a bit less, from 6.6% to 5.5%.

ENVIRONMENT:
Every year on 4 April, people all over the world celebrate International Day of Mine Awareness and Assistance in Mine Action. It's a day to learn about the dangers of explosive mines and to come together to help get rid of them. This year the day was recognized as a part of the campaign 'Mine Action Cannot Wait'.
India might become the second-biggest maker of solar panels in the world, after China, by 2026, as per a report by the Institute for Energy Economics and Financial Analysis (IEEFA) and JMK Research and Analytics. On 5 April, 2023, India celebrated the 60th National Maritime Day in honour of the first Indian commercial ship, the SS Loyalty, which set sail many years ago.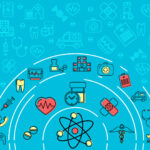 SCIENCE AND MEDICINE:
Skyroot Aerospace has accomplished a significant achievement by testing a fully 3D-printed engine called 'Dhawan II' for 200 seconds. This engine is designed for the company's larger vehicle, Vikram II.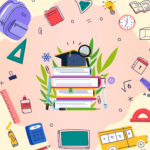 ACADEMICS:
The Chief Minister of Tamil Nadu, M K Stalin, has launched an initiative by the Indian Institute of Technology Madras (IIT-M) to provide electronic devices to 1,00,000 students in government schools. The initiative, known as 'Anaivarukkum IITM' (IITM for all), focuses on STEM education and aims to connect students from rural areas of Tamil Nadu.
Check out more news on the BYJU's Bulletin Board.