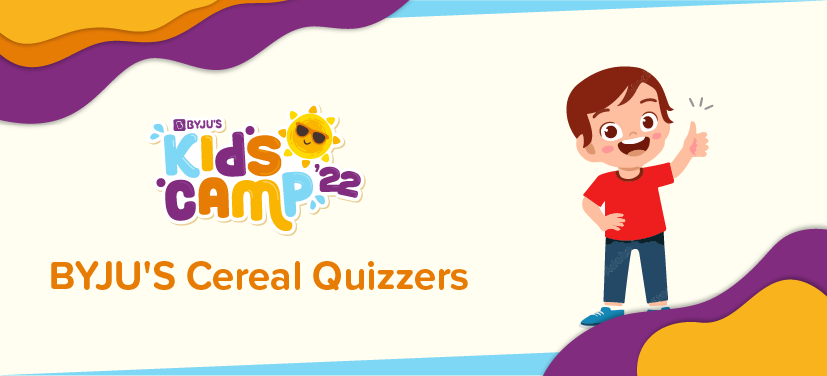 Hello young learners!
We are excited to present another edition of  BYJU'S Cereal Quizzers League. As always, you will receive a participation certificate after completing the quizzes!
Things to remember:
Each answer is for 10 points.

You can participate multiple times until you get the perfect score – 50/50
We have two quizzes for you today. One for LKG to 1 and another for Grades 2 & 3.
LKG, UKG, 1:
Here are some things that most people cannot do with their bodies. 
Can YOU do it?
Click here to participate (LKG to 1)
Grades 2 and 3
Here are some tough questions that require you to concentrate and think much harder than usual. 
Can YOU do it?
Click here to participate (Grades 2 and 3)
Don't forget to download the certificate and get it signed by your parents. 
Did you enjoy these quizzes? Let us know in the comments below.