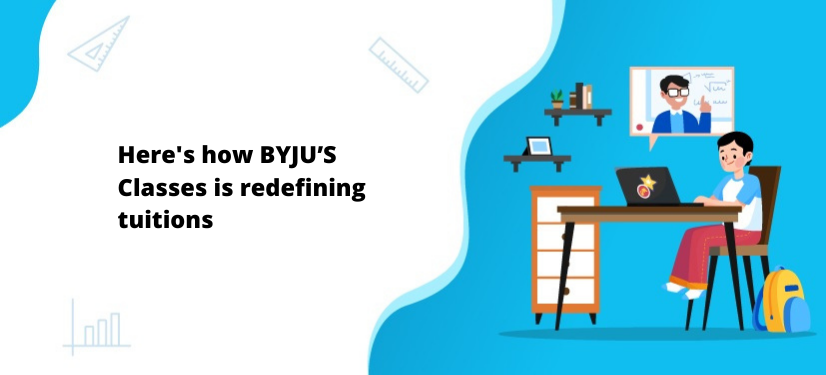 BYJU'S Classes seeks to bolster innovation and interactivity by offering highly personalised and effective learning programs 
Taking a step towards bettering learning outcomes with innovation, BYJU'S introduced a one-of-its kind 'Two-Teacher Advantage' for  BYJU'S Classes – a comprehensive after-school online tutoring program in August 2021.
With the Two-Teacher advantage, one expert teacher explains concepts with the aid of powerful visuals on the screen, while the second teacher guides the momentum of the classroom, ready to instantly help resolve any doubts a student might have during the ongoing lesson. With access to high-quality teachers as well as personal guidance, students are presented with the best of both worlds.
Research has shown that having two teachers in one class leads to better learning outcomes, higher attention spans and better engagement. It claims to be the first company to offer a two-teacher model in India.
With a maximum of 25 students per class, the interface provides student-to-teacher and student-to-student interaction, white-board mode, focus mode, raise-hand functionality — much like a physical classroom—and creates a unique learning atmosphere.
Moreover, BYJU'S Classes will provide mentorship to students whenever needed along with the additional scaffolding of regular homework that is comfortably mapped to the students' school syllabus. The platform also offers practice sessions to reinforce the lessons learned after class. 
Finally, care will be taken to keep the students' families in the loop with monthly assessment report cards, progress updates, and even parent-teacher meetings.
The future of learning is one that allows teachers to use their creative skills to provide opportunities for students to learn by incorporating new technologies into their lessons. This new blended method combines classroom and online approaches to education, offering more flexibility to teachers and a richer experience to students. Proactive steps like this in the online tutoring segment help in building the bridge between students and learning.