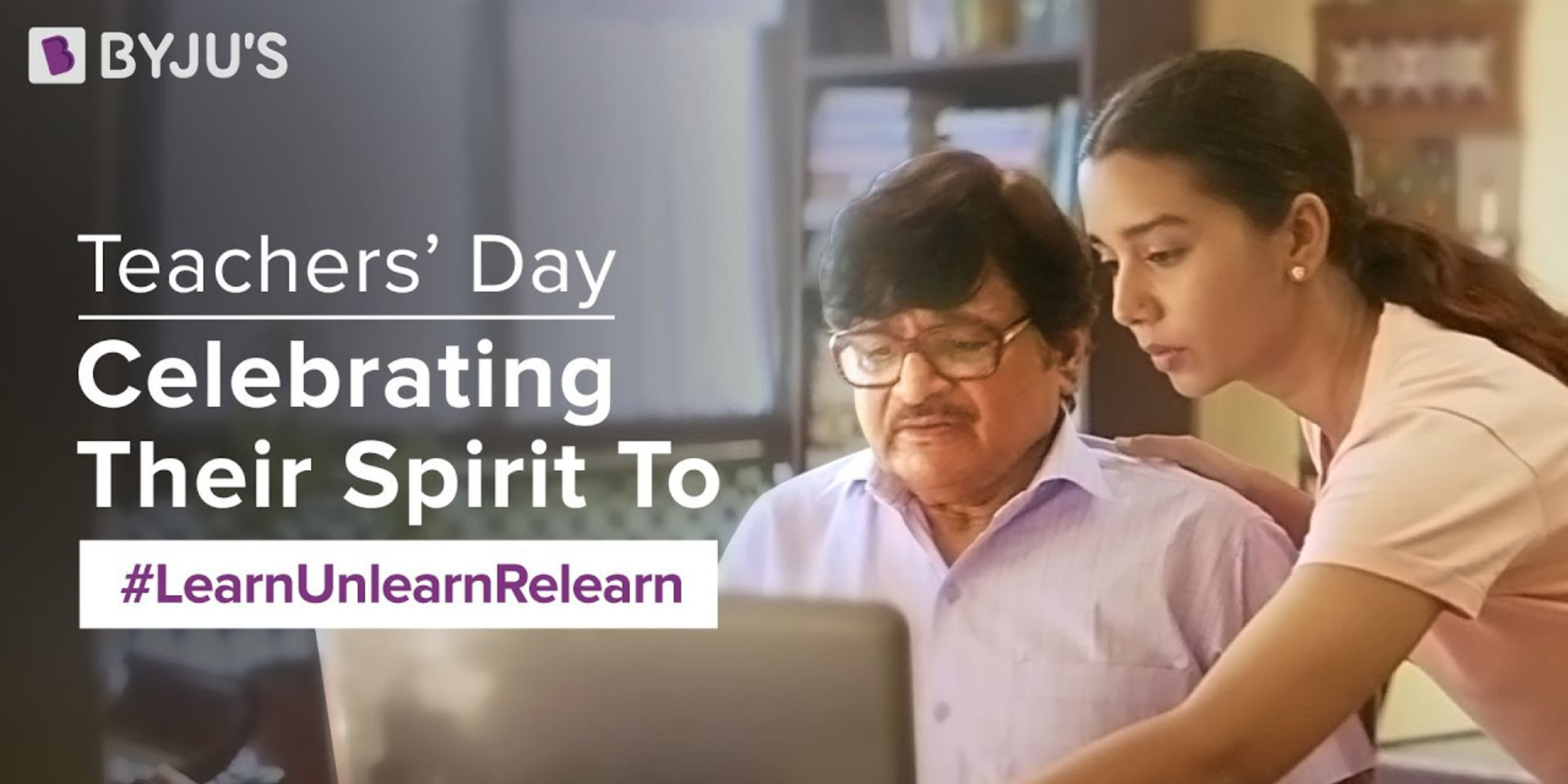 BYJU'S digital film is a tribute to all teachers and their spirit to #LearnUnlearnRelearn
For Teachers' Day 2021, BYJU'S launched a special digital campaign #LearningNeverStops. The campaign pays tribute to teachers who have made a difference in our lives while gently underscoring the struggles they may have experienced with the sudden shift to online classes. 
The film aims to shine the spotlight on how, despite personal upheavals, teachers have been steadfast in their roles as educators and mentors to ensure that the learning never stops for their students.
Watch the film here
Conceptualised by BYJU'S in-house team, the digital film depicts the story of Tyagi ji, a 58-year-old teacher who finds himself struggling to cope with the transition to online teaching. Frustrated with the changes around him, he is just about to hang up his hat as a teacher when he receives a phone call from an old student that reaffirms his belief in the power of teaching. 
Talking about the film, Vineet Singh, VP – Brand and Creative Strategy, BYJU'S said, "Being a teacher is a very rewarding experience. Unfortunately, it took a pandemic to bring light to the most important profession i.e. teaching. I would like to thank all the teachers for never giving up and persevering towards imparting education to students. Even in this ongoing crisis, teachers have proved that great leadership and our passion for teaching will always ensure that learning never stops."
At BYJU'S, we recognise that the importance of a teachers' role cannot be overstated. From encouraging students to realise their true potential to shaping the future of tomorrow, teachers have been a guiding force. Despite the challenging times, teachers have persevered, adopted new learning methods and kept students and their education at the centre of everything. We at BYJU'S would like to thank every teacher in the country for their consistent effort in ensuring learning never stops.