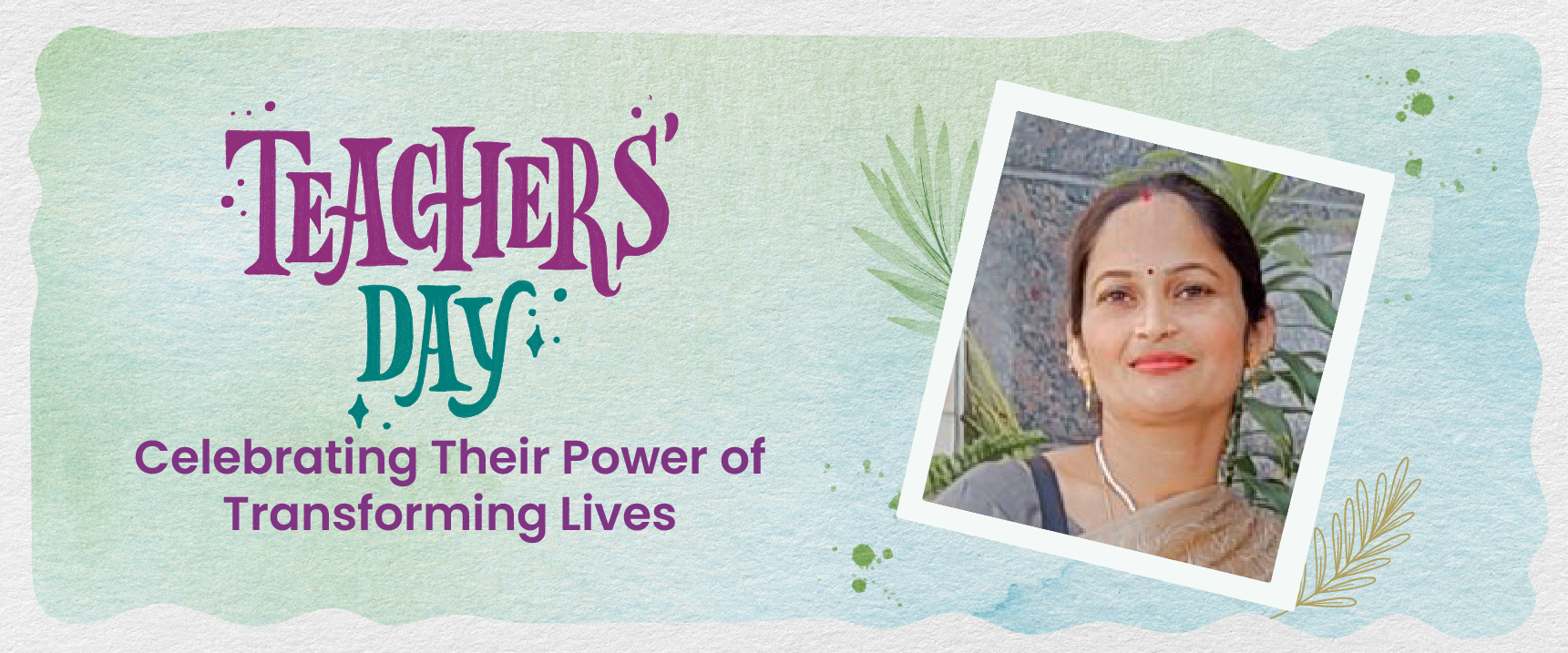 "Some time ago, one of my students scored 98% in his board examination. That day, I felt the proudest as a teacher. It felt like my achievement and my day of celebration. When your students succeed, that's the best moment for a teacher, isn't it?" exclaims Neetu Rana, a teacher of biology, as she shares her teaching experience with BYJU'S this Teachers' Day. 
She teaches biology to students from classes 9–12 at Rao Kasal Public School, Greater Noida. Being around children and teaching them gives her peace. It makes her feel like she's contributing significantly to society and making a difference every day. 
Here's a snippet of the conversation with this passionate teacher. 
What is your biggest challenge in teaching and learning in the classroom?
It's a perspective, I believe. A teacher can view a scenario as a challenge or responsibility. For me, it's more of the latter. I believe in understanding situations well and dealing with them accordingly. As a teacher, one has to be very careful about how they behave with their students. I can neither be too friendly and lenient nor strict and rigid. It varies with situations, and a teacher must know how to react in those situations.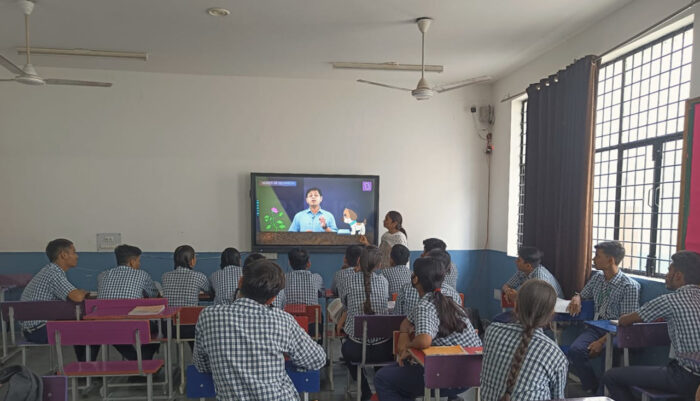 Tell us about your most powerful tools and techniques of teaching. 
My two main tools are flowcharts and diagrams. These help me organise my time well inside the classroom. With the flowchart, I cover every topic while the diagram helps me explain the concept. There needs to be more than the textbook explanations.
Here my strongest partner is BYJU'S videos. I play, pause, explain and repeat in the same order as I teach. When my students attempt the post-lesson questions and exercises and can answer them correctly, their confidence in the concept increases. That's the greatest reward for me as a teacher.
How do you ensure that the special students or the slow learners learn well?
For special students and slow learners, visual explanation and learning help a great deal. Honestly, the video lessons and diagrams have helped largely. When I couple my explanation with these videos, my slow-learning students start taking an interest and eventually learn something from it. 
One of my students had great difficulty concentrating in class and understanding concepts. But when he was able to attempt and answer the post-lesson questions correctly, he felt confident and happy, and he has improved a lot since then. The rewarding part is that the student has improved in his second unit test and promised me that he'll work hard and show good results in his upcoming tests. What else does a teacher want! 
Ms. Neetu Rana is a biology teacher and is a proud member of BYJU'S 1500+ strong school teacher community–The Teacher's Staffroom. 
She teaches at Rao Kasal Public School and her school is a BYJU'S for Schools powered school.