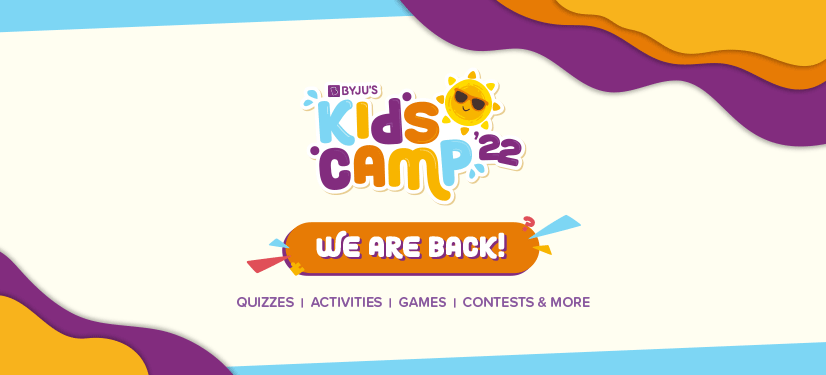 "All great celebrations break away from the mundane."
― Jessica Marie Baumgartner
We are delighted to announce the virtual BYJU'S Kids Camp '22. Like last year, we are hopeful that this year's kids camp will also receive much love and participation from you. 
BYJU'S Kids Camp '22 is specially designed to keep your little ones entertained and occupied throughout this month – with multiple contests, quizzes, games, and loads of fun activities. 
Stay tuned for…
More fun. More activities. More quality time with your little one. 
Download BYJU'S Kids Camp '22 activity calendar here
How to use this clickable planner:
Step 1: Download the planner

Step 2: Go through the activities carefully

Step 3: Make a special note of 'Stickers', 'Click to read', 'Friday Funday'

Step 4: Check the calendar every day for the daily activity

Step 5: Click on the button if the activities read – 'Click to read' and 'Friday Funday'

Step 6: Print out the stickers and stick them whenever appropriate

Step 7: Make the most of BYJU'S Kids Camp '22