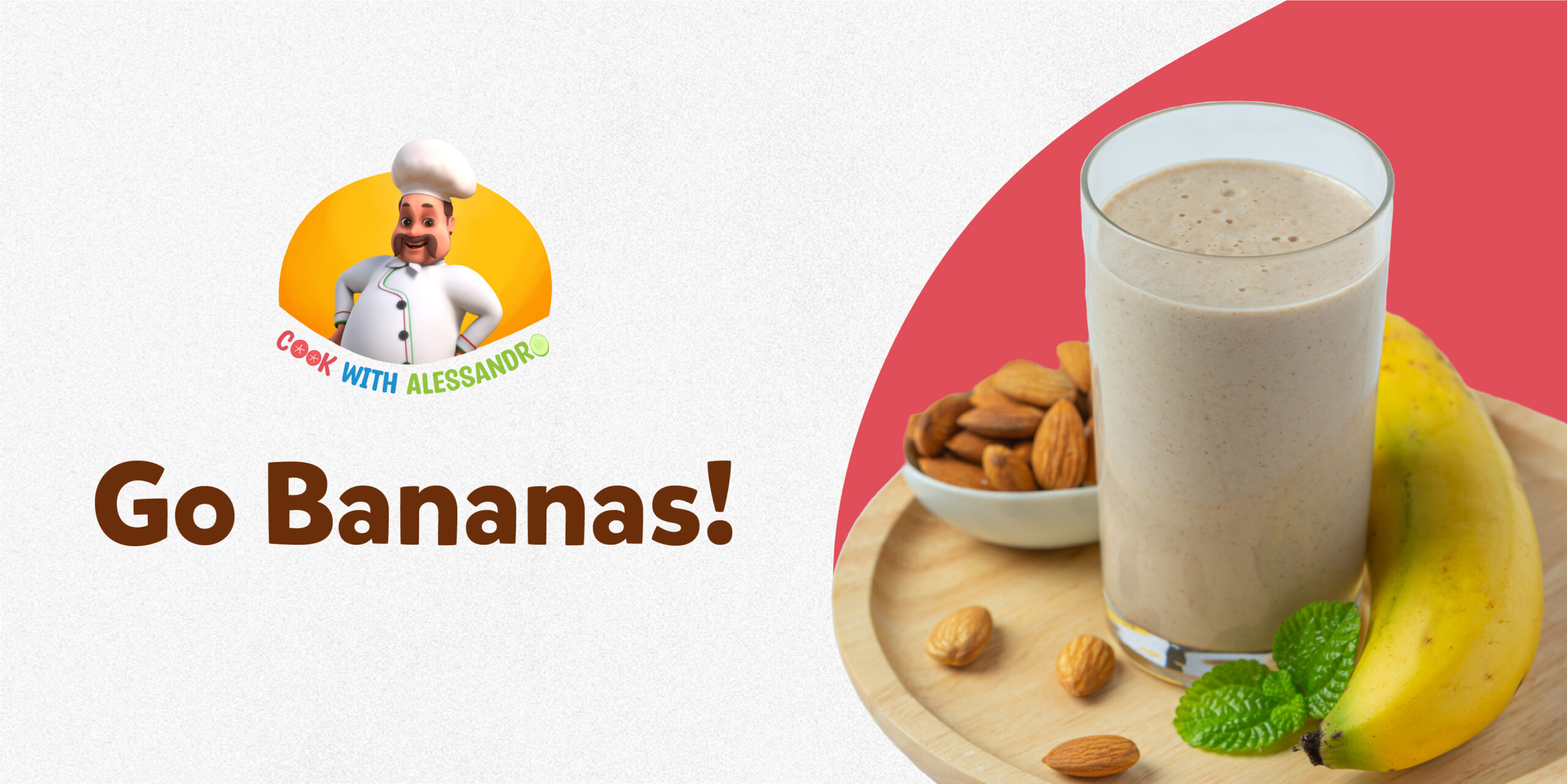 Hello There! Welcome to another edition of Cook with Alessandro! 
Guess what's cooking in my kitchen? I am making a healthy and yummy banana milkshake for our favourite siblings, Jax and Jane. I am sharing the recipe below so that you too can treat your little one to this nutritious goodness.
Ingredients
3 bananas (ripe)
2 glasses cold milk
1-3 dates (deseeded)
5-6 soaked peeled almonds
1 scoop vanilla ice cream (optional)
Method
Take a mixer and blend all the ingredients until smooth

Pour in a tumbler and serve
Pro-tip: You can add more bananas for a thicker consistency or more milk for a thinner consistency. You can also swap almonds for cashews.