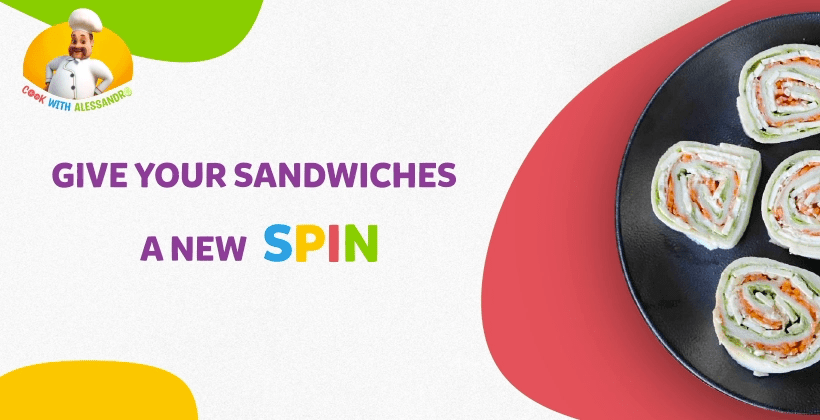 Hello! Hello!
I am Jax and Jane's friendly neighbourhood chef – Alessandro. In this new column, I will present fun, easy-to-make and nutritious snack recipes to treat your little one with. 
Today, we bring to you a classic dish with a new spin. Treat your child to these fun pinwheel sandwiches!
Ingredients
4 slices bread

2 tablespoons green chutney

3 tablespoons grated carrots and cabbage (or any other vegetable of your choice) 

1 tablespoon tomato sauce (optional)

4 slices of cheese

Salt and pepper to taste
Method
Mix all the grated vegetables together in a bowl

Add a little pepper and salt as per your taste

Next, take the bread slices and trim the sides

Use a rolling pin and flatten the bread slices

Apply the green chutney on the flattened bread slices and connect all the four slices together in one long line

Once the slices are ready, place the cheese slices in a line too

Spread some more green chutney on the cheese slices

Then spread the vegetable mix evenly on the cheese slices

When all the layers are complete, roll it tightly

Cover in cling wrap or aluminium foil and keep it in the fridge for 30 minutes

Once chilled, remove from the fridge and cut it into slices

Remove the foil or wrap once cut

Serve as it is or with some fruits
Pro tip – You can choose different stuffings every time to get your child to eat more veggies without a fuss.
Do share your experience of making these simple pinwheel sandwiches in the comments section below.