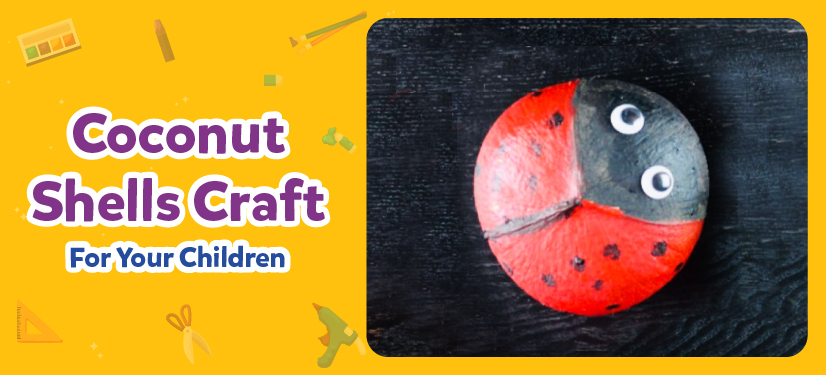 World Coconut Day is celebrated across the world on September 2. It's a perfect opportunity to engage with your child and let them know the benefits of one of nature's healthiest foods! While the food is a powerhouse of nutrition, the shells can be converted into some cool DIY art pieces. In this article, we will look at creating ladybug showpieces with the use of coconut shells.
Things needed
2 coconut shells (cleaned and dried)
Sketch pens
Paint
Stick-on eyes (optional)
Black paper
Method
Show your child the coconut shells and explain where it comes from

Give them one shell to practice painting on

Mark the outlines of a ladybug on the shell or guide your child to do the same

Help them paint the colours of red and black 

Draw the eyes with a sketch pen or use the stick-on ones if you have it

Cut two black paper strips and stick on the head as antenna
And there you have it! The ladybug from a coconut shell is ready!
This is a fun activity that can help teach your child the basics of recycling, benefits of coconuts and creating simple crafts from natural waste items.
Do drop your comments in the section below and tell us how you celebrated World Coconut Day with your child. Or you can write to us at storyweavers@byjus.com