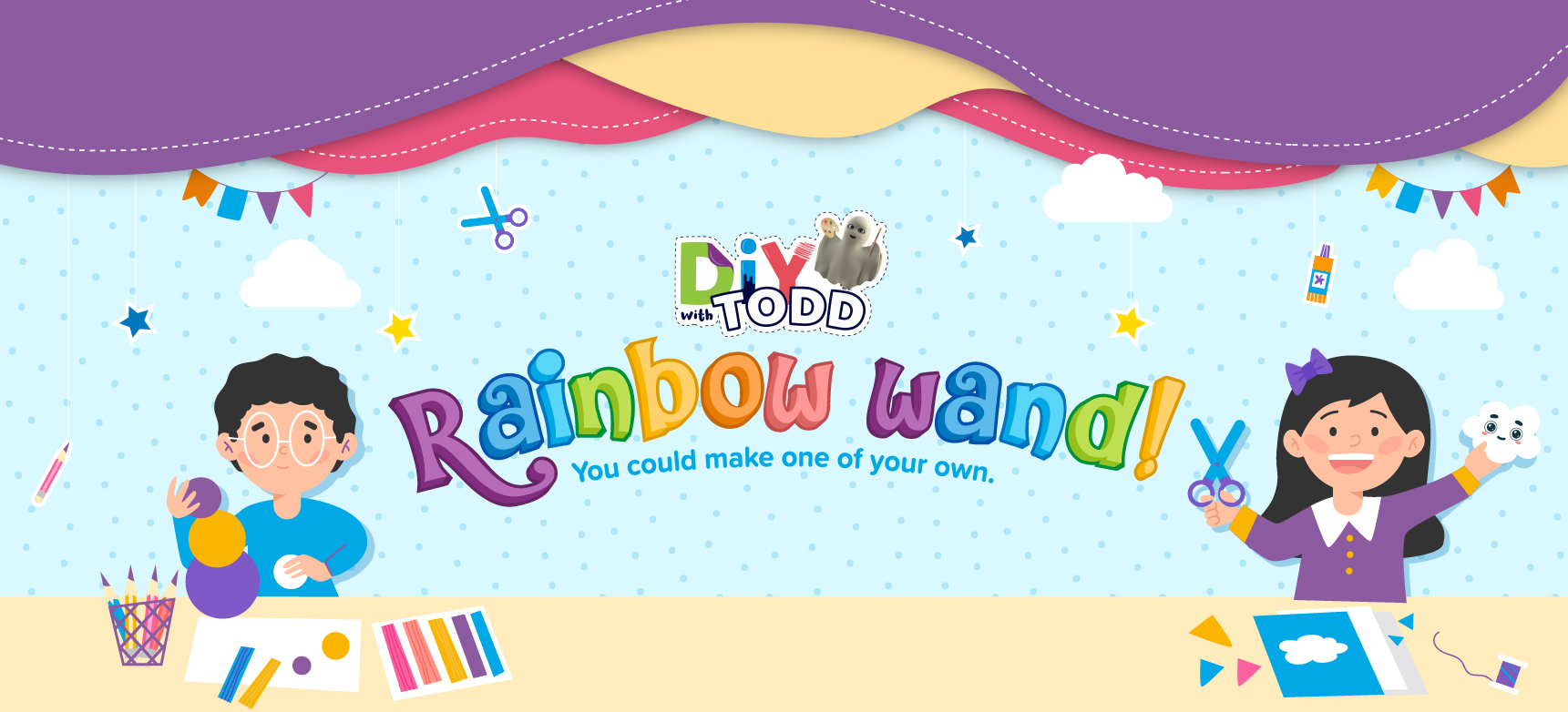 Hello young learners, 
I know how much you all love bright and colourful things, so I am going to show you how to make a rainbow wand of your own. You can use it as a party prop or an item to decorate your room. This simple multicoloured craftwork will capture everybody's attention.
Make your house pretty with a rainbow wand of your own! 
Materials required
1.An A4 size white paper 
2. A sketch pen of any colour
3. A4 sized Chart paper
4. Glue 
5. A scissor 
6. A pencil
7. Coloured sheets of paper (all the colours of the rainbow) 
Procedure
Draw a cloud on the white sheet of paper, and cut it out carefully. 

2. Draw a pair of eyes, a smile and two dimples on either cheek of the cloud.

3. Use a pencil to roll one end of the A4 size sheet, as demonstrated in the image.

4. Make folds, reverse the paper and start rolling again. As you reach the end, dab some glue and continue to roll until it appears like a small cylinder. 

5. You can also stick a coloured strip of paper along the cone to make it look attractive similar to the given image.

6. Cut out a strip of paper from all the other coloured sheets in the same size (in the order of rainbow colours).

7. Stick the rainbow-coloured strips of paper on it.

8. Stick the paper wand on it too.

9. Paste the cloud on the rectangular paper; so it looks like the rainbow paper strips are coming out of the cloud.