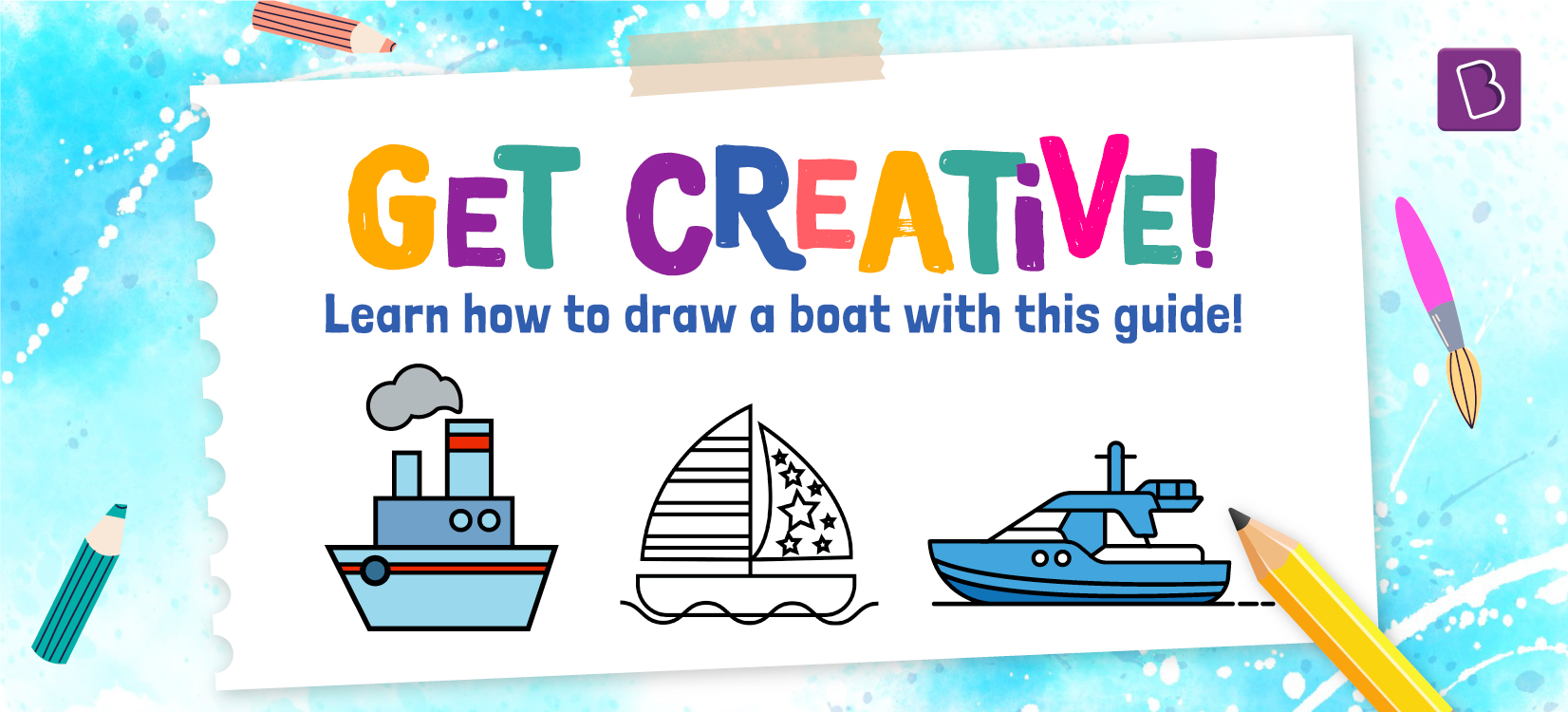 When we first start drawing, there are a few simple things that we should learn to draw, and one of them is a boat. Any drawing with a waterfront is incomplete without a picture of a boat. That is why we are going to learn how to draw a boat today! Gather your supplies and let's go!
Steamship
Let's draw this giant steamship that carries goods from one place to another. It will be a great addition to any picture of the sea.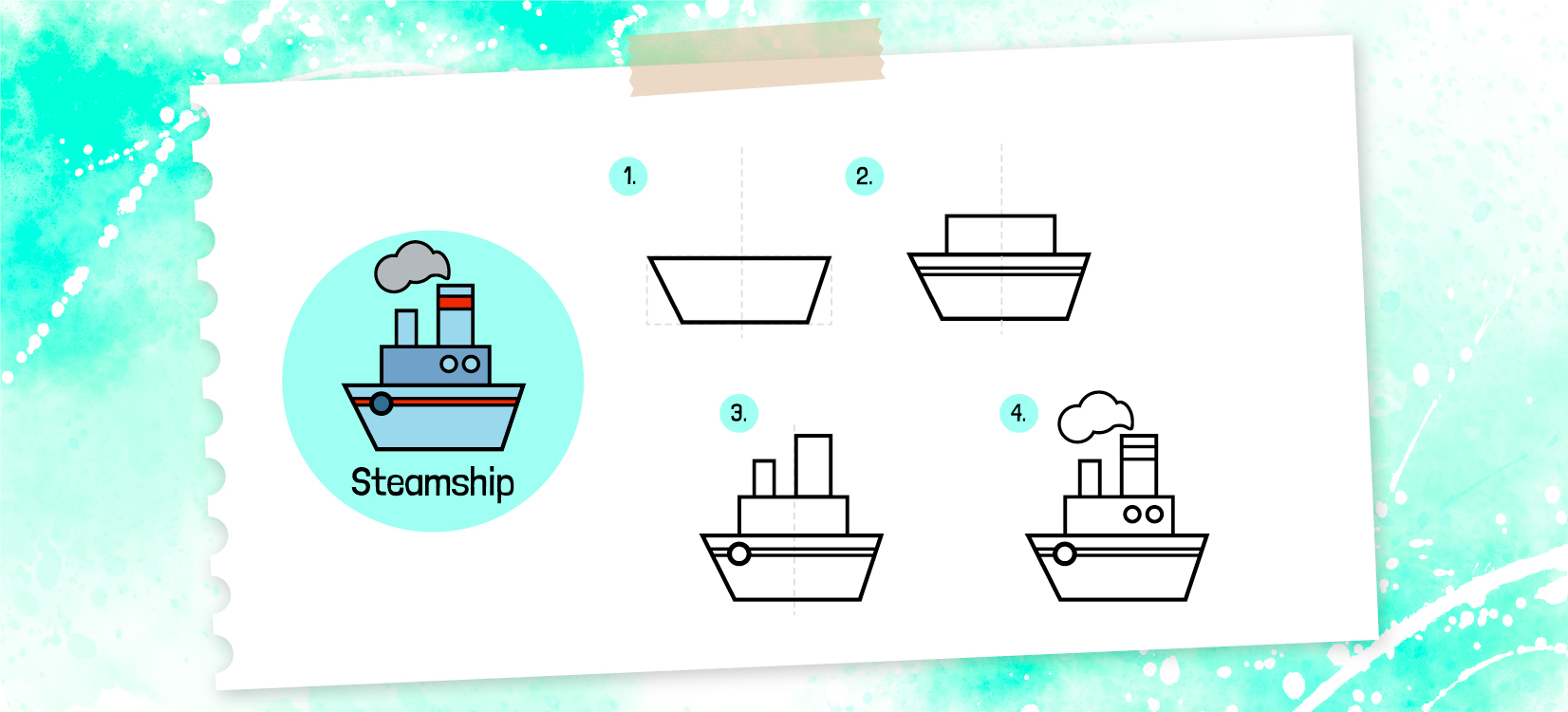 Sailing boat
Let's draw a super cool sailing boat that uses the wind to move forward and makes us feel like we're on a wonderful adventure! It will make any picture of the sea truly remarkable.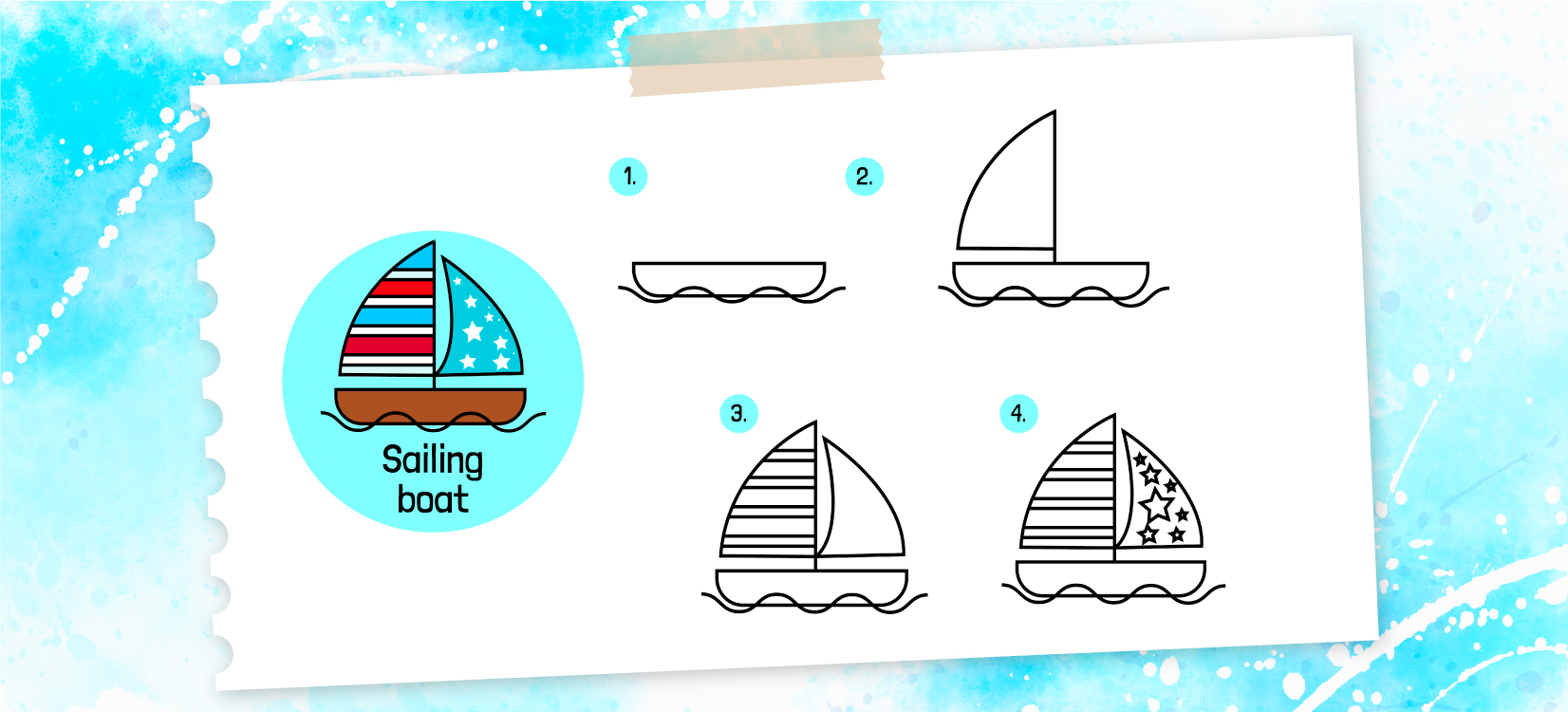 Sailing ship
Let's draw this big sailing ship! It's like a sailing boat, but way bigger and perfect for exploring faraway lands! Add this to any picture to add a touch of magnificence.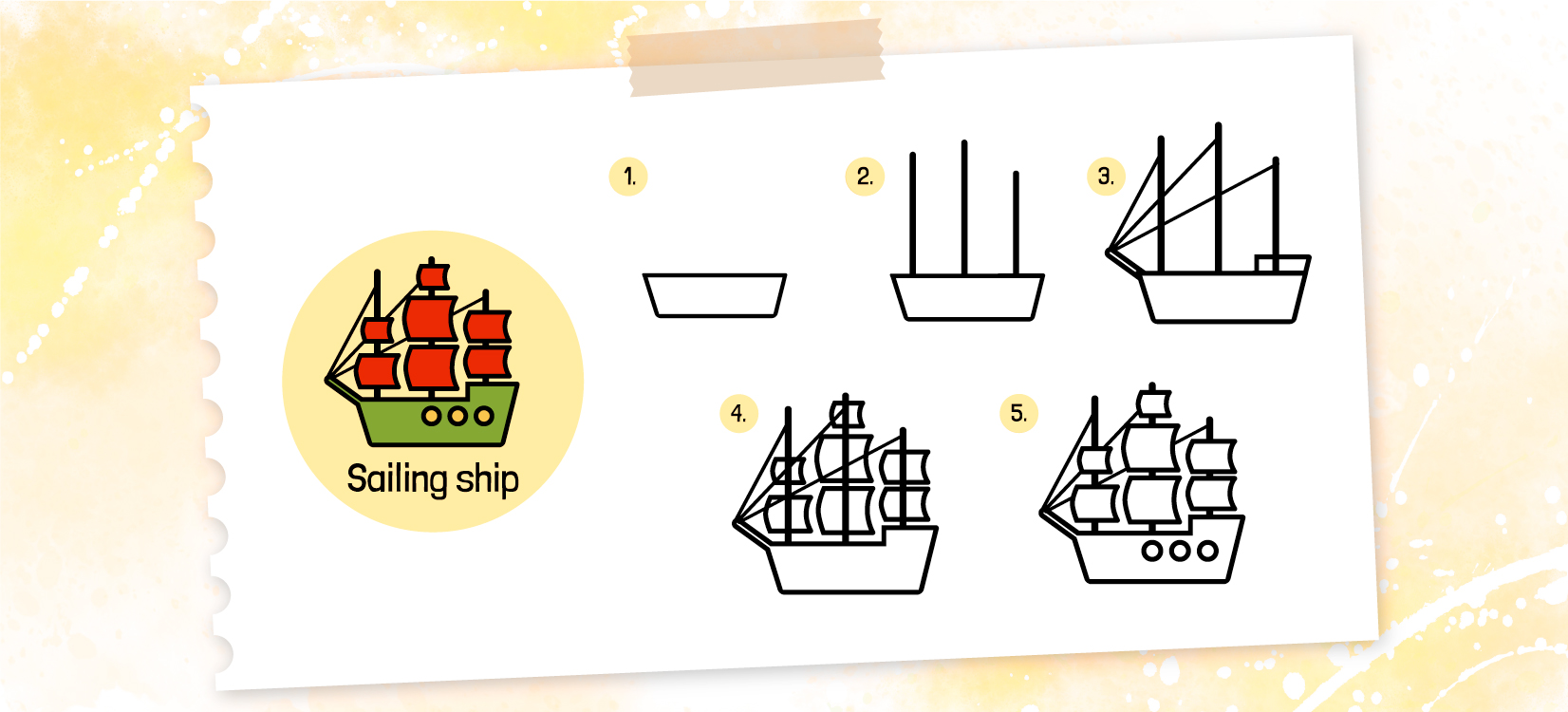 Speed boat
Speed boats can be great fun! They move quickly and playfully over the water. Add it to any picture to make it come alive.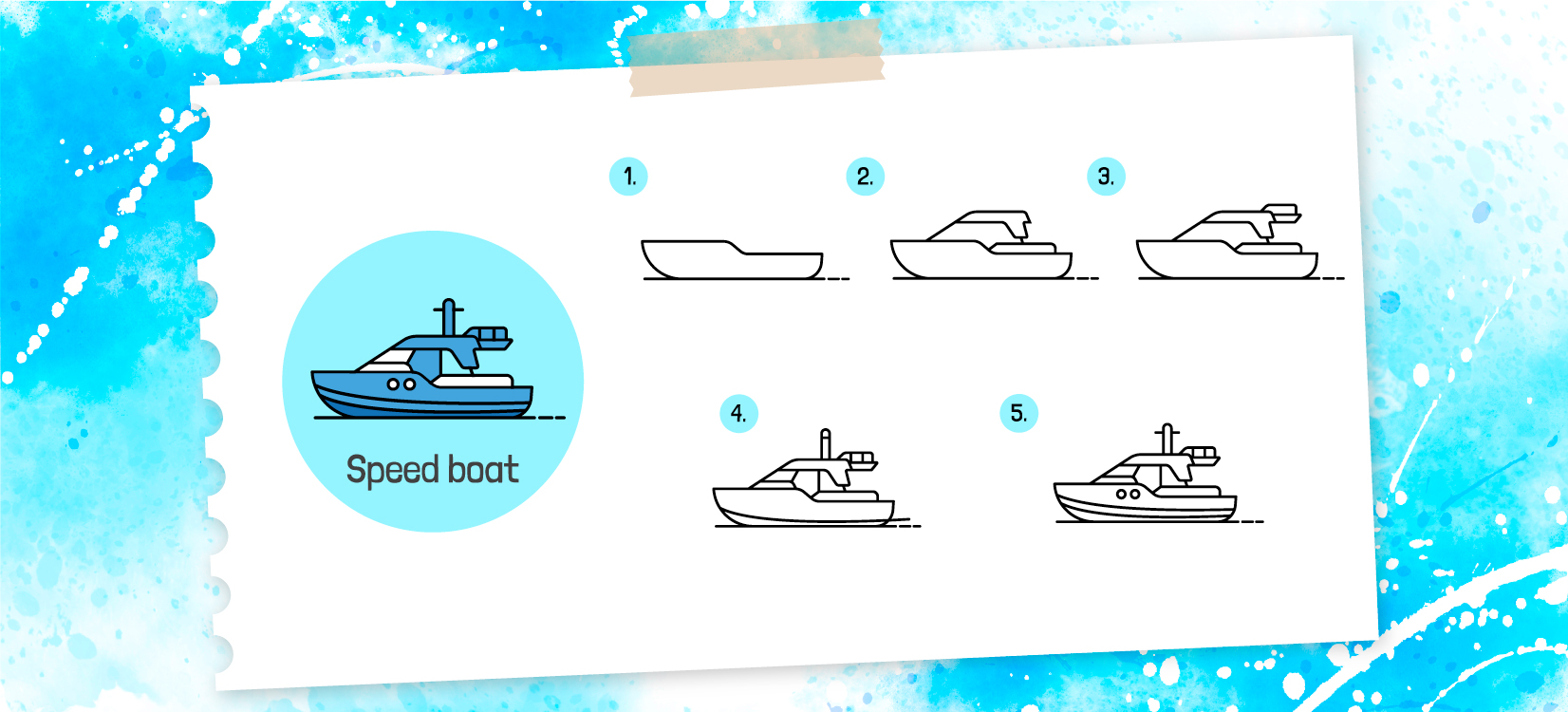 Did you like drawing boats with this tutorial? Do share with us in the comments section below. 
Also read,