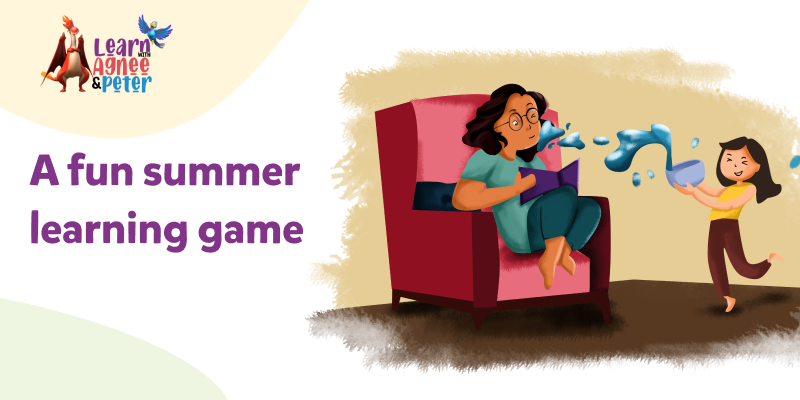 Hello young learners, 
It is us, Agnee and Peter, your friends, who bring new learning games to you. We had the most fun coming up with the puzzles for the game of Math Tic Tac Toe. In this session, let us explore a learning game that can be played outdoors and is guaranteed to be fun! Summer is almost upon us, and what's better than an exciting game to play with water? And the bonus point is you can learn English as you play, sounds fun? 
So, in this episode of Learning Games with Agnee and Peter, we are going to play a game named Splish Splash with Words! All you need to have is a keen eye for words and an eagerness to learn them. 
Are you curious? Here are the links to the games, segregated based on the grade you are studying in.
Happy learning! Once you download the games, come back and tell us how you liked playing the game, in the comments!