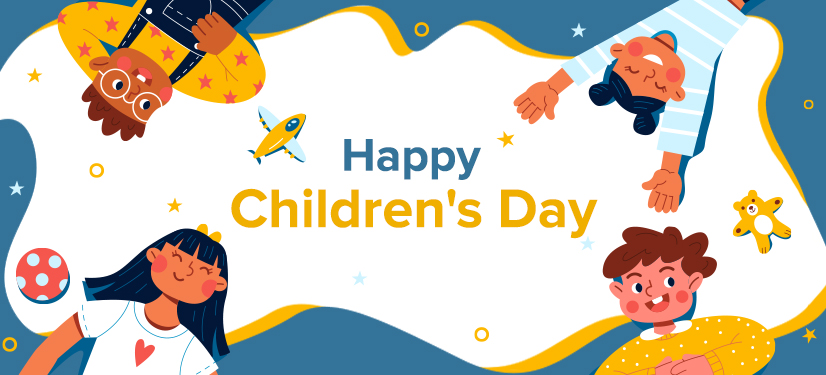 "It's never too late to have a happy childhood."
― Tom Robbins, Still Life with Woodpecker
Children's Day is around the corner, and we would like to bring some fun activities to do with your child that will make the day even more special!  
As busy working parents, we've got you covered. These activities will require minimal preparations from parents to put these together in a short time! 
Here we go!
Get to know your family better. 

This can be a fun game and also build understanding between the family members and your child. Let each member jot down their positive thoughts about the child on separate pieces of paper. Shuffle and put these papers in a pile. Select randomly and read it out loud. Let the child guess who said it.

Watch an animated movie. There are many animated movies that have hidden lessons in them for children. You can watch any age-appropriate movie together and discuss what they liked about the movie or learned from it afterwards. You may also get them to draw a character they liked or write their thoughts on the movie.
Have a dance party. Most children enjoy dancing. You can either dance to your child's favourite song or create an elaborate playlist based on your child's preferences. To top it off, you could also call in your neighbour's children and add some healthy snacks and smoothies to make it a party!

Finger painting.

 There is one thing that both adults and children enjoy – painting. You can create a finger painting corner for your child with just blank sheets of paper, a few poster colours, a bowl of water, and a cleaning cloth. You could also print out some colouring sheets, but finger painting brings in more fun.
Write a heartfelt note to your child. You can also leave little notes with drawings for your child in their backpack, on their bed or window panes, etc. If possible, get their school friends, teachers, or others to write something for them. The child will probably keep discovering them for a couple of days, and the happiness will last a little longer. 
This Children's Day, spend some quality time with your children. It will help stem the unbridled love between you and your child and strengthen your bond.
Did your child enjoy these activities? Were you both delighted by celebrating the day? Share your thoughts and comments below or drop us a note at storyweavers@byjus.com.