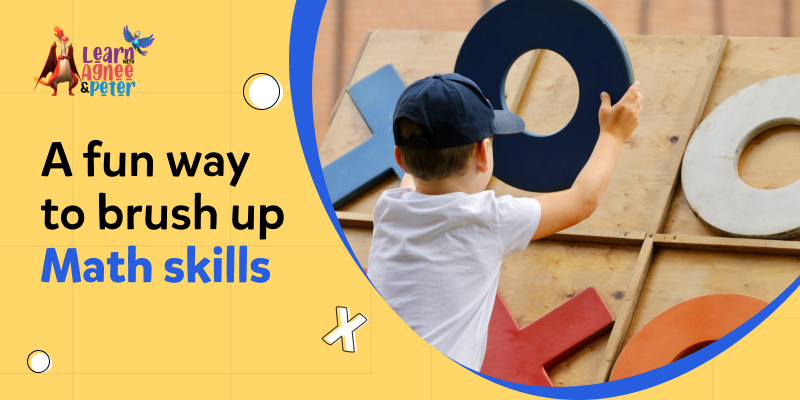 Hello young learners, it's us again, Agnee and Peter, back with another fun game to play while you learn. We are delighted that you liked our new downloadable format and enjoyed playing 'Scavenger Hunt'. This time, let's explore a fun maths game that can be played with simply a pencil and paper. The name of the game is – Tic Tac Toe & Count! You may have played Tic Tac Toe with 'X's and 'O's, but we bring a mathematical twist to it! 
Are you interested? 
All you need to do is brush up your basic maths skills and identify rows. That seems easy, doesn't it? 
Download the links below and begin the game. Happy learning!
Once you download the game, solve the questions in it and share the answers with us in the comments.