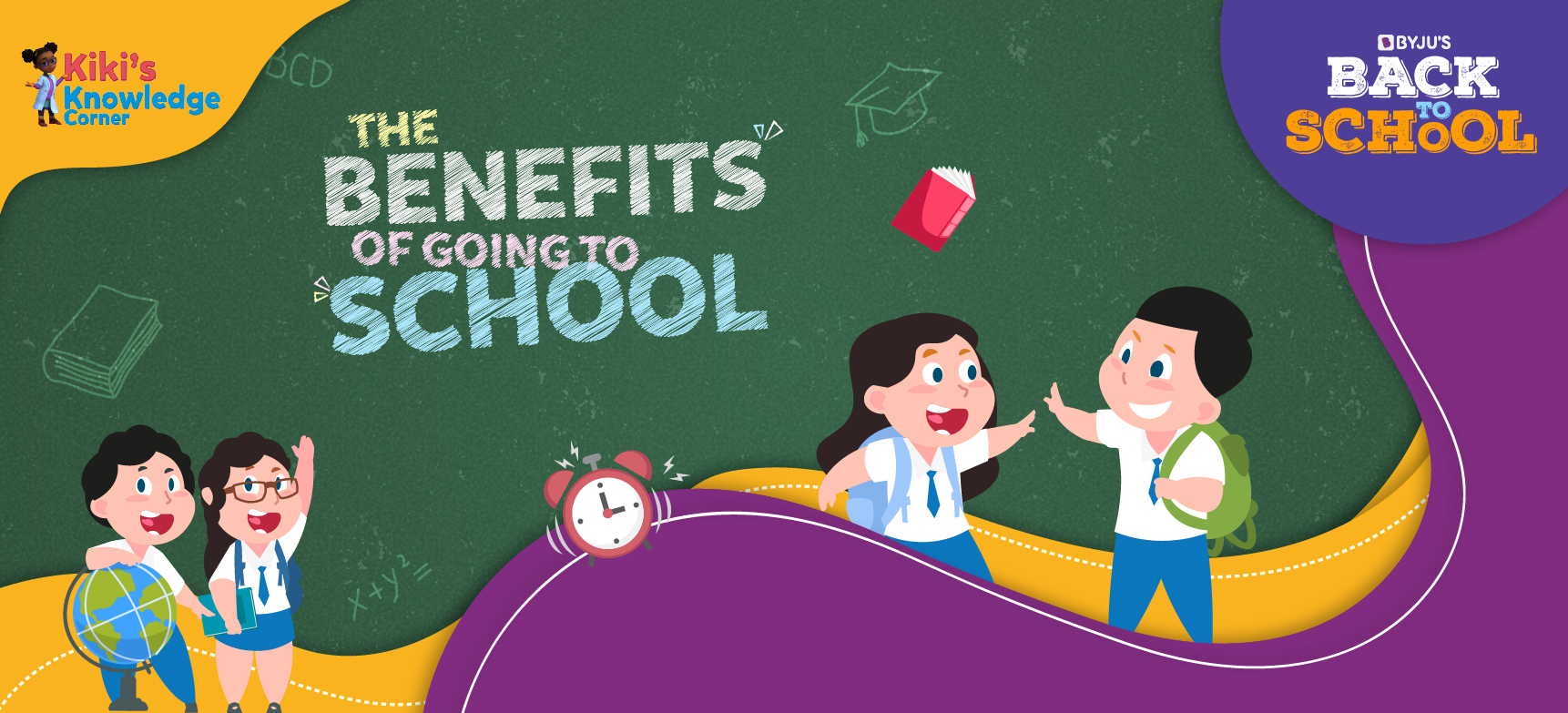 Hello young learners, 
It's me, Kiki, back again with another interesting edition of my Knowledge Corner. In Electropolis, the city I live in, young learners are going back to school after their summer break.
That's when I thought: why do we go to school? What are the benefits of going to school regularly?
It's important that we understand the benefits of going to school. Besides, it's even more relevant now because we all spent two years learning online. Going to school every day helps your overall development, which is scientifically proven. Let's explore how different aspects of school – like learning subjects, physical education and interaction with your friends and others – benefit you.
Enhanced capacity to learn
One of the most important benefits of going to school is an improvement in your brain's overall ability to learn. 
Scientists claim there is a portion of the brain called the cerebrum that helps you learn, remember and concentrate better for those who are regular school goers. Their ability to think, read, write, understand and reproduce becomes much stronger compared to those who have not had regular schooling. These benefits are not only seen in children, but also in adults who were regular for their classes as children!
Improves physical development
A large chunk of your day in school is spent learning new subjects or developing skills. However, you also spend some time playing or engaging in other forms of physical activity that help your overall physical and mental development Studies show that children who engage in regular physical activity are more likely to become better learners. It improves your memory and academic performance. Besides, don't you feel happy and healthy after playing a good game with your friends? 
So, when you study hard and play harder, you stay happy, healthy and learn better!
Builds social skills
Young learners study, develop and grow from being around others and having social experiences. And your school is a place where you have a lot of interactions, which are really important for your overall development. Do you want to know how?
Experts say that these experiences shape how children's brains function. They believe that when you interact with your friends in school, your brain develops faster and your decision-making skills improve. And as an added benefit, you feel less stressed too. When you have social interactions, the body chemical that makes you stressed, is less secreted, making you happier and more confident!
Helps develop a routine
Going to school brings a solid routine and structure to your day, doesn't it? You wake up, go to school, study, play and engage in all activities while having a structured routine. Teachers follow a specific timetable too while organising the day at school, which is beneficial for you!
Scientists say that having a routine is good for you and going to school brings that routine into your life every day. Following a specific routine makes children feel more confident and secure, and when you feel confident, you are stress-free and learn better. 
Now that you know the benefits of going to school every day, pack your school bags, get ready and enjoy your first day back in school. Share your experiences about your first day in school in the comments section.