All of us love yummy food. There is one profession that is dedicated to making yummy food, and that is a chef. Chefs spend years studying different foods and cooking methods that allow them to come up with delicious dishes. They work in restaurants and serve people food that makes them happier and joyful. Learn more about this yummy profession through these fun activities for kids today. 
You will have a great time with these chef-themed weekend activities. There's a colouring page, sticker sheets, and so much more. 
In this activity pack, you will find: 
Activity 1: Unscramble the letters to find out who they are. 

Activity 2: Circle all the objects that the chef needs to cook delicious food.

Activity 3: Spot the differences between the two images given below.

Activity 4: Help the chef make vegetable stew by counting the vegetables. 

Activity 5: Tidy up the kitchen by putting utensils where they belong. 

Activity 6: Solve the maze and help this chef grab the plates for dinner. 

Activity 7: Help this baker count the baked goods for sale. 

Activity 8: Mark ingredients that the chef does not need to make these dishes. 

Activity 9: Fill this image with your favourite colours. 
Are you excited? Download the chef activities for kids here.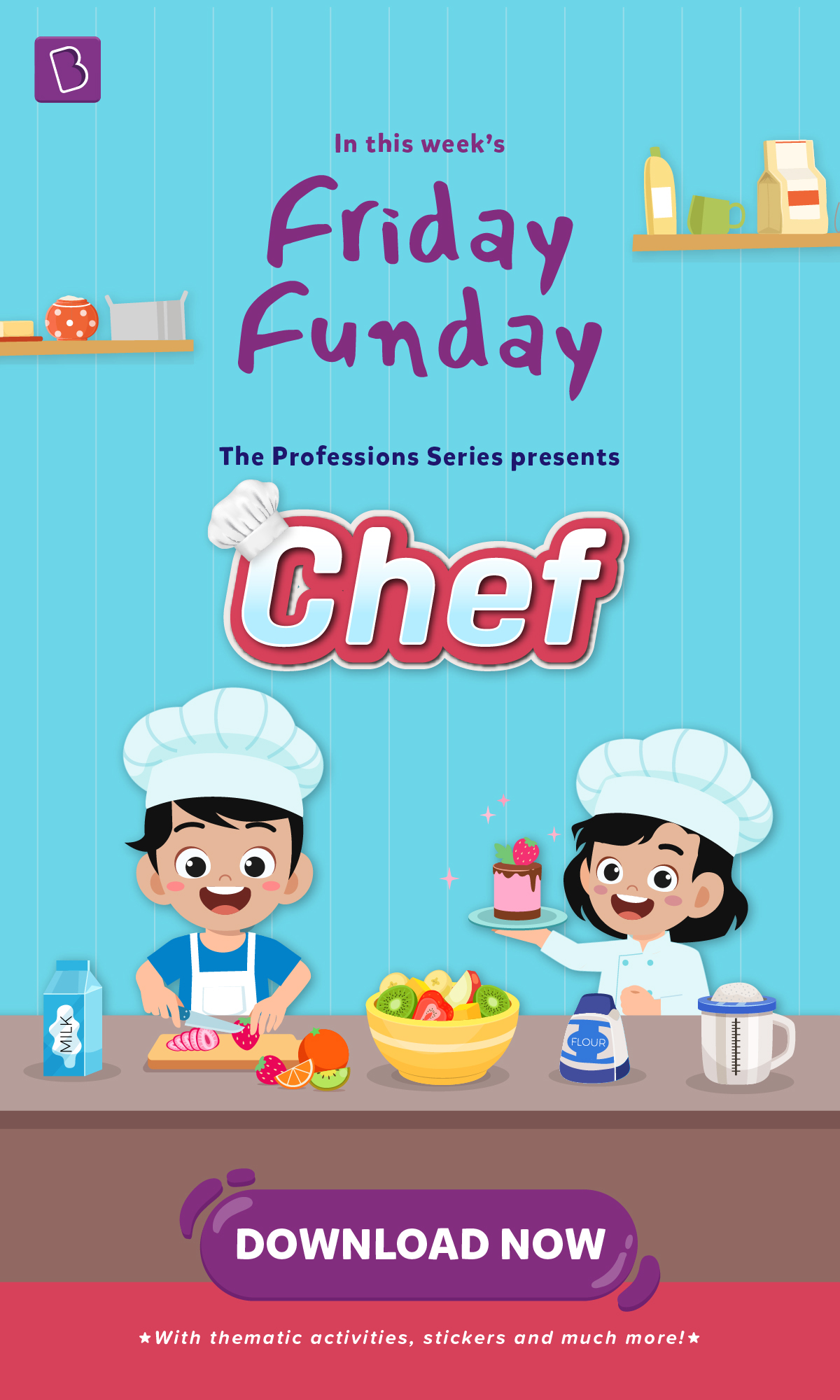 ---
Browse through other fun activities here: