The crescent shape is fascinating. It can also be found in all sorts of cool places, like in the shape of a banana, moon, croissants and a smile. These are undoubtedly some of your child's favourite things. So, wouldn't knowing more about this shape be fun and helpful to them? That is why, today, we bring to you crescent shape fun activities for preschoolers in this FREE printable PDF.
This downloadable PDF is filled with crescent shape activities, a colouring page, stickers and more. Doing these activities can help your child build a more profound understanding of the crescent shape.
In this printable PDF for children on crescent shape activities, you will find:
Activity 1: Unscramble the letters to make meaningful words and learn the name of the shape

Activity 2: Join the dots to learn more about this crescent-shaped object

Activity 3: Learn how to play Sudoku with this crescent moon 

Activity 4: To strengthen spelling skills, here's a word search for children

Activity 5: Go through the crescent-only doors to help this crescent meet its friends in this maze

Activity 6: Enhance your visual acuity in this spot the difference activity featuring crescent objects

Activity 7: To add to the fun, here are some free colouring pages for kindergarteners

Bonus – Stickers
Excited? Download the crescent shape activities for preschoolers now.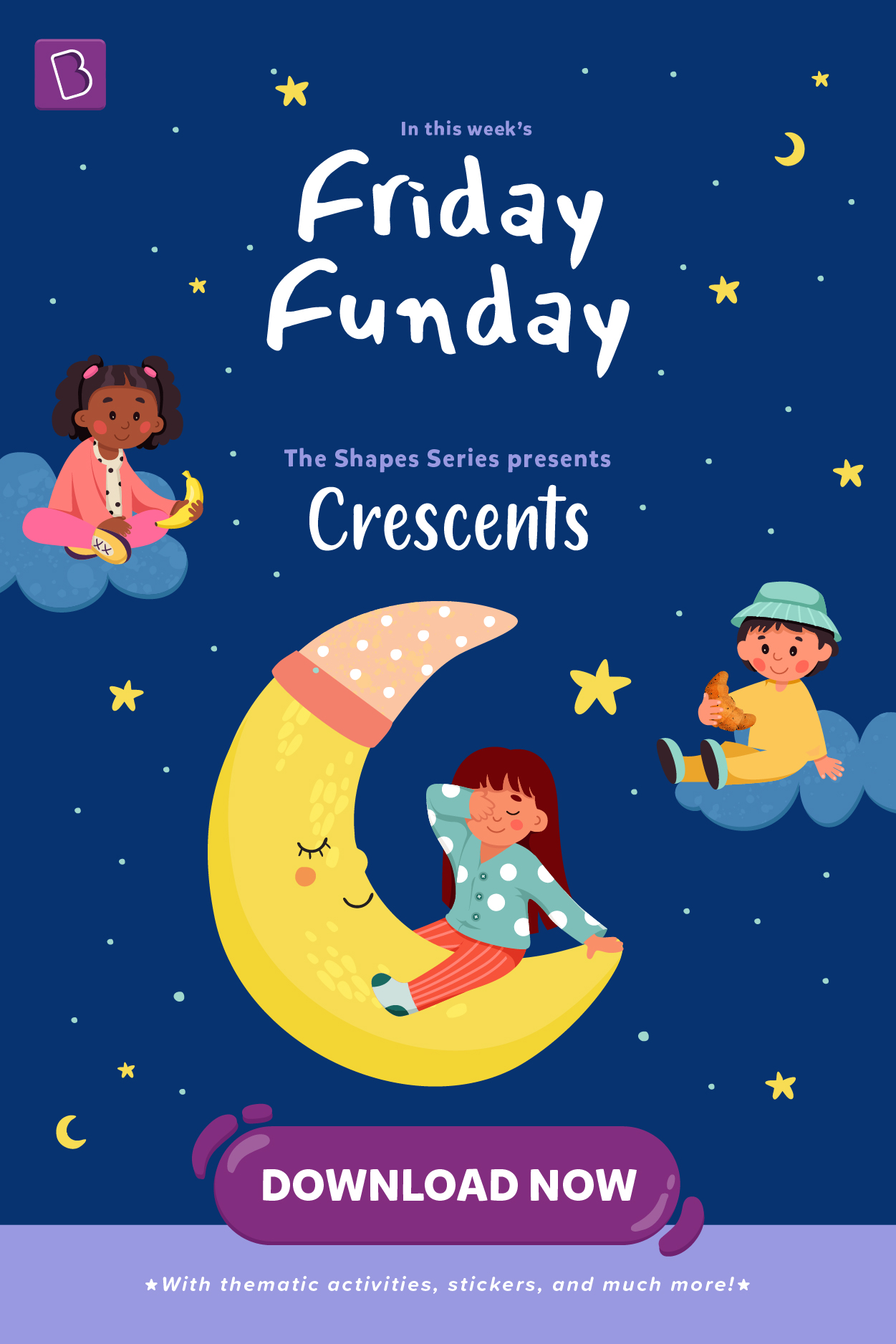 ---
Browse through other fun activities here: