We are no strangers to the heart shape. It is everywhere, from emojis to leaves to stickers, and even on greeting cards. That is why today we bring to you the ultimate list of heart shape activities in this free printable PDF. 
The downloadable PDF is filled with fun and playful heart shape fun activities, stickers, pictures for children to colour and so much more. These activities are sure to win your child's heart. 
In this printable PDF for children on

heart shape activities

, you will find:
Activity 1: Unscramble the letters to make a meaningful word and find out what the shape is called

Activity 2:

Complete the pattern

by filling in the shapes with the correct colours

Activity 3: Find the secret by colouring all the shapes besides the heart shape

Activity 4:

Fill in the missing number

and complete the heart garland

Activity 5:

Find the odd one out

and circle it

Activity 6:

Solve the following puzzle

and find out which path leads to the heart

Activity 7:

Spot the difference

between two bears with hearts in their hands

Activity 8: Match the following hearts by doing some mathematical calculations

Activity 9: Learn how to play sudoku with these colourful hearts 

Activity 10: Have fun as you colour these free colouring pages 

Bonus – Stickers
Are you excited? Download the heart shaped activities for children here.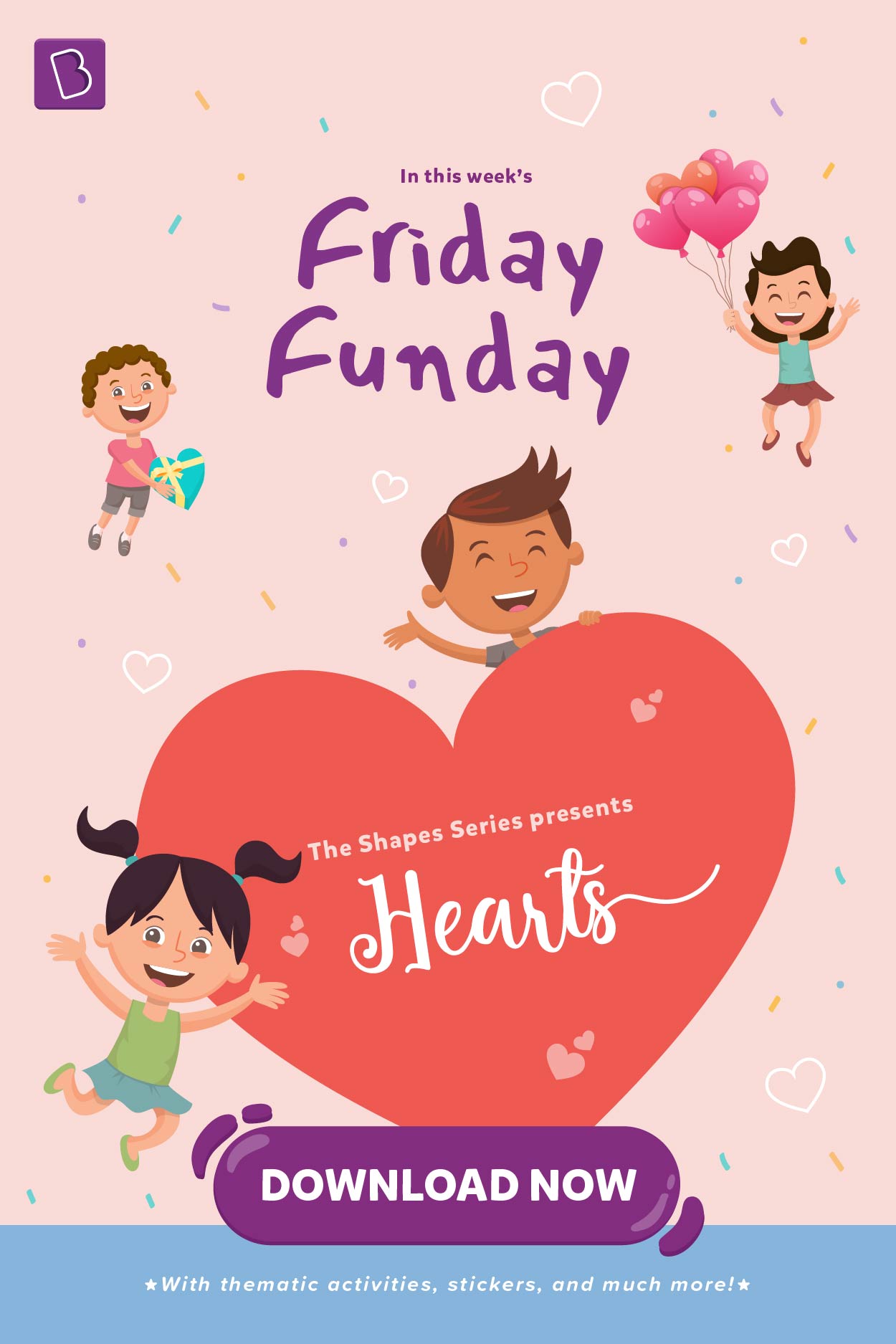 ---
Browse through other fun activities here: