The colour pink is one of the most loved colours in the world. It is considered a soft and delicate colour. In nature, the colour pink is usually reserved for flowers like roses, cherry blossoms and so on. It also reminds us of our favourite things, like strawberry ice cream and candy floss. It is a super-duper playful colour that is made by adding a dash of the colour red to the colour white. Let's explore this lovely colour in this pink colour activity pack for children. 
This free PDF pink activities pack is loaded with fun things to do over the weekend, such as colouring pages, stickers and more.
In this pink colour activity pack, you will find: 
Activity 1:

Unscramble the letters to find the name of this colour.

Activity 2: Determine how many pink dragons are moving left versus right.

Activity 3: Sort the pink objects by size.

Activity 4: Get this unicorn to the palace by helping it move through the maze. 

Activity 5: Figure out what's different between these pictures.

Activity 6: Colour the letter 'P' for pink to find out the secret.

Activity 7: Count and write down the number of things in the correct box.

Activity 8: Find a pair of shoes to wear from the shelves.

Activity 9: Put these things in this pink fridge where they belong.

Activity 10: Complete the picture by putting the missing pieces together.

Activity 11: Solve the following equations. 

Activity 12: Fill this picture with the shades of pink you like best.

Bonus –  A colouring sheet and some fun pink stickers.
Are you excited? Download the pink colour activity pack for children here.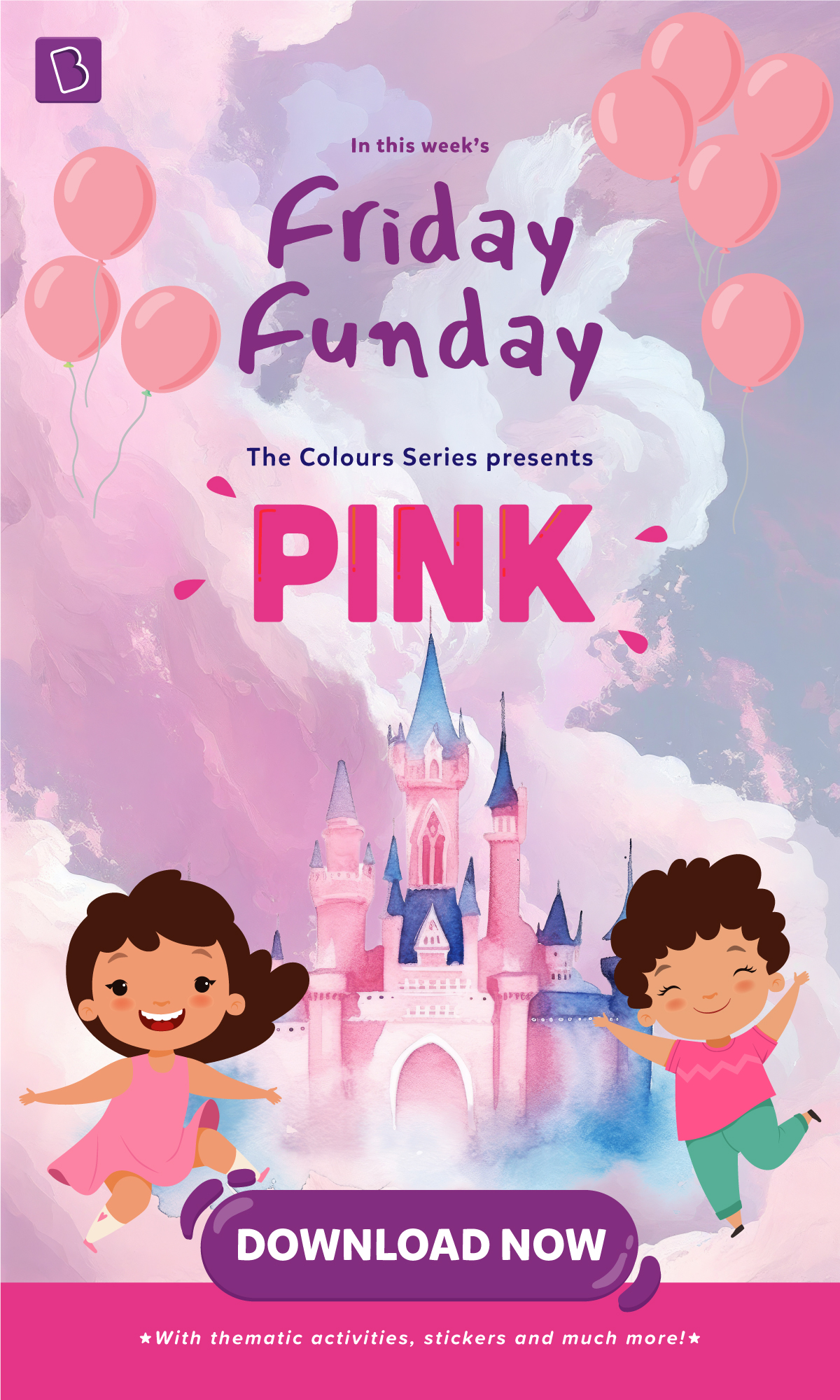 ---
Browse through other fun activities here: