This week's edition of the Friday Funday Shapes series focuses on the shape of a rectangle. 
We see the shape of a rectangle every day around us, like our rectangle-shaped box of crayons or the school bag we carry our belongings in. Learning more about rectangles is a lot of fun when you use fun rectangle activities specifically designed for children. 
So, we've put together an exciting booklet full of rectangle-themed fun activities and puzzles to assist your child get a firm grasp on the concept of a rectangle.
Check it out right now!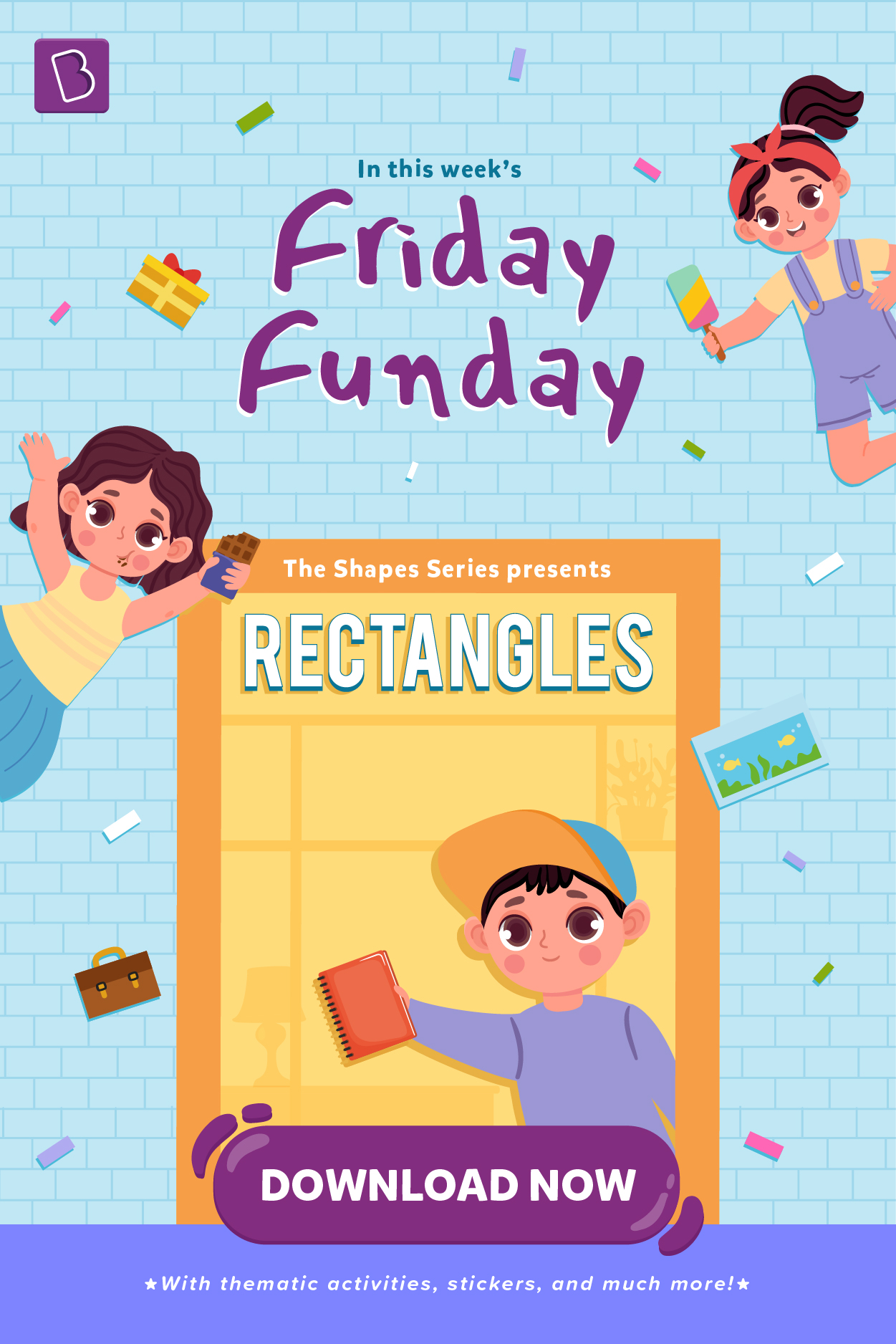 ---