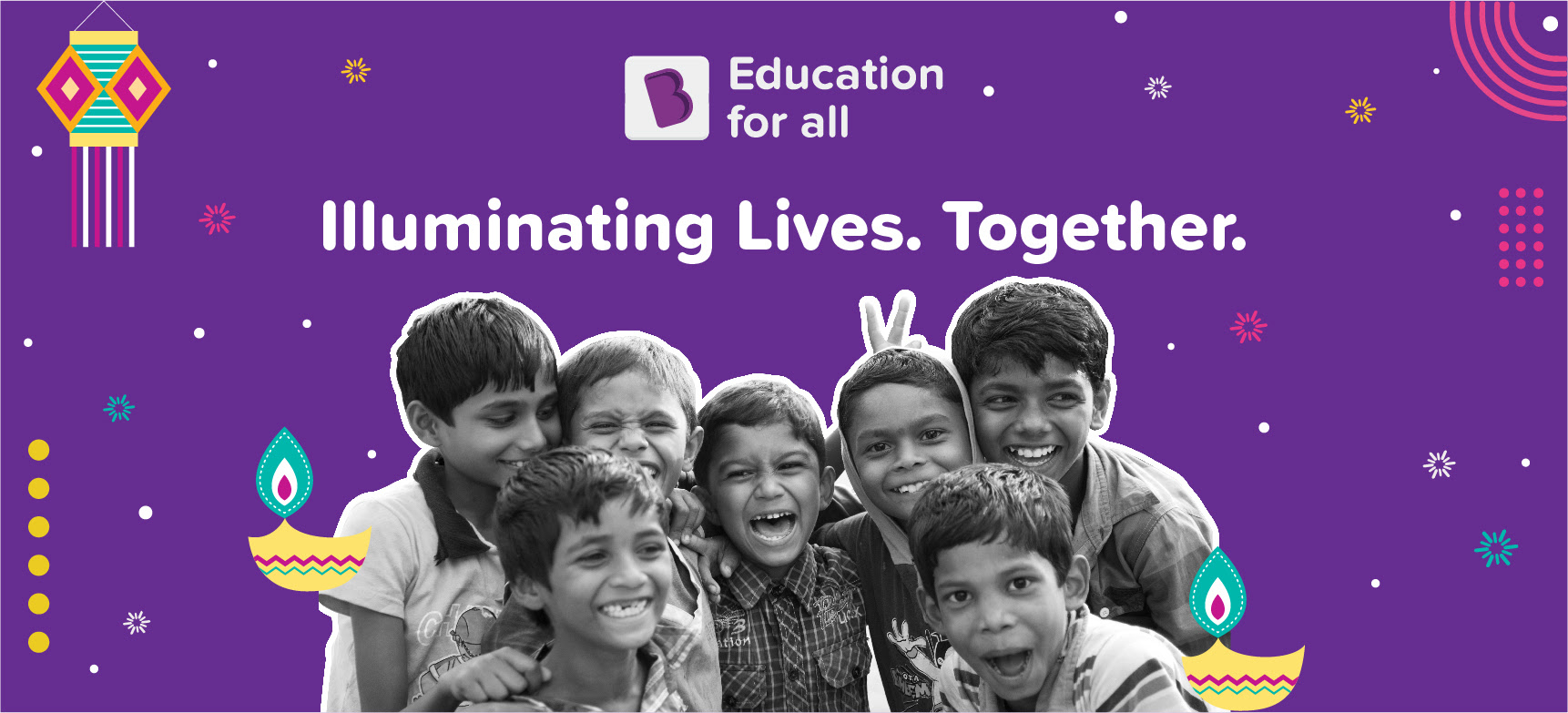 Education is a right, not a privilege, and BYJU'S strongly believes in this philosophy. Under its social impact initiative ' Education For All', BYJU'S has partnered with The Akshaya Patra Foundation to positively touch the lives of 2,00,000 children in Uttarakhand in an effort to provide children in classes 9 to 12 with access to quality education.
This partnership provides high-quality, tech-driven learning programmes to students from government and aided schools by providing them with free streaming licences and smart classrooms.
The programme will initially be piloted in schools where Akshaya Patra serves as the implementation partner of the Government's Mid-Day Meal (MDM) scheme. As part of this project, students in class 9 through 12 will enjoy three years of free access to BYJU'S learning resources via its Android app. The content will be customised to suit multiple boards, including CBSE, ICSE, and state boards, with additional JEE and NEET offerings for students in grades 11 and 12.
Speaking on the initiative, Divya Gokulnath, Co-founder, BYJU'S, said, "At BYJU'S, we have a strong vision to undertake various transformative social initiatives for the upliftment of children across different sections of society and bridge the gap between quality education and digital access.  The cornerstone of our philosophy is centered around bringing a tangible impact to our existing education ecosystem, and we are honoured to have partnered with The Akshaya Patra Foundation, which has been working tirelessly to improve meal programmes for school children in India while also strengthening our in-house social impact initiative, Education for All."
Education for All is BYJU'S flagship philanthropy campaign, launched in 2020 with the mission to democratise education and ensure that every child has the opportunity to learn. The programme is committed to empowering children in the most remote geographies and underserved communities through tech-driven learning. The organisation has worked with 90 NGOs across 26 states to promote positive systemic change to the education ecosystem, with the goal of empowering 5 million underprivileged children by 2025.
This partnership between BYJU'S and The Akshaya Patra Foundation will further the edtech company's continued objective to empower every child with quality digital learning in order to create a conducive educational environment for them. To begin, BYJU'S and Akshaya Patra, along with the Government of Uttarakhand, have already launched a free education program for children from economically weaker sections.
Shridhar Venkat, CEO, The Akshaya Patra Foundation, shared his thoughts on the development saying, "At Akshaya Patra, we firmly believe that digital inclusiveness can help in creating a world where children from economically weaker sections do not have to forfeit opportunities because of affordability or accessibility issues. The collaboration with BYJU'S is our attempt to bridge the digital divide and further digital inclusiveness by providing children good quality, modern education free of cost".
The Akshaya Patra Foundation has been distributing mid-day meals for the past 21 years as a non-profit organisation in India. The organisation was founded in 2000 with the goal of combating classroom hunger and assisting students with their educational needs.
Shridhar added, "The Government, on its part, has been making considerable efforts to provide quality education to children studying in Government and aided schools. This initiative is our attempt to proactively contribute to the Government's concerted efforts on this front."