The year 2021 has been a lesson in resiliency and converting challenges into possibilities. At BYJU'S, we continued in our endeavor to enable millions of students around the world to keep learning in 2021. As we look ahead to 2022, here are some of the highlights from the year that was.
BYJU'S turned 10!
2021 marked 10 years since Founder and CEO Byju Raveendran began his first teaching venture with the offline BYJU'S Classes. Since 2011, the organisation has expanded its product offerings across the K-12 segment, test prep, after-school learning, professional learning and skilling, coding and more. 
Today, the BYJU'S App has over 115 million registered students from 1700+ cities and 7 million annual paid subscriptions. 
Enhancing the learning experience with new offerings
At BYJU'S, our endeavor is to enhance learning experiences and outcomes through personalized, engaging and interactive learning. In 2021, apart from launching new subjects like Science for the Disney.BYJU'S Early Learn App and Social Studies for BYJU'S the Learning App, we also rolled out exciting new offerings for students.
BYJU'S Future School
With a mission to encourage kids to become life-long learners, BYJU'S flagged off BYJU'S Future School in April. The proprietary activity-based curriculum for coding helps children learn concepts through creating and building applications, facilitated by an expert teacher. The initiative is backed by a strong women-only teaching team majorly based out of India, and fast expanding in non-English countries such as Mexico and Brazil.
BYJU'S Classes: Two-teacher model
In August 2021, BYJU'S introduced a one-of-its kind 'Two-Teacher Advantage' for BYJU'S Classes – a comprehensive after-school online tutoring program. The new two-teacher model in BYJU'S Classes was designed to meet the crucial learning requirements of every student by delivering conceptual clarity and instant doubt resolution with two dedicated teachers for each component.
BYJU'S Lab
In October 2021, BYJU'S launched BYJU'S Lab as part of its vision to propel and shape the future of education with cutting-edge innovation. The centre will innovate state-of-the-art technologies and deliver breakthrough solutions across BYJU'S ecosystem of learning products. The innovation hub is based out of the United Kingdom, US and India where new ideas are being incubated. BYJU'S Lab aims to redefine the role of technology in learning and transforming powerful ideas into solutions.  
Honouring our Olympics heroes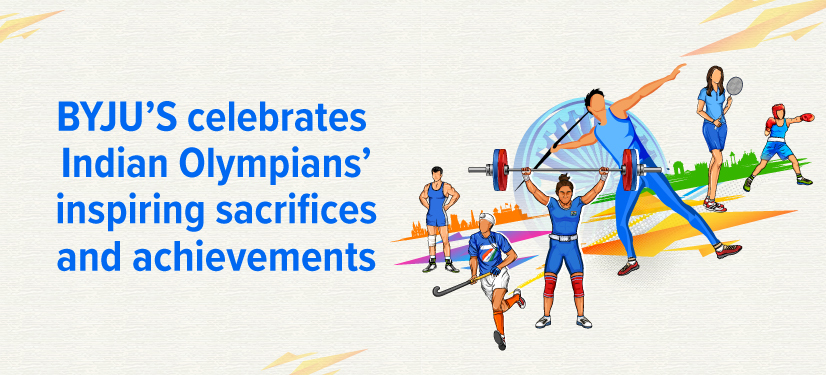 Team India's trailblazing performance at the Tokyo Olympics in August 2021 was a moment of pride for every Indian. In recognition of the athletes' historic performance at the Olympics, as well as their perseverance that led them there, BYJU'S rewarded the players for their effort, sacrifices and achievements. Olympic gold medalist Neeraj Chopra was awarded with a sum of Rs. 2 crore while Rs. 1 crore each was awarded to Mirabai Chanu, Ravi Kumar Dahiya, Lovlina Borgohain, P V Sindhu and Bajrang Punia to help them in their journey to win more laurels for the country and also as a gesture to encourage many more youngsters to dream big.
Growing the BYJU'S family

At BYJU'S, one of our key goals is to give students the most personalised and holistic learning experience possible. We're always on the lookout for the right partnerships and acquisitions to help us in our mission to make learning fun, engaging and personalised for all. 
In 2021, BYJU'S made a number of strategic acquisitions as part of its goal to empower students around the world with top-class edtech solutions. These collaborations were in line with the company's objective to consolidate and extend BYJU's global footprint while also streamlining and developing impactful learning opportunities for students.
In April 2021 BYJU'S acquired Aakash Educational Services Limited. 

In July 2021, joined hands with Singapore-headquartered Great Learning.

Also in July 2021, BYJU'S acquired US-based digital reading platform Epic.

In September 2021, US-based coding platform Tynker joined the BYJU'S family

Exam-preparing platform GradeUp was acquired by BYJU'S and rebranded as BYJU'S Exam Prep.

In December 2021, BYJU'S acquired Austrian Math-learning app GeoGebra.
Expanding our leadership team
In 2021 we expanded our leadership team across verticals as BYJU'S looks to provide students with unique learning opportunities globally. We welcomed Dhimant Vyas as Chief Creative Director, Anil Goel as President – Technology, BYJU'S, Rachna Bahadur as Senior Vice President of BYJU'S Global Expansion and Himanshu Bajaj as Head of Business, BYJU'S Learning Centre.
Employee wellness initiatives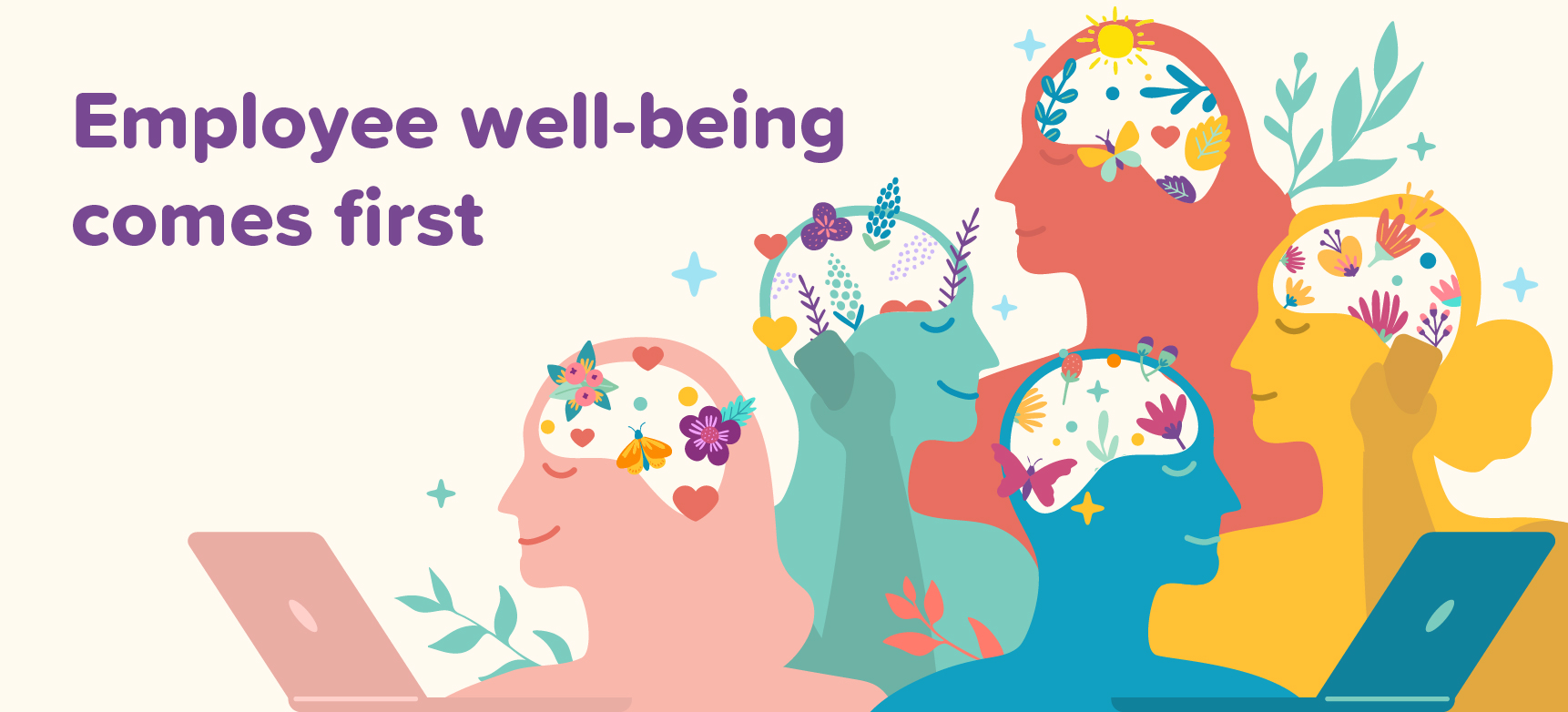 Our employee wellbeing framework is at the heart of all we do at BYJU'S. In 2021, we launched a series of programmes to foster a healthy work environment to support people's physical, mental and emotional wellbeing, of our employees  as well as to help fulfill their individual purpose. 
In September 2021, BYJU'S took a significant step towards healthy work-life integration, flexibility and workplace sensitivity by announcing a massive upgrade to the employee leave policy. Accommodations were made for ample child care leaves, period leaves, maternity as well as paternity leaves. We also launched an employee wellness programme that provides access to 24X7 one-on-one online counselling known as 'BYJU'S Let's Talk'.
Social Impact
In 2021, BYJU'S, through its Education For All Initiative, has impacted over 3 million children from underserved communities. We continued to focus on diversity, equity and inclusion to deliver a world-class learning experience to deserving students everywhere irrespective of their social or financial status
Under the Education For All initiative, we launched BYJU'S Give Initiative to make digital learning a reality for as many children as possible, in the most remote areas of the country. Under this initiative, citizens were encouraged to donate their old or unused smart devices that were then refurbished and powered with BYJU'S content and distributed to children with no access to online education.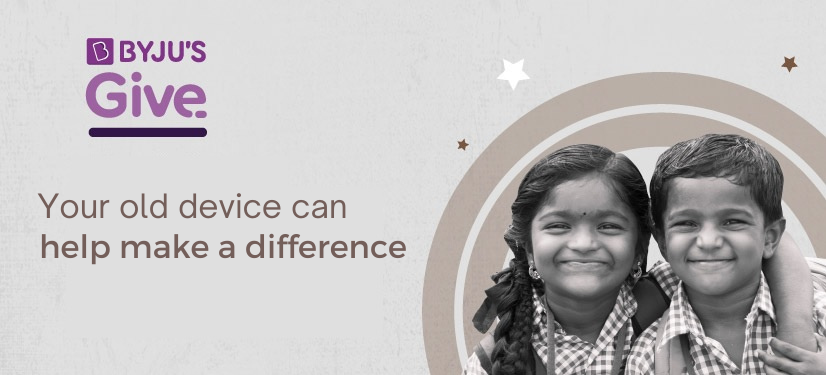 Partnership with NITI Aayog
In October 2021, NITI Aayog teamed up with BYJU'S to provide learning resources for students in 112 aspirational districts. Under this initiative, the BYJU'S Career Plus program set out to identify 3,000 meritorious students from grades 11 and 12 who are aspiring for NEET and JEE and provide them with high-quality test prep coaching. For lower-grade students, the partnership with NITI Aayog offered a voluntary opt-in program for students to receive scholastic content from the BYJU'S Learning App for 3 years.  
In the media
BYJU'S launched multiple digital campaigns in 2021 to mark the year's special occasions such as Teachers Day, Gandhi Jayanti and Children's Day. 
2021 was a year of big changes not only for BYJU'S, but for people all over the world. As we move into 2022, let's prioritise recovery and rebuilding while supporting the most affected sectors and the underserved categories of citizens. Here's looking at a future filled with optimism, opportunity, and an expectation of better days ahead.