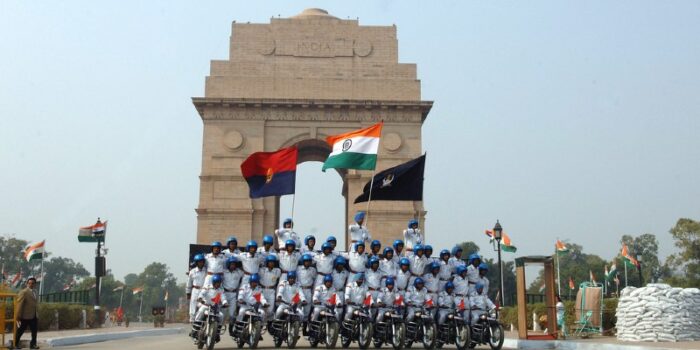 It's almost Republic Day! We are all excited about the day's events, which will be televised. Let's have a look at what you can expect this Republic Day.
The theme for this year's Republic Day is Jan Bhagidari, which means people's participation. As customary, the main event of the day will be the parade that will showcase tableaus (art installations) from every state, skilled demonstrations by armed and paramilitary forces, and other cultural programmes for our entertainment.
Marchpast and Tableaux
The traditional march-past by different sections of the armed forces on the Kartavya Path is usually followed by an eye-catching display of tableaus by 17 states and six from various Union ministries, representing India's diverse culture and heritage.
Military Tattoo & Tribal Dance Festival
Netaji Subhash Chandra Bose's 126th birth anniversary will be commemorated with the 'Aadi-Shaurya – Parv Parakram ka' festival that will showcase military tattoo styles and tribal dance forms on 23 and 24 January at Jawahar Lal Nehru Stadium in New Delhi.
Vande Bharatam 2.0
The parade will include an amazing spectacle of 503 dancers performing to the theme of 'Nari Shakti' (female power).
Veer Gatha 2.0
This event was launched last year, and this year we will see well-attired officers and personnel from the army, navy, and air force meet some fortunate school children. The children are selected based on the artwork, presentations, essays and videos they submitted for the opportunity.
School Band Concert
Eight school bands will perform at the National War Memorial between 15 to 22 January as part of the All-India School Band Competition, held by the Ministry of Defence and Ministry of Education.
Drone Show
India will witness the largest drone show ever on the evening of Republic Day with over 3,500 domestic drones flying over Raisina Hill in a beautiful synchronised formation.
Anamorphic Projection
The beating retreat ceremony will have a 3-D anamorphic projection, a visual arts form, on the façade of the North and South Block.