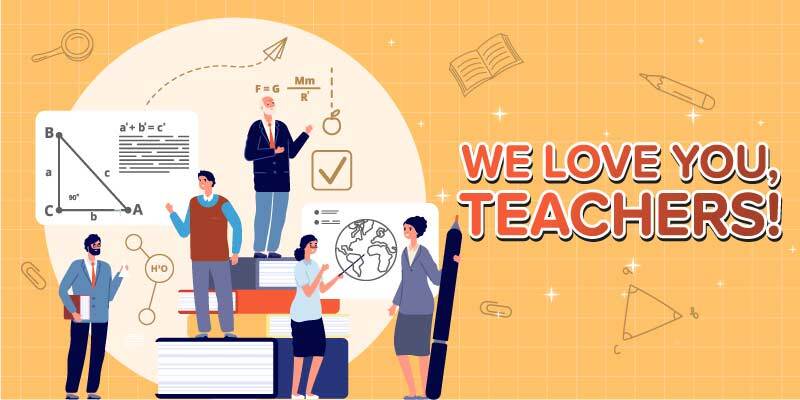 They have an answer to your questions. They nurture your talents. They know just what to tell you when you're overwhelmed by coursework. They are forever with you in the journey of life and learning. 
We can all agree that teachers are superhumans. They continue to learn to teach us. Their investment in our success, be it through helping us crack exams or by giving us life advice in between lessons, makes them an integral part of our lives. Every time we look back on our learning journey, we find ourselves so thankful for our teachers. 
This Teachers' Day, let's appreciate our teachers for all that they do for us. Here are little ways in which we can tell our teachers that they're special and mean the world to us. While you're at it, ensure you download the postcards and certificates to share them with your favourite teachers. 
Thank your teachers
Gratitude makes you and your teachers happy. Teachers don't just teach us concepts, they also are by our side when it comes to facing tough exams. They inspire us to take on challenges. Don't you think? You can always leave a thank you note for your teacher acknowledging their contribution to your learning.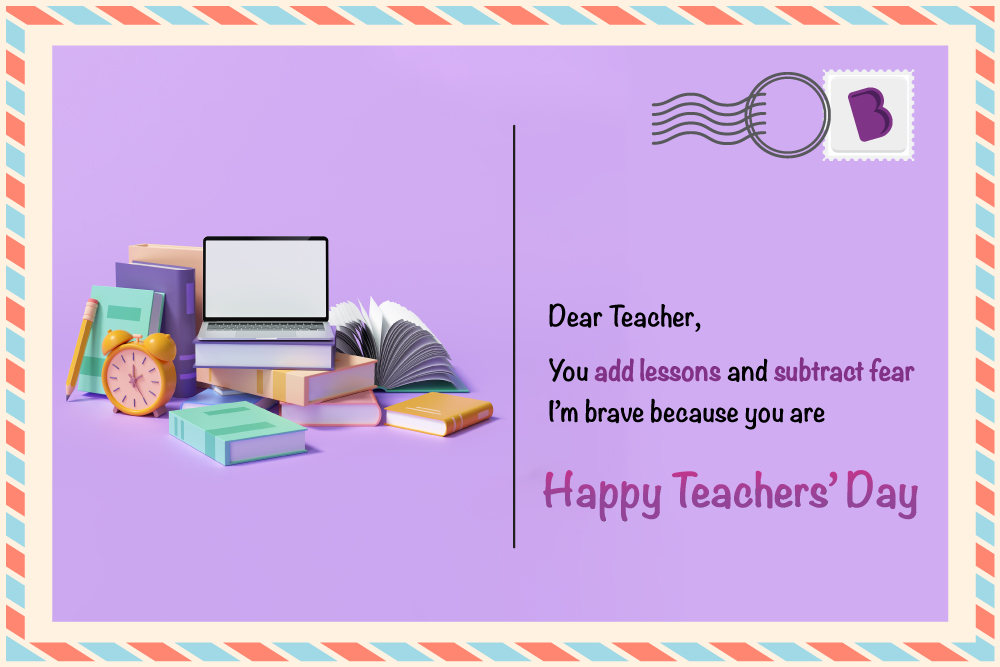 Click here to download this card 
Kindness always counts
Everyone could use a little help sometimes. Teachers have tough days too. Amid back-to-back classes or paper corrections during the exam season. On days like these, teachers could use some help. You can always ask how you can help them. Or simply share a bar of chocolate with them.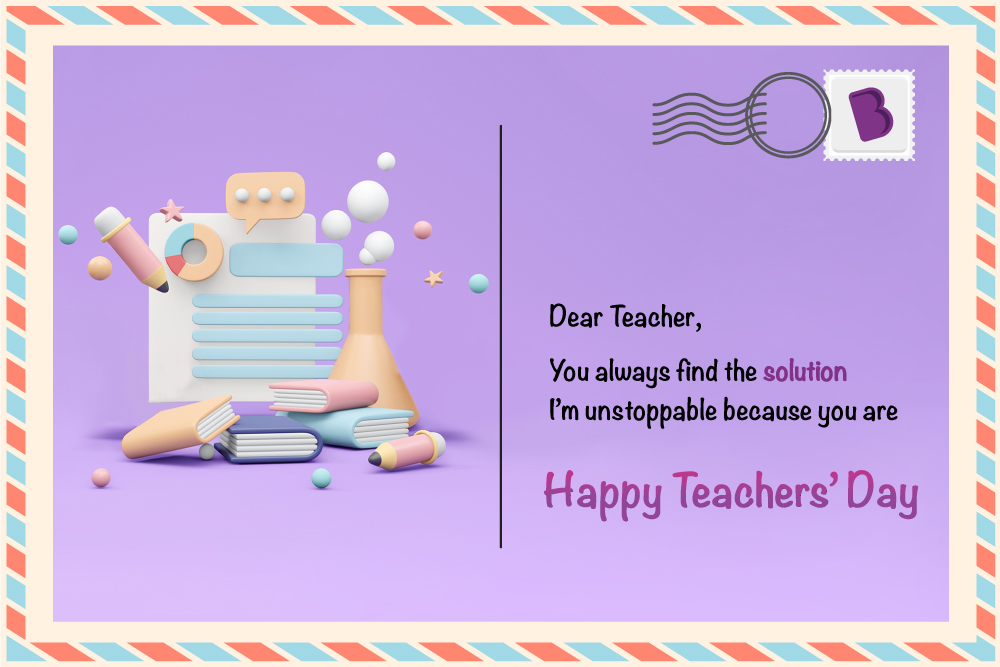 Click here to download this card 
Be understanding 
Teachers spend hours preparing for classes. They undergo training to be able to effectively teach their students. Acknowledging their efforts goes a long way in appreciating them. You can do this by listening to them attentively and asking questions to better understand the lessons.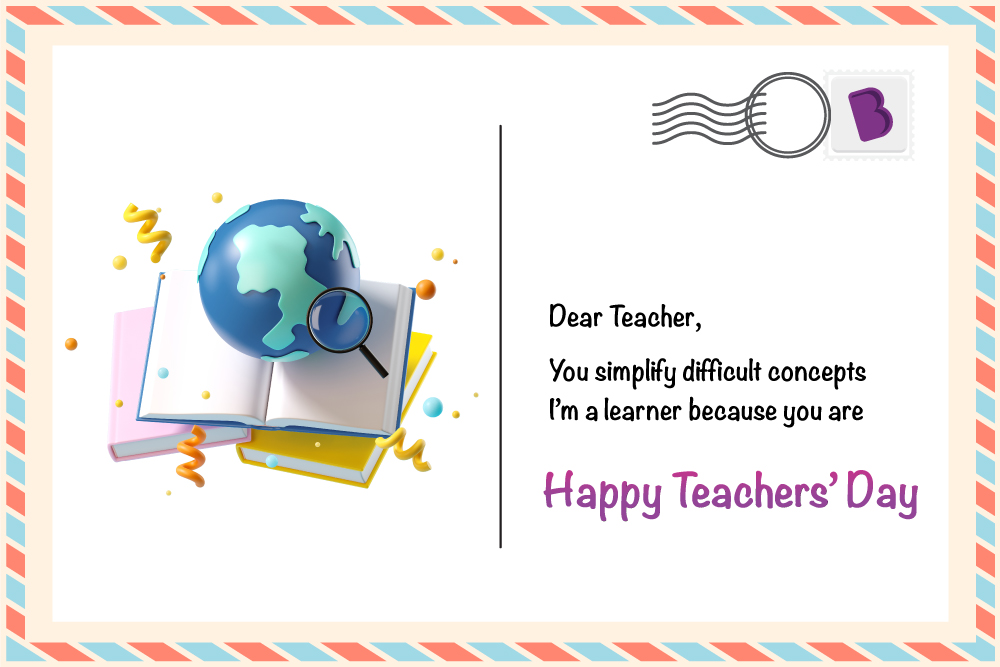 Click here to download this card 
Cheer them on 
Teachers have mastered the art of multitasking. For they've had the responsibility of teaching students through the day, while also navigating challenges of their own. They make learning fun even with dry topics. Every once in a while, take a moment to compliment your teachers for their ability to make learning exciting or for simply being funny.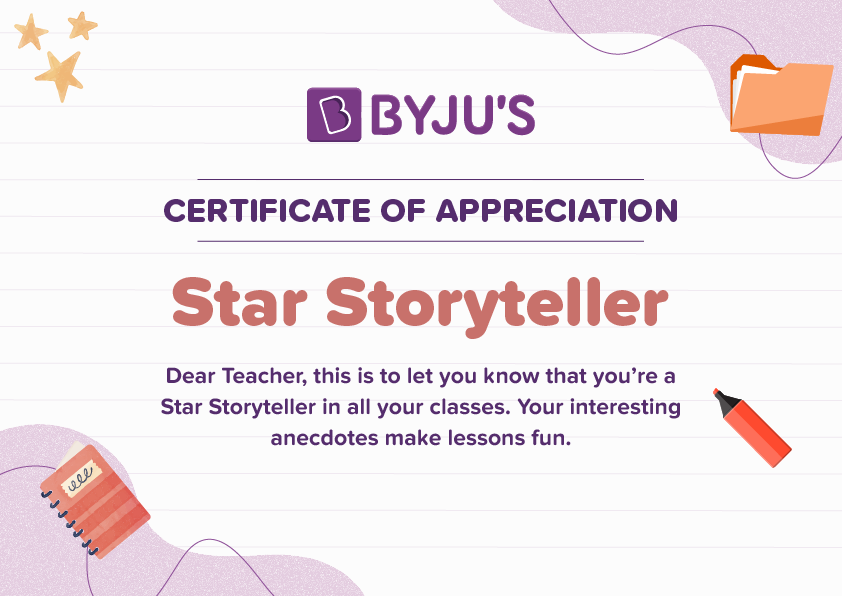 Click here to download this certificate  
Share your thoughts
Conversations with your teacher can be insightful and fun. If you can, spend some time talking to them about topics such as personality development, habits, etc. This will add value to your learning and help your teachers have meaningful conversations with their students.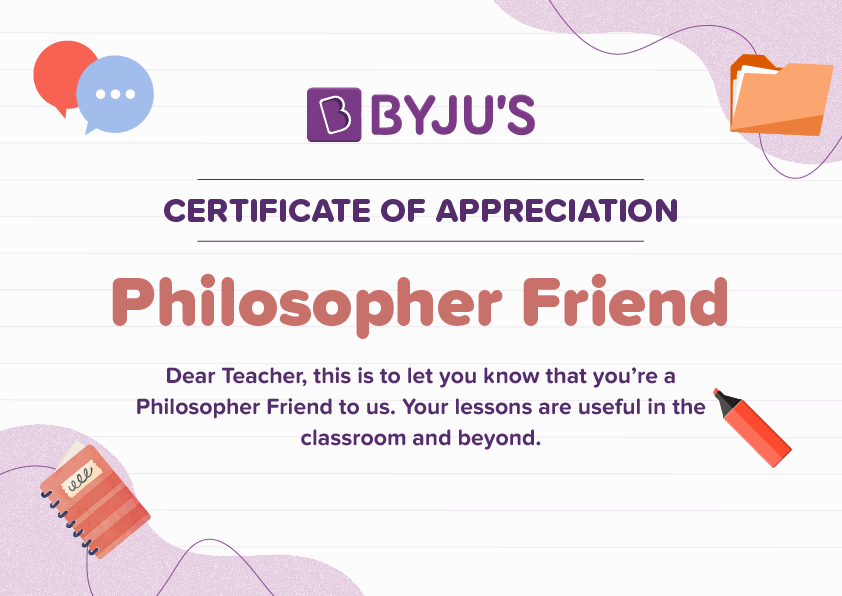 Click here to download this certificate
Give small gifts 
Gifts in the form of kind gestures like leaving a bottle of water or a protein bar for the teacher on their desk go a long way in making their day better. Cards telling them that they're amazing also make them happy. You can always cheer them up with little presents.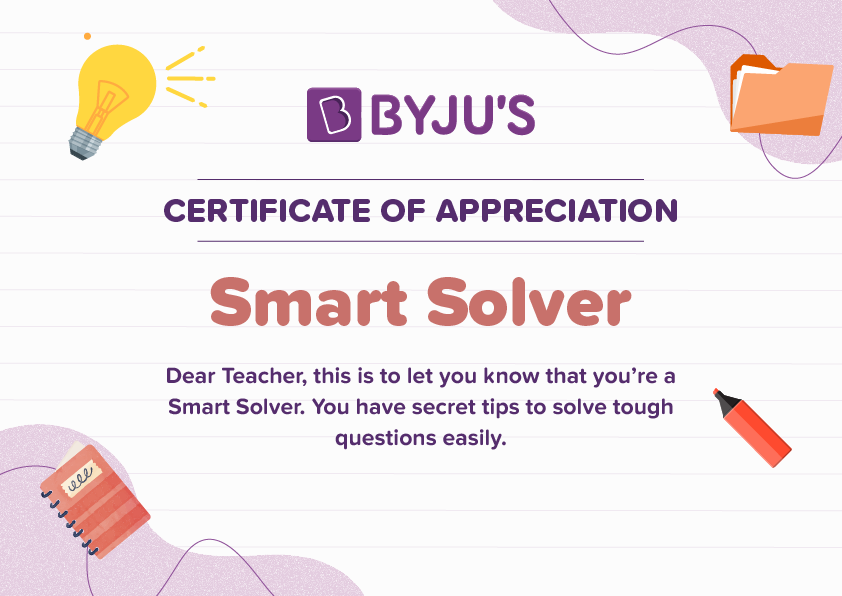 Click here to download this certificate
What do you think are some of the other ways in which you can appreciate your teachers? Tell us in the comments below.