One of the biggest concerns for scientists and world leaders is the rising temperatures we see every year across the globe. Owing to global warming, scientific communities across the world are working on many innovative solutions to reduce temperatures and cool the Earth. But could the answer to this problem be something as simple as paint?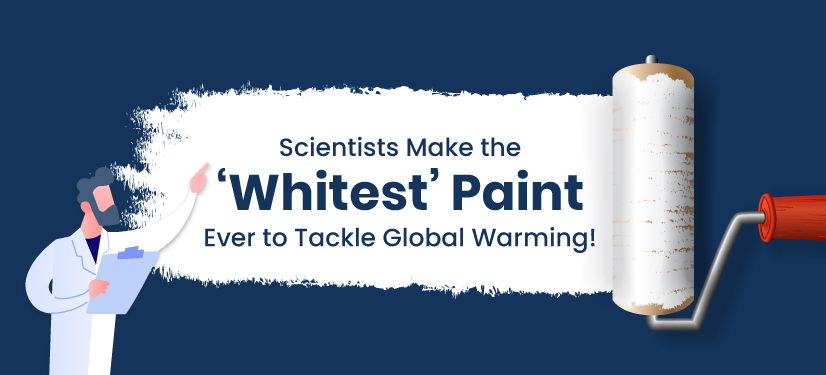 White so special! 
In April 2021, a team of researchers from Purdue University created the "whitest" paint ever. When used, this paint reflects 98.2% of sunlight. Its primary component is barium sulphate, which is also used to make photo paper. Scientists claim this is the key ingredient that helps make the paint whiter. How?
Different sized particles scatter different amounts of light. To make this particular paint, scientists applied this concept. They added varying sizes of barium sulphate particles to the paint so more sunlight could be scattered from the spectrum! This is how the paint appears whiter than others.
Interestingly, this same team of researchers created a paint called "ultrawhite" in October 2020 that could reflect approximately 95% of sunlight.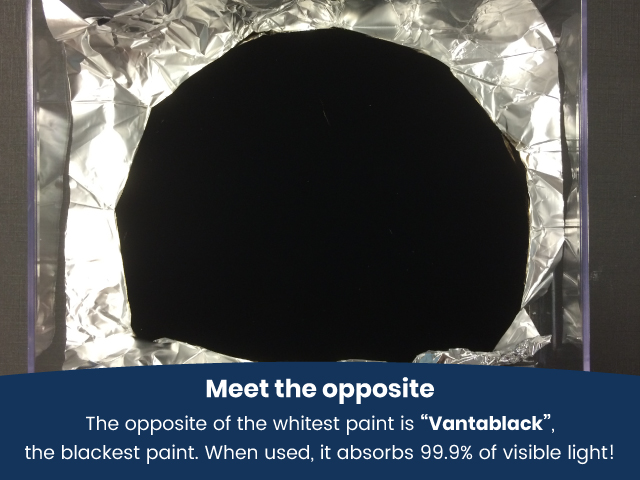 Paint the town white
According to one study, this new white paint has the power to cool buildings. When painted on the roof of a building, scientists claim that it can reflect enough sunlight to give the same cooling effect as an air conditioner. When tested out, the paint cooled surfaces by 10 degrees Celsius at night and by around 4 degrees Celsius at noon. 
According to scientists, by painting a 1,000 square meter roof with this new whitest paint, the building can be cooled with the same cooling power of 10 kilowatts of energy. To compare, a 3-ton air conditioner uses 3 kilowatts of energy per hour. 
In a more radical proposal, the scientists suggest that we paint a large part of the Earth's surface, where people don't live, with this paint. They believe that it can have a significant effect on cooling the planet.
Do you think this white paint can change the game for climate change? Let us know in the comments!
Liked this? Read more here!
Collectively Speaking – Have You Heard of These Collective Nouns for Animals?
After 200 Years the Roman Colosseum Gets a New Floor