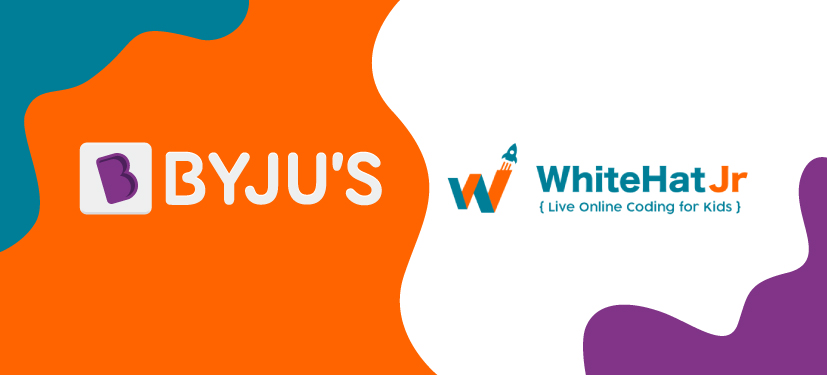 You might have heard whispers of it in the news. Here's making it official – BYJU'S has added another feather in its cap (or should we say hat?) by acquiring Mumbai-based ed-tech start-up WhiteHat Jr.
What is WhiteHat Jr.?
A well-known name in the ed-tech space, WhiteHat Jr. offers live online coding classes for young students. Founded in November 2018, it is currently valued as India's second-largest ed-tech company. WhiteHat Jr. helps children aged 6 to 14 years build commercial-ready games, animations and apps online using the fundamentals of coding. 
Young learners are taught logic, structure, sequence, commands and algorithmic thinking in a live online classroom model. WhiteHat Jr. boasts graduates who have gone on to create professional-quality apps downloadable on the App Store – some of them as young as seven years old! WhiteHat Jr had recently announced their plans to expand to other global markets like Canada, UK, Australia and New Zealand after a stellar growth in the US for its one-to-one online coding classes. 
What Makes Us A Good Fit?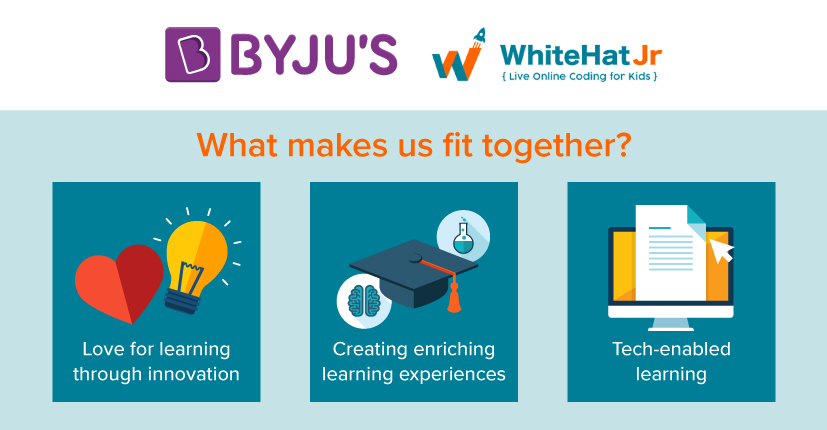 What are we going to do together?
At BYJU'S, we have always focused on creating engaging and enriching learning experiences for students. Joining forces with WhiteHat Jr. is a natural extension of our values – a shared love of learning and a promise to create lifelong learners. With coding fast emerging as a key skill for the future, this integration will help BYJU'S further expand its offerings as well as accelerate scale and growth. 
A word from both sides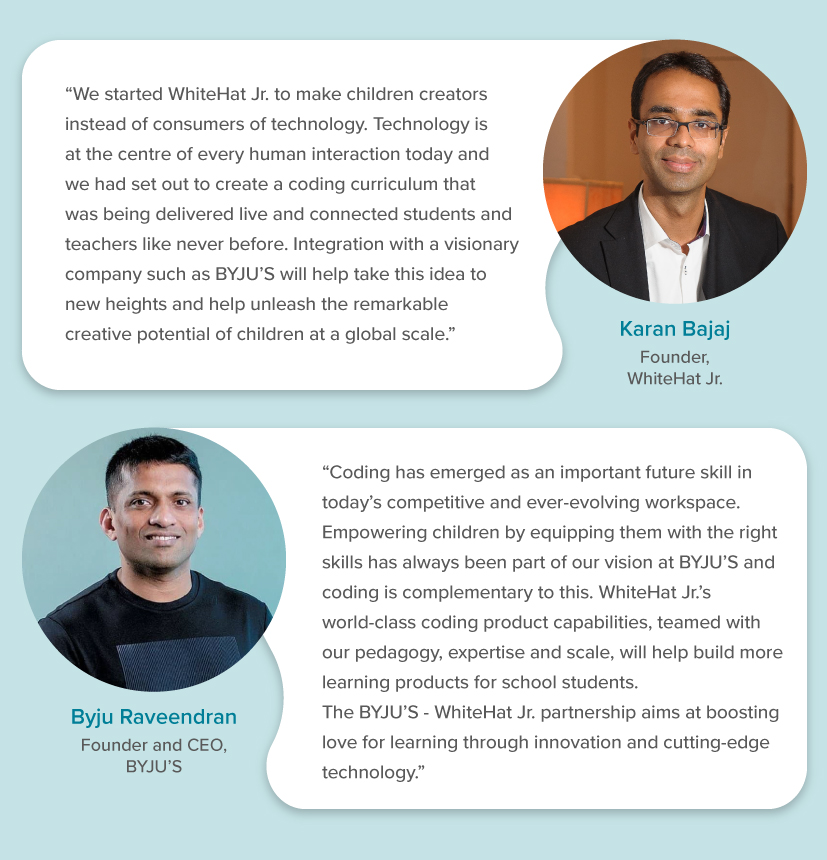 Going forward
Together, the two ed-tech stalwarts seek to play on each other's strengths to open up newer avenues of learning for children. BYJU'S seeks to invest in upgrading WhiteHat Jr.'s technology platform and product development and also expand the teacher base to cater to demands from new markets. Meanwhile, WhiteHat Jr. Founder, Karan Bajaj, will continue to lead and scale the business in India and the US.
Please join us in extending a big, warm, BYJU'S welcome to WhiteHat Jr. and all its employees as they join the family.