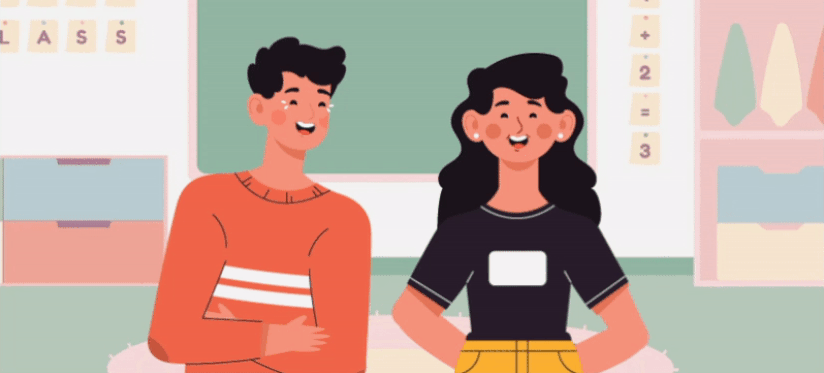 Crying when sad, frustrated or angry is pretty common and we all might have done that at some point. But have you ever felt overcome with joy or success and cried happy tears? It might seem unusual or strange to cry when extremely happy; however, it is completely fine. Crying has a lot of positive effects on your well being and can actually help you to manage your emotions.
Tears of happiness or stemming from immense joy aren't specific to age or gender, so in theory, they could happen to just about anyone who experiences a plethora of emotions. But we often wonder why? Let's first get into the basics.
What are tears of happiness?
It's not exactly known or scientifically explained why we cry tears of happiness or how they are different from tears of anger or sadness. But when we cry about something good that has happened, or out of joy and excitement, rather than something that's sad, we call those tears of happiness. We shed tears when we are sad, which is different from tears of happiness. All tears are different, categorised by the reasons they appear: 
Basal tears: These tears are basically in your eyes all day. They act as a lubricant and disinfectant for your eyes. In addition to the water and salt that you might expect in a tear, there is also mucus and oil in it. The oil protects the tears from evaporating.
Psychic or emotional tears: We cry psychic or emotional tears in response to a specific emotional event like sadness, grief, joy or rage. These tears are said to contain stress hormones and natural painkillers. 
Irritant tears: Irritant tears flush out of your eyes when something disturbs them or gets inside your eyes. A common example would be the tears you get from cutting onions.
There are also different types of happy tears. Several studies have suggested that there are four different types of positive tears: amusement, affection, beauty, and achievement. 
You cry tears of amusement when you laugh at something intensely or find something so amusing that you can't help but shed tears. Tears of affection often seem to appear when you are at a wedding or have an unexpected rush of gratitude and feelings of warmth. You can often cry when overwhelmed by an impressive scene or something beautiful, for instance, a scene from a movie or nature's scenery. Sometimes, even riveting music can make you cry.
Finally, achievement tears could occur when you achieve something important or overcome an obstacle or hurdle. 
Why do we cry happy tears?
Now, getting back to the major question — why do we cry when we are happy?
Well, happiness does share a single similarity with other emotions — be it positive or negative, our emotions can be pretty intense. According to research dating back to 2015, happy tears appear when you experience intense emotions that become unmanageable. When these emotions begin to overwhelm you from the inside, you might cry or scream or do both to express those effectively.
Have you ever screamed out loud after looking at your final exam marks, where you might have scored a perfect 100 in Mathematics and then burst into tears not being able to control your happiness? Well, that's what happy tears are all about.
Did you ever cry happy tears? Tell us your most memorable moments in the comments below.
If you enjoyed reading this, check out more exciting stuff on The Learning Tree blog:
Why do Animals Have Differently-Shaped Pupils?
Frequently Asked Questions
1. What are tears of joy?
Answer:
It's not known exactly why we cry tears of happiness or how they are different from tears of anger or sadness. But when we cry due to something we think of as good, rather than something that's sad, we call our tears "tears of joy".
2. Are tears of joy rare?
Answer:
Despite how common such situations are, scientific research on tears of joy has been scarce. These tears are seen when we experience something of great joy.
3. Why do beautiful things make me cry?
Answer:
Crying for long periods of time releases oxytocin and endogenous opioids, otherwise known as endorphins. These feel-good chemicals can help ease both physical and emotional pain.
4. Why do I smile when I cry?
Answer:
Smiling when discussing trauma is a way to minimize the traumatic experience. It communicates the notion that what happened "wasn't so bad."
5. Can you cry while smiling?
Answer:
When you cry with happiness, the oxytocin, endorphins, and social support can magnify the experience and make you feel even better