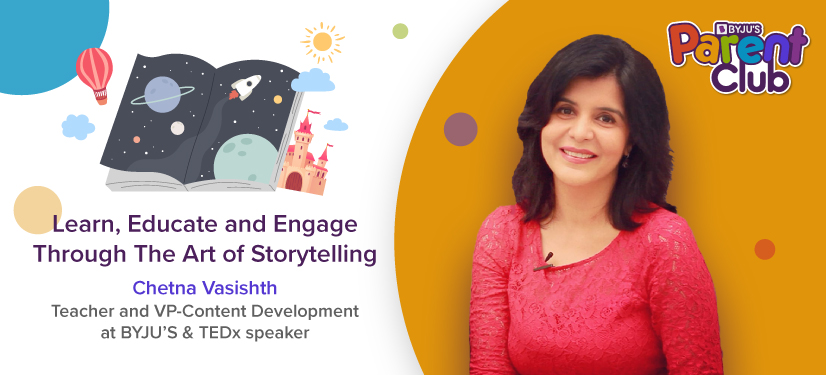 The tradition of storytelling is a part of almost all cultures, especially narrating stories to little ones. Children's love for stories is an extension of their curiosity to know new people, animals or other creatures and visit new places based on the interaction of these characters and more. 
Deep-diving into storytelling as a medium for learning, BYJU'S Parent Club, a new and dedicated knowledge-sharing community set up for parents, hosted a webinar on the occasion of Parents' Day. Titled 'Learning, Engaging and Educating Through The Art of Storytelling' it featured BYJU'S teacher Chetna Vasishth, who is a gold medalist from XLRI Jamshedpur and a TEDx Speaker. 
The BYJU'S Parent Club is a platform that collaborates and works closely with parents who are actively involved in their children's learning journeys, and whose voices have inspired, encouraged and touched countless other parents. With this webinar, the community took a step towards offering knowledge-sharing sessions for parents who are engaged in their children's learning endeavours and who encourage a lifelong love for learning. 
The session saw -participation from several parent bloggers and influencers such as Saloni Banga, Palak R Chaudhary, Ekta, Binita, Kyra, Vidya Sury, Aakriti, Swati, Fillonie, Priyanshu, Sulata, Zeenat Khan and Ritcha, who come from diverse professional backgrounds. The discussions ranged from the role of storytelling in children's learning, use of sensory play and how different learning styles influence children's learning patterns. 
Many of the parents also shared anecdotes from their lives and how their children respond to storytelling. It was evident that stories are a part of everyone's lives.