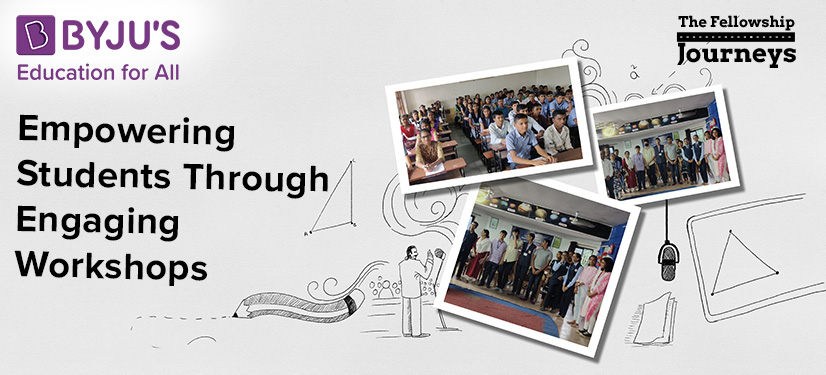 Masuma Pimpalnerwala, a Fellow of the BYJU'S Fellowship Program, is actively transforming the lives of students by facilitating dynamic workshops on public speaking and stress management.  
In a BYJU'S Learning Centre in Amletha, a village in Gujarat, Masuma conducted two workshops, one on Public Speaking and the other on Stress Management for grade 9 and grade 11 respectively. Here is a glimpse of the workshops.
Public speaking workshop for grade 9 students
The goal of this workshop was to teach participants how to speak in front of a group, improve conversation skills and build self-confidence. It featured exercises in spontaneous speaking, learning the basics of public speaking, an icebreaker session to help students get to know one another and final speeches that the students had prepared. 
Stress management workshop for grade 11 students
The goal of the stress management workshop for 11th graders was to help them prepare for exams. The main idea was to give students useful ways to deal with stress so that they could focus better, feel less anxious and do better in exams. The workshop covered understanding stress, recognising triggers, breathing techniques, time management, positive thinking, study tips, self-care and strategies to deal with exam-day anxiety.