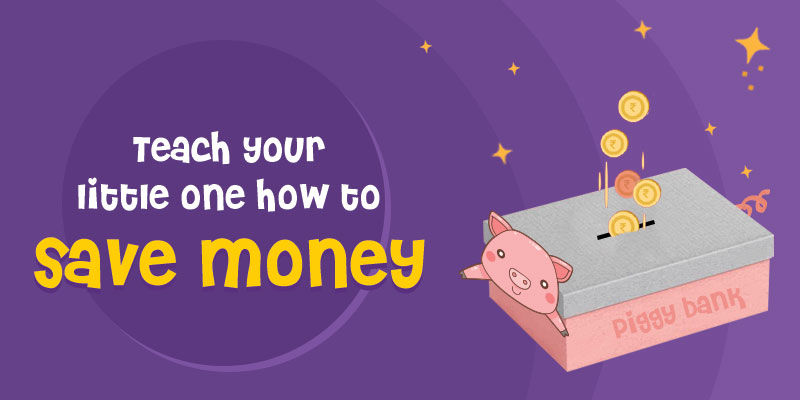 Money is an important aspect of our lives. Learning how to maintain our budget, spending wisely and saving are all essential and healthy financial habits. Teaching our little ones the same is a crucial part of imparting them life lessons. 
Here's a simple DIY piggy bank to get them interested in saving money!
Things You Need
Empty shoebox

Colourful papers / Wrapping paper

Glue

Child-friendly scissors

Cutter

Cellophane tape

Paints

Sketch Pens

Simple decorative items – sequins/ glitter/ stickers (optional)
Download the stickers for your piggy bank here
Method
Clean and close the shoe box. Seal it with tape on the sides to prevent it from opening.

Help your child cover it with wrapping paper or any of the colourful papers of their choice with glue.

Set it aside to dry.

In the meantime, discuss with them what they would like to decorate their piggy bank with. 

Prepare the decorations. (apply sequins or glitter or stickers or paint words like 'Save, Travel, Live' etc.)

Once the decoration plan is decided, get the covered box and make a slit to slide in the money. 

Next, add the decorative items. Personalise it by writing your child's name.
The whole activity will serve as a fun time with your little one while you explain to them the concept of money and the importance of saving it.
Do let us know in the comments section if you made a piggy bank with your child. For more such fun DIYs, click here.