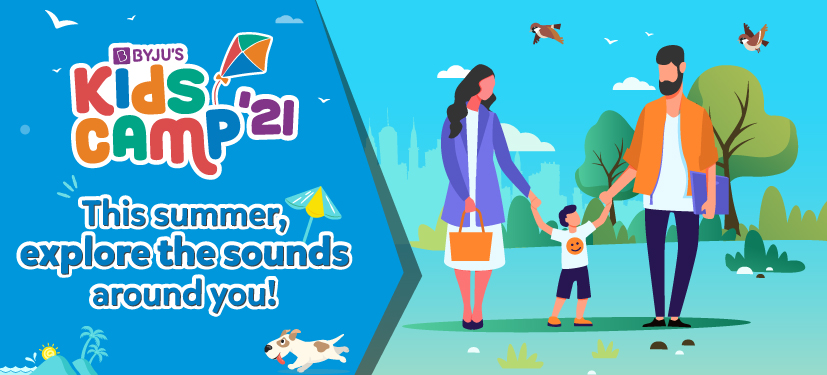 Are you looking for an exciting chance to engage with your child and help them learn the wonderful sounds that surround us? We have got you covered in this special camp for your little one!
Take them on a Sound Walk!
A leisurely walk around the neighbourhood or a nearby park with your child will serve as a good way to teach them the concept of sound. This fun activity serves as a sensory play that stimulates your child's development of sense.  
Here's how you can get started –
Take a print of the attached printable or create your own on a blank sheet of paper

Grab some crayons and pencils for your child to use

Get ready and head out to the nearest park or a peaceful place around you.

(Please don't forget your masks and sanitizers.)
How to use the printable?
One way to teach your child the concept of sound is by helping them relate it to the objects in their environment. The printable here is filled with pictures of 
animals

birds 

common everyday objects
Each one of these has checkboxes next to them. Every image serves as a visual cue that helps your child recognise the related sound. Once they recognise a specific sound, they can tick the checkbox corresponding to the image. The whole experience turns into a game for them!
Why is sensory play important for your child?
Nerve connections are built in the brain 

Fosters motor skills development 

Development of language becomes easy

Promotes a problem solving and scientific thinking attitude 

Helps them practice mindfulness 
If you want to know more about how activities such as these help with the development of senses, read Facts Every Parent Should Know About Sensory Play. Also, do share your experience of the sound walk in the comments section below!