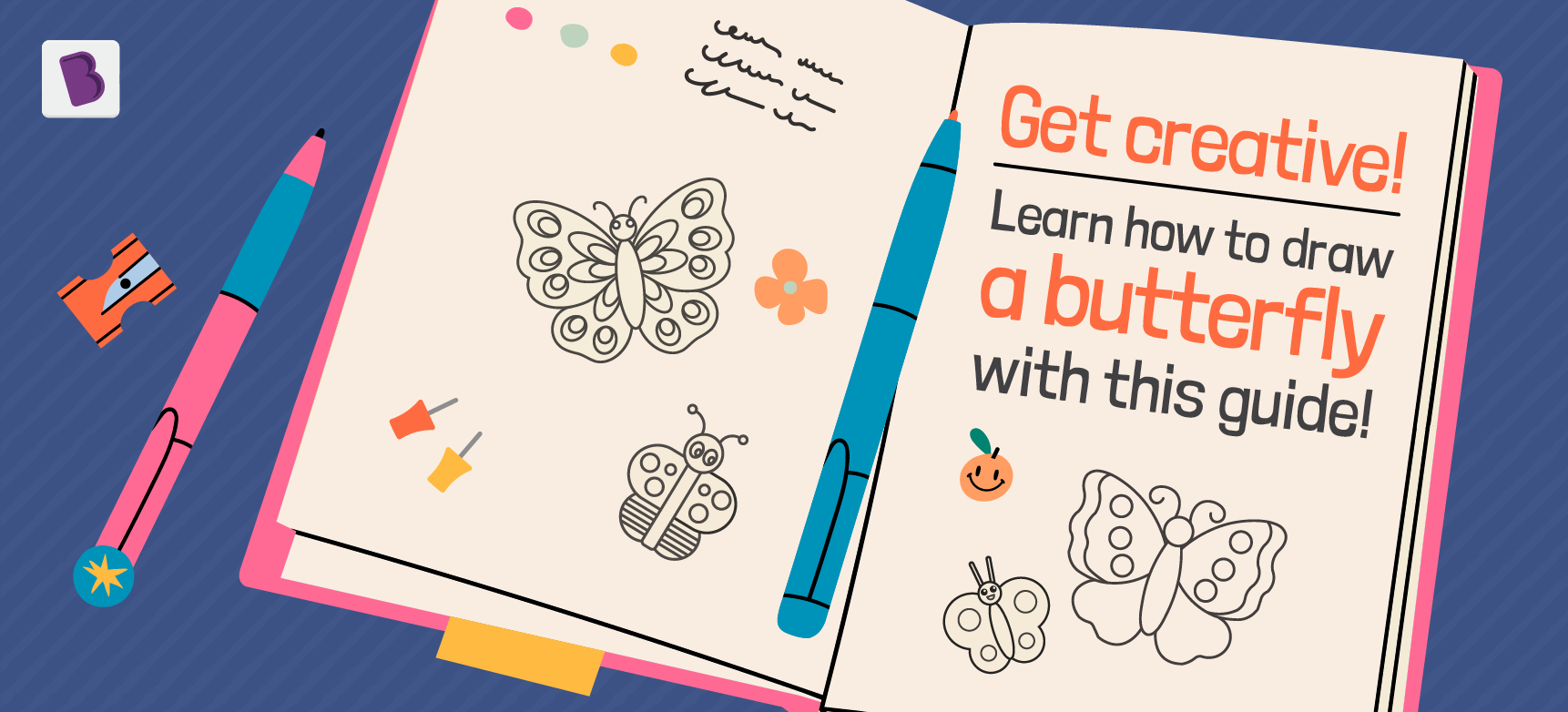 "Butterflies are but petals upon the sky".
― Jazz Feylynn
We love butterflies! They are beautiful creatures that spread joy wherever they go. It is hard to find a person who isn't mesmerised by the butterfly. That is why today we will learn how to draw a butterfly. 
Gather your drawing supplies, and we will get started!
How to draw a butterfly in six different ways
There are many ways to draw a butterfly. From beginners to advanced sketchers, everyone can draw a beautiful butterfly that is suitable for their skill set. From a simple butterfly made with shapes to the one with complex patterns and designs on its wings, every artist will find it a joy to draw these mesmerising creatures. We have put together a step-by-step guide to help children draw butterflies. Check it out now. And don't forget to colour the butterflies with your favourite colours. 

Did you draw butterflies using all these different methods? Which one did you like the best? Let us know in the comments below.
Also read,