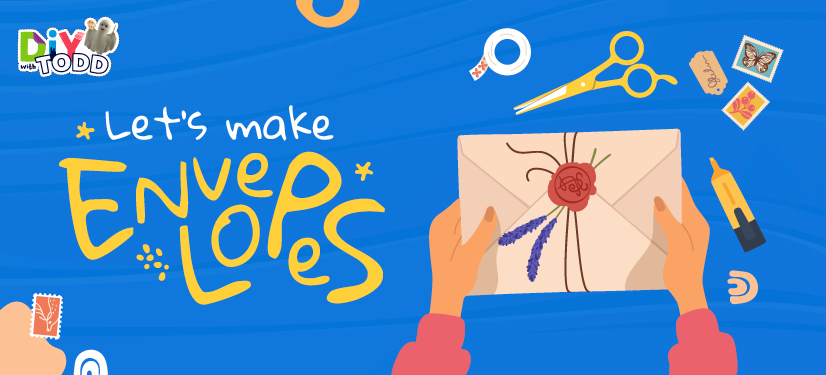 We often write beautiful letters to our family and friends, but we often can't find an envelope that matches our style, is pretty and usable at the same time. That is why, today, our DIY expert, Todd, is going to teach us how to make an envelope.  Let's get started!
Things needed:
Chart paper 

Pencil

Scale

A pair of scissors

Glue

Decorative materials like stickers, ribbons, flowers, glitter, etc. (Optional)
Procedure to make an envelope:
Step 1: Make lines using a pencil and scale on paper as shown in the image.

Step 2: Use a pair of scissors and cut along the pencil lines to make a diamond-shaped paper. 

Step 3: Fold the paper as shown in the image. Press along the edges while folding. Use a scale if necessary. 

Step 4: Use the glue and stick the edges. Keep a heavy book on top of the envelope for a couple of minutes. Viola! The DIY envelope is ready!

Step 5: Decorate it with stickers, glitter or a simple drawing of your choice to make it yours! You are only limited by your imagination. Here are some ideas to get you started. 

What do you want to decorate your envelope with and why? Let us know in the comments below.
Also read,