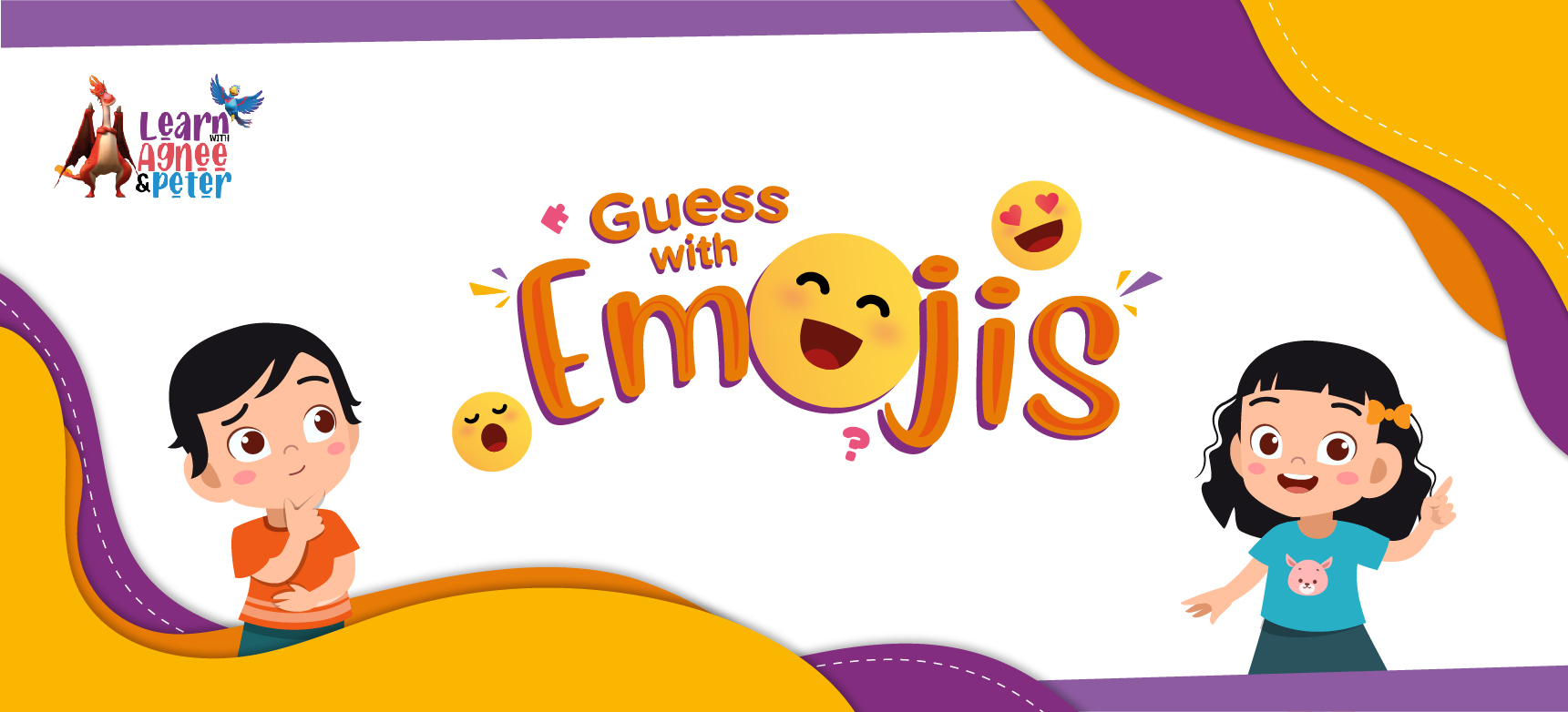 Hello young learners, 
Agnee and Peter are back with a different game, which you can play alone or with a small group of friends. We hope you will love this game as much as you loved Math Tic Tac Toe. While that game made numbers fun, this one will help you improve your picture-word decoding skills!
As we were designing this game, we were coming up with ways that would make the game even more exciting! So we put our heads together and came up with – The Emoji game! 
All you need to do is understand emojis and interpret them into words. You just need to use your verbal and English skills to crack this simple yet interesting game. We bet you are interested. So, what are you waiting for?
Download the links below (according to your class) and enjoy playing while learning. We hope you have as much fun playing the game as we had while creating it for you!
Here are some instructions to download the PDF of the game:
Click on the link that says –

Click to download The Emoji game for Grades LKG and UKG

or

Click to download The Emoji game for Grades 1,2 and 3 –

 based on the class you are in.

You will get a pop up message that says 'Your PDF is downloaded successfully.'

Go to the download folder and open the PDF to begin playing the game. 
Once you download the game, you can tell us in the comments about how you enjoyed it!
Liked these games? Also read
Make learning fun with back-to-school games
Learn English While Playing with Water