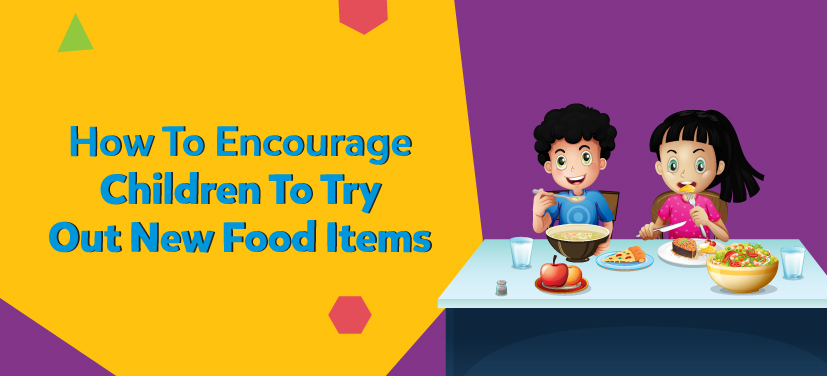 In an earlier article, we discussed different ways of making mealtimes happier. The next challenge that parents often face is getting young children to eat new food items. Expanding their child's diet by introducing new food items can be a cause of concern for some parents. 
In this article, we will cover ways to introduce new food items to children. 
How To Introduce New Food Items To Children
Thomas M. Reimers's book, Help! There's a Toddler in the House!, published by Boys Town Press, mentions a step-by-step method of introducing new food items to children. This involves two key steps, i.e. creating a reward jar and then introducing new food items. 
Implementing 'Reward Jar' Method
Introducing New Food Items To Your Children
Here are a few things you can do while introducing the new food items to your children. 
Use a divided tray that has at least four compartments. 

Keep one food item in one compartment in a smaller quantity to avoid frightening the children. 

Ask the children to rate the food items and allow them to earn tokens for the reward jar. 

Later you can introduce different textures of the same food item and then change the item. For example: First introduce raw carrots, then you can introduce carrots cooked or seasoned differently. Later, you can introduce cucumbers. 

Keep reintroducing these food items until the children have tried each item for at least ten to fifteen times.

Track the food ratings to understand what children like and dislike, and which ones to take out of rotation. 

The best time to introduce this is  snacks time, in order to keep it casual. 
Stay consistent and patient throughout this process. Like all the other parenting challenges, trying new food items is also likely to take months or even years to become a part of the child's life. In case you feel that the child's nutritional needs are not being met, you should reach out to the paediatrician. 
How do you introduce new food items to your children? Have you tried this strategy before? Let us know in the comments below or drop a line at [email protected].