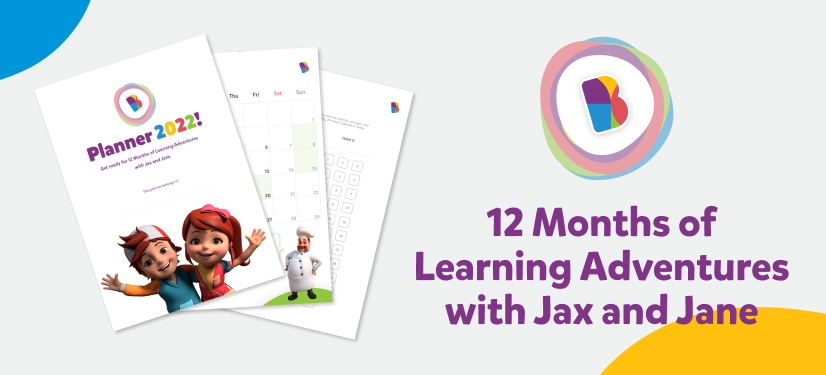 Hello Parent,
Happy New Year!
Plan your young one's upcoming year with this fun and fabulous Planner 2022 – Kids Edition. 
Get them started on a whole new learning journey with our beloved sibling duo Jax and Jane.
Click to download the planner 2022 here
How to use this planner:
Step 1: Download the planner

Step 2: Print the planner on A4 pages

Step 3: Punch holes on the top side of the pages for the purpose of binding

Step 4: Get a ribbon and bind the pages together by stringing it through the holes

Step 5: Get started by writing your name on the first page

Step 6: Keep flipping the sheets as each month go by

Step 7: Lastly, don't forget to add your thoughts in the Notes section at the end of the planner!
Click to download the planner 2022 here
What do you think about this planner? Share your thoughts in the comments section below.