One of the best ways to get anyone, let alone children, interested in science is through experiments. It is because they are interactive, often have observable changes and are overall super fun! That is why, in this series, we will cover simple science experiments for kids. As our very first experiment, we will work with apple slices and a variety of things that we can find in the kitchen, like honey, lemon juice and so on. So, let's get started with the apple oxidation experiment.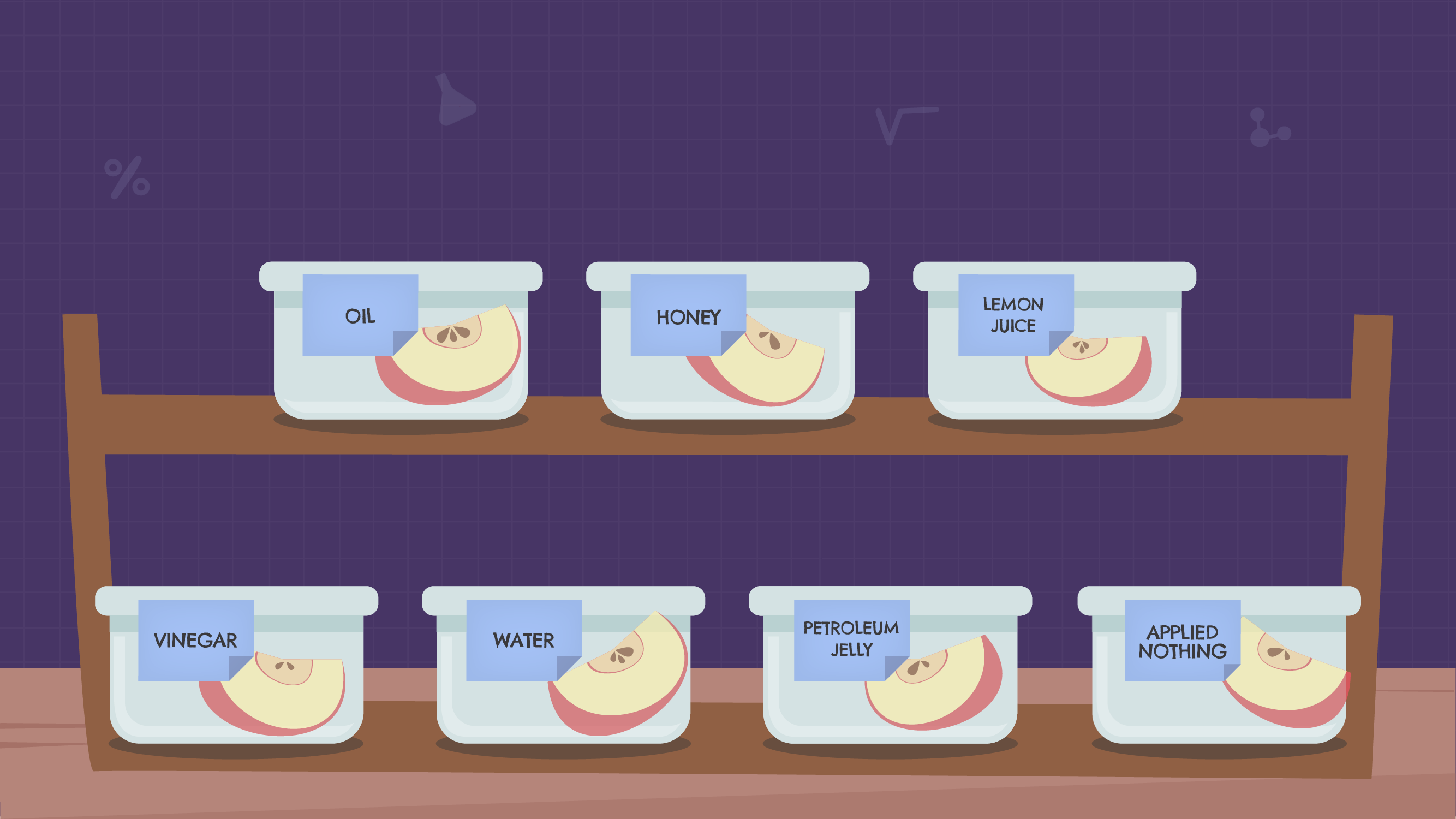 Things you need: 
Apple

Containers

Oil

Vinegar

Water

Honey

Lemon juice 

Petroleum jelly

Label

Sketch pen

Brushes
Procedure for the apple oxidation experiment:
Step 1: Slice the apple. Keep six thin slices for the experiment and eat the rest. Ask your parents to help with the cutting. 

Step 2: Keep one slice in each container. Label the container: Oil, vinegar, water, honey, lemon juice, petroleum jelly and air.   

Step 3: Brush the slice of apple with the contents of the container. If the container says oil, brush the apple slice with oil. 

Step 4: Wash the brush between uses or simply use different brushes. 

Step 5: Keep the apple slice in the container that says 'Applied Nothing' as is. 

Step 6: Step away from the containers for a few hours. 
Thinking questions:
Do all the apple slices look the same?

Which apple slice looks the freshest?

Do you think it would be the same if you used potato slices instead of apple slices?
Did you enjoy doing this experiment? Did you learn anything new? Let us know in the comments below. 
Disclaimer: These are meant for preschool children and hence we have avoided getting into the details of the experiment. The idea is to make it fun and make children think.
Also read,