Most people have at least one piece of ceramic art in their house–be it in the form of tiles, a vase or a sculpture used for decoration. Ceramic art has been around for a long time. The objects made using ceramics, like the vases, tiles, etc., are both decorative and useful. Even though ceramics are fragile, they last a long time because they are baked at the right temperature for the clay they are made from. Glazes are then used to further enhance its beauty. 
Ceramics are now made from a variety of materials and are used in a variety of applications, including tooth repair and space shuttles. You may learn more about ceramic art by actively participating in these fun activities.
So, in this free printable PDF, we will cover

ceramic art fun activities for children

.
We have a reading comprehension passage that is all about

ceramic art

and how it is made.  

We have a fun maths activity that allows children to challenge themselves as they strengthen their calculation skills. 

We have a couple of non-verbal puzzles that will enhance your thinking skills. 

We have included a creative writing activity that will urge you to exercise brevity and wit in your writing. 

As always, stickers, colouring page and spot the difference activities as a part of this downloadable PDF. 
Excited? Download the ceramic art fun activities for children here.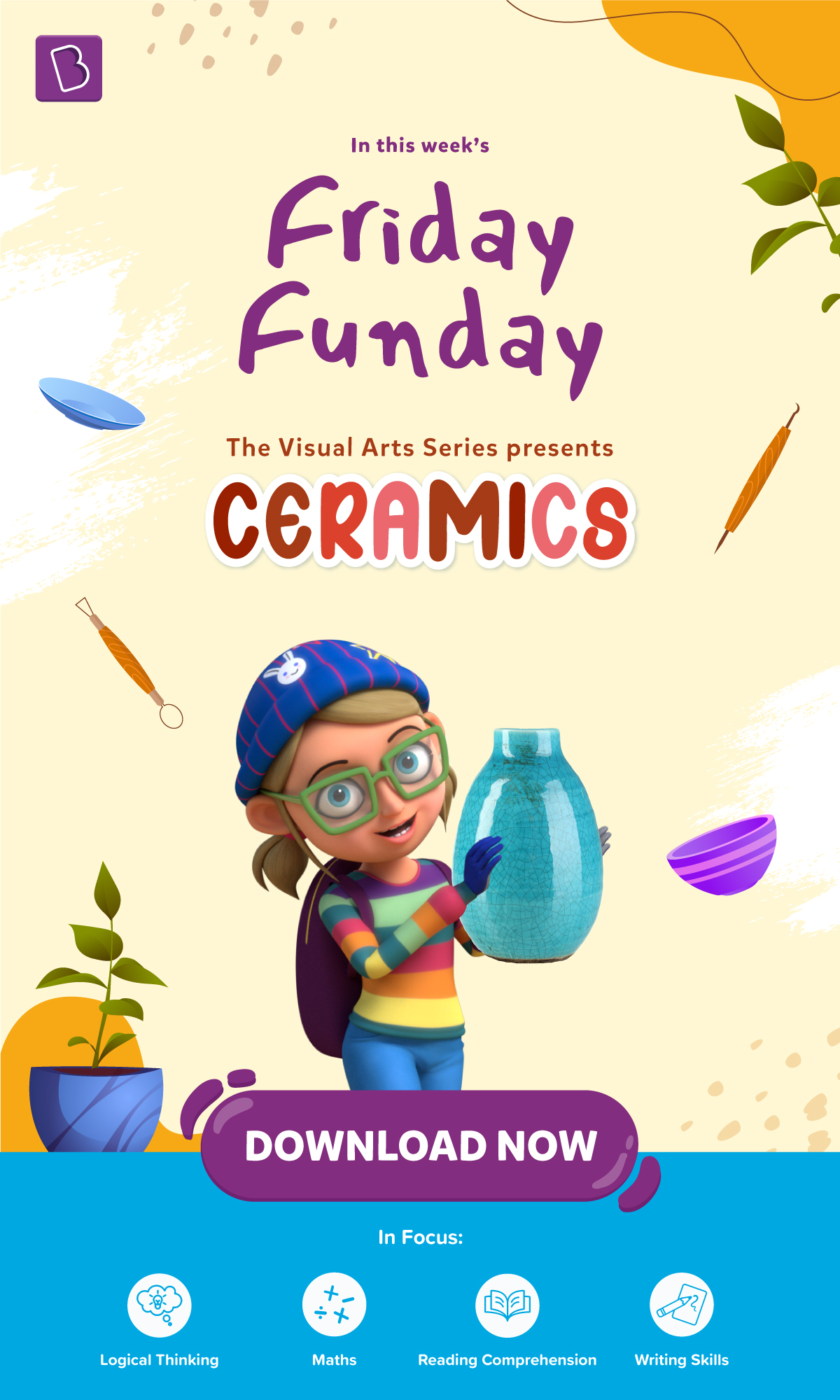 ---
Browse through other fun activities here: