Coral reefs are beautiful, colourful underwater ecosystems. They come in many different colours, sizes and shapes. Some of the oldest coral reefs began forming over 50 million years ago. These beautiful coral reefs do more than just provide food and shelter to sea animals like turtles and sharks. Let's learn more about such fascinating coral reef information through this wonderful PDF printable booklet filled with fun activities for kids today. 
In this printable PDF on coral reefs, you will find:
A reading passage with interesting coral reef information and beautiful photographs. 

Thinking questions that will deepen your understanding of coral reefs. 

A maths activity that will help you learn more about relationships between different numbers as you fill in the correct operator to complete the equation. 

A couple of non-verbal puzzles where you have to complete the image by choosing the correct option by paying close attention to the details. 

A creative writing activity where you convince a lovely family to visit the coral reefs on their holiday. 

This PDF is jam-packed with fun things to do during the weekend, such as a colouring page, a sticker sheet, and spot-the-difference puzzles. 
Excited? Download the coral reef information and fun activities for kids here.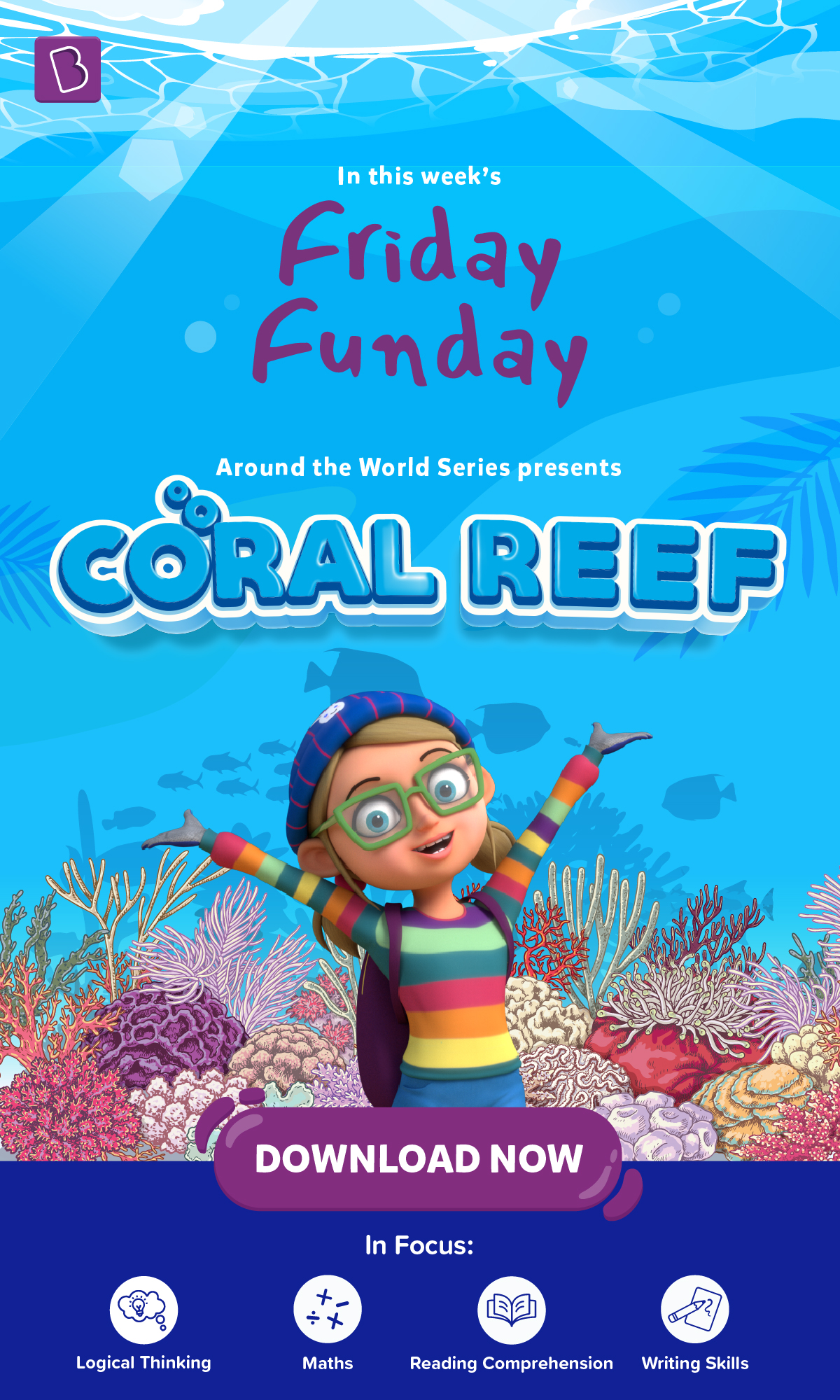 ---
Browse through other fun activities here: